A new report from UK ocean conservation charity Surfers Against Sewage reveals the top 12 companies responsible for over 70% of branded pollution across the UK: Coca-Cola, PepsiCo, McDonalds, Anheuser-Busch InBev, Mondelez International, Nestlé, Tesco, Red Bull GmbH, Suntory, Carlsberg Group, Heineken Holding and Mars.
The annual 'Citizen Science Brand Audit' released on 23 August 2022 identified the same brands like last year, suggesting that these brands are failing to adequately reduce packaging, switch to reuse models and enable recycling. As the top three polluters, Coca-Cola, PepsiCo and McDonalds are responsible for 39% of all branded pollution found.  
For the third year in a row, Coca-Cola has taken the top spot. This follows growing public pressure for systems change and their recent announcement of a new reusable packaging target, aiming for at least 25% of all beverages worldwide to be sold in refillable or returnable glass or plastic bottles and containers by 2030.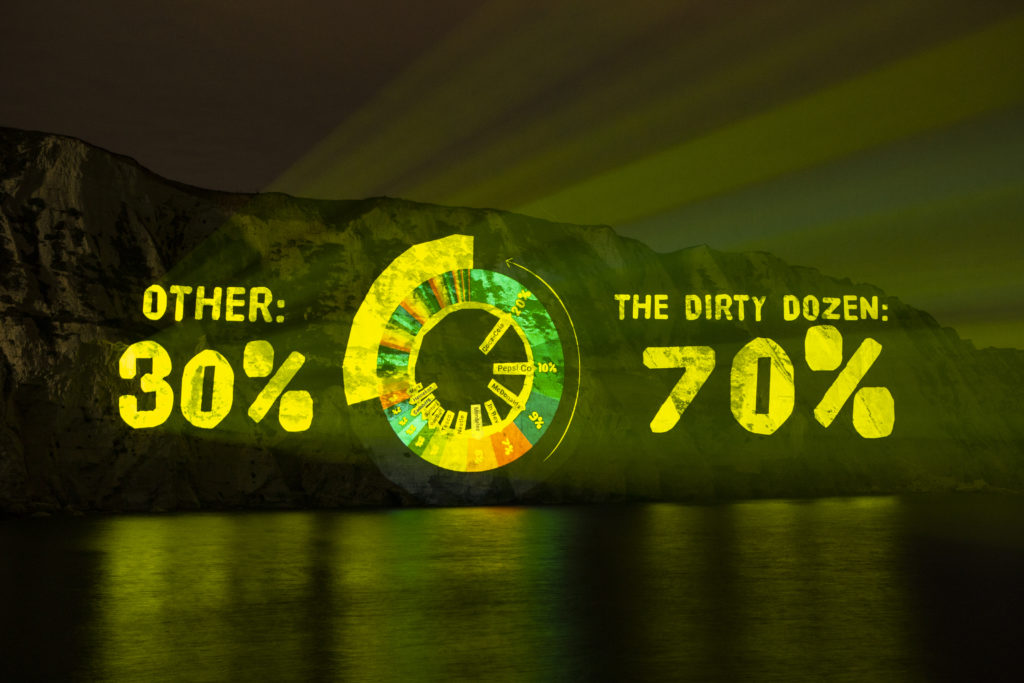 During the brand audit which was part of the charity's Million Mile Clean initiative, almost 4,000 citizen science volunteers across the country found 10,843 branded items in total, linked to 264 companies. Overall, 28,727 items were recorded, including both branded and unbranded items.
Tobacco products accounted for over 15% of all pollution recorded and over a quarter of all unbranded pollution recorded was cigarette butts. "Cigarette pollution is extremely detrimental to the soil and beaches, with the vast majority of butts made from single use plastic and containing hundreds of toxic chemicals once smoked," commented Surfers Against Sewage in a statement.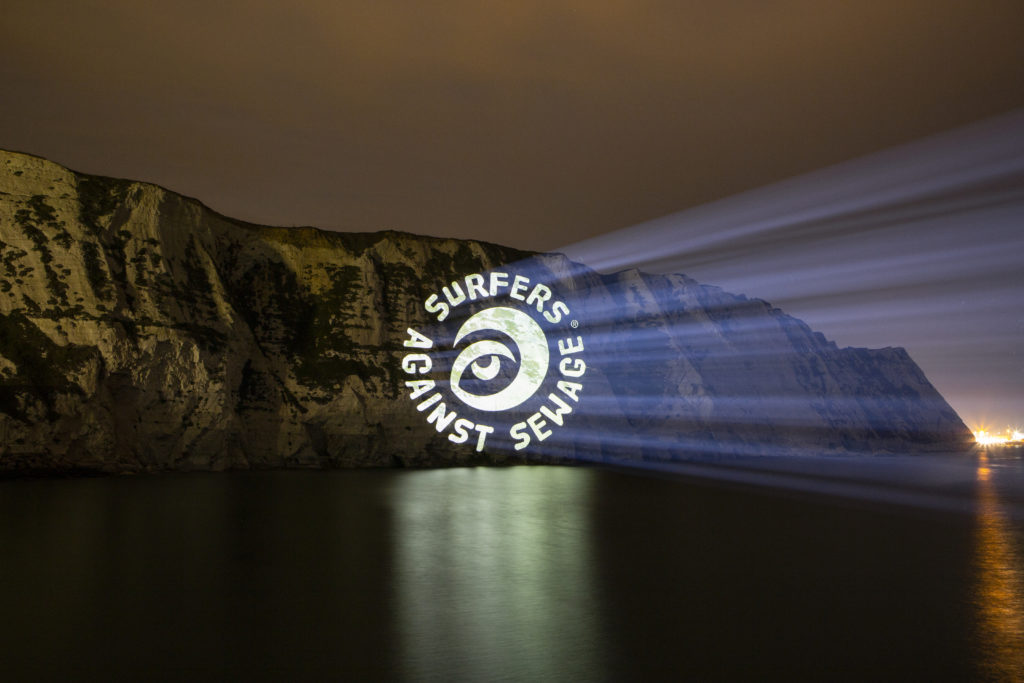 To highlight the 'Dirty Dozen', as SAS calls the brands, Surfers Against Sewage have commissioned a 100m x 400m projection of packaging waste stacked up against the iconic White Cliffs of Dover.
SAS are calling on companies to take responsibility for their harmful pollution and the entire lifecycle of their products, reduce their packaging and adopt circular business models. In addition, the charity is urging the government to introduce an 'all-in' Deposit Return Scheme for drinks containers of all sizes and materials including glass, not just small containers classified as 'on-the-go'. This scheme would see consumers pay an up-front deposit on products, redeemed on return of the container. Growing in popularity, Deposit Return Schemes are already used effectively across Europe and receiving high return rates. Of the items monitored from this year's Dirty Dozen, it is estimated that a massive 55% could be captured through an 'all-in' Deposit Return Scheme.
"Year after year, our Citizen Science Brand Audit reveals the same huge companies are responsible for the packaging pollution choking our environment. Systemic change is urgently needed to end the pollution swamping the land and ocean. Businesses need to take responsibility for their polluting products and transition to models of reduction and reuse. Legislation such as an 'all-in' deposit scheme needs to be introduced urgently and governments must hold these companies to account," said Hugo Tagholm, chief executive of Surfers Against Sewage.
For more from our Ocean Newsroom, click here.
Photography courtesy of Surfers Against Sewage; all images taken at White Cliffs of Dover projection stunt.