In 2017, as part of an expedition by the NOAA Office of Ocean Exploration and Research, scientists discovered a 'forest of the weird' over a mile beneath the Pacific Ocean. Oddly shaped corals and glass sponges with their concave sides directed towards the current made up the unexpected terrain.
On a submerged volcano, the research team spotted frizzy bottlebrushes (Rhodaniridogorgia), Narella corals with pink brittlestars wrapped around their branches, frilly Aspidoscopulia sponge, as well as a glass sponge on stalks that looked a lot like an alien, thus being named 'the ET sponge' by the team. According to The Guardian, in 2020, "it was given the scientific name Advhena magnifica – the magnificent alien".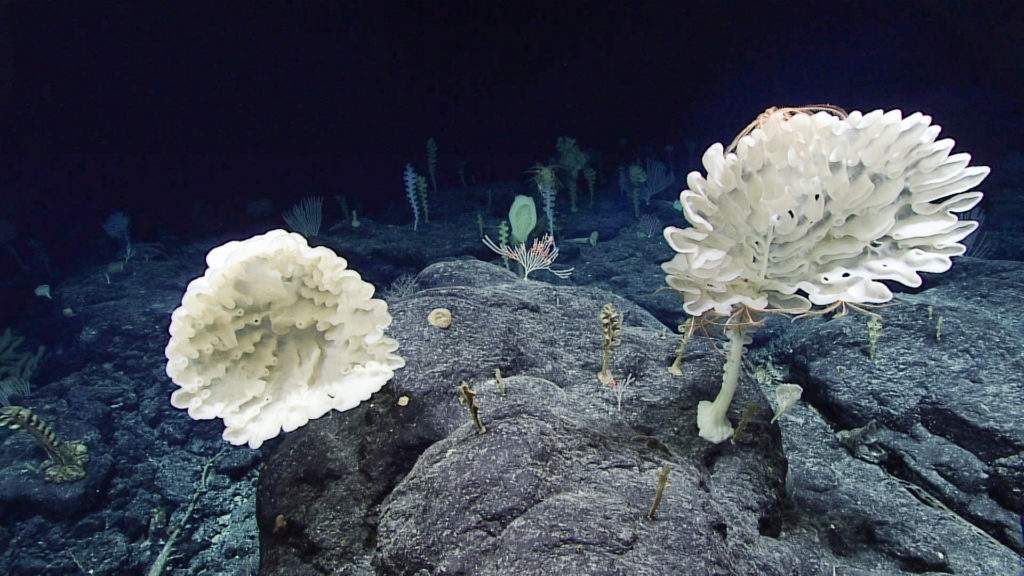 The ET sponge has only been seen once before this discovery – near the Mariana Trench. Postdoctoral researcher Cristiana Castello Branco who inspected the specimen at the Smithsonian National Museum of Natural History said: "It's a unique shape. These kinds of environments with this diversity of sponges are more common than we used to think."
Watch the exciting moment the team discovers the 'forest of the weird' here:
Photography and videography courtesy of NOAA Office of Ocean Exploration and Research, 2017 Laulima O Ka Moana.
For more from our Ocean Newsroom, click here.