Plastic Pollution
London's first WasteShark launched to tackle plastic pollution
On Tuesday 14th March, London launched its first WasteShark into Canary Wharf's waterways to tackle plastic pollution.
Written by
Oceanographic Staff
Photographs by
AQUA LIBRA

Ahead of Global Recycling Day on 18th March, London launched its first WasteShark into the Middle Dock at Canary Wharf in partnership with Canary Wharf Group. The company responsible for the launch is Aqua Libra. It wants to show that a future free from plastic waste is possible, reducing the need for single use plastic through its Flavour Tap technology, and addressing the environmental plastic problem through partnerships and innovation.
WasteShark is the world's first marine robot that has been cleverly designed to remove floating waste and collect water quality data from the area's waterways. The WasteShark is battery powered and can navigate up to 5km of water and collect up to 500 kg of plastic and pollutants per day, without producing any noise or light pollution as it roams the canals. Additionally, it produces no carbon, noise or light pollution as it travels, and poses no threat to wildlife.
Once waste is collected, it is then recycled to live on again where possible. The launch of Aqua Libra's WasteShark in Canary Wharf is the first step to tackling the issue of plastic waste in London, and the brand hopes it will encourage consumers to make small changes in their everyday lives to recycle more and help towards its mission of a waste free future.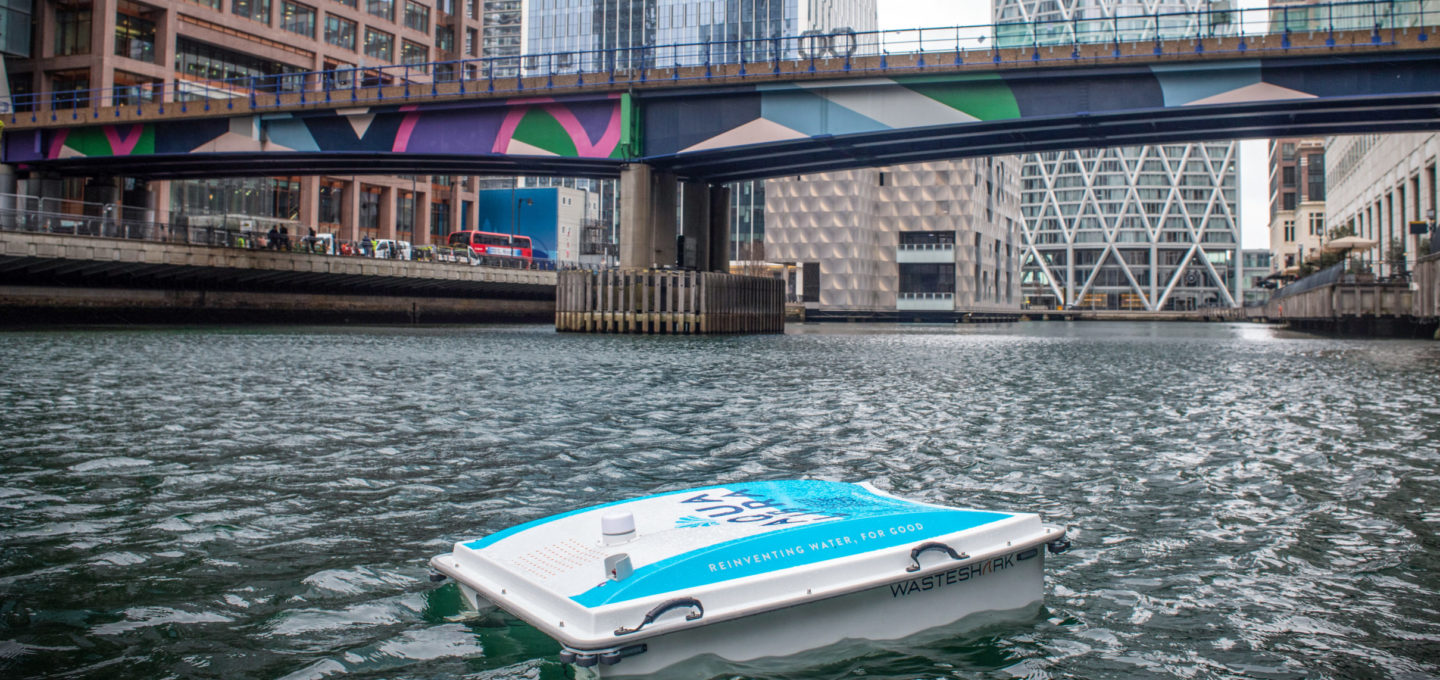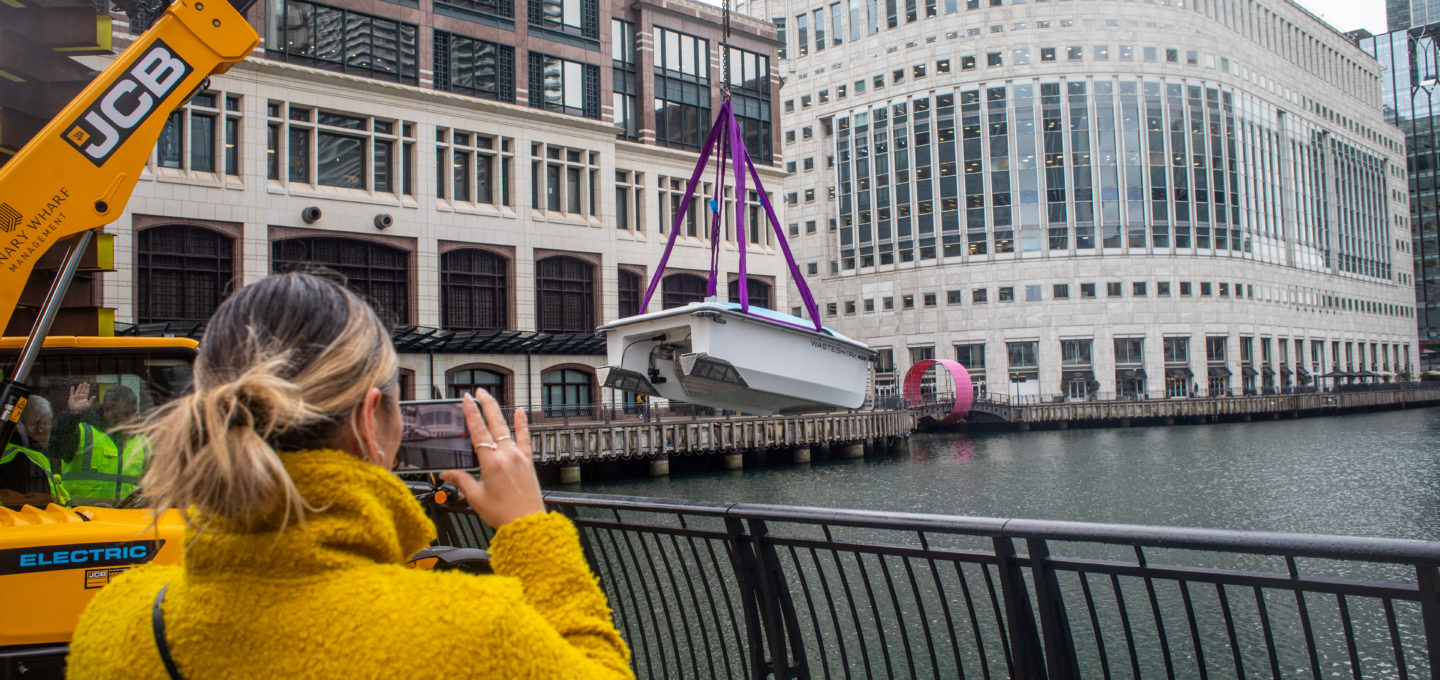 Steve Potts, managing director at Britvic Beyond the Bottle said: "Ensuring packaging never becomes waste is a core part of our vision, and we are excited to be bringing the brilliantly innovative WasteShark technology to London in partnership with the team at Canary Wharf Group to help tackle plastic pollution in this revolutionary way."
He added: "At Aqua Libra, we are working with brilliant minds to invent new ways to consume delicious drinks without the need for plastic bottles and we're excited about the development of our Flavour Tap. We have big ambitions, but we can't do it alone. That's why we're partnering with Canary Wharf Group and WasteShark, as well as being proud partners of the Blue Earth Summit, a purpose-led movement towards positive change for our world. We hope that at this year's Blue Earth Summit event, we can inspire more businesses to take the step towards helping our environment with the results from the WasteShark."

Written by
Oceanographic Staff
Photographs by
AQUA LIBRA
Shop window
current issue
Back Issues
Enjoy so much more from Oceanographic Magazine by becoming a subscriber.
A range of subscription options are available.
Sea stories
Beautiful ocean stories straight to your inbox.
Join our community.