In 2015, Palau's congress voted to establish the Palau National Marine Sanctuary (PNMS), a move that took effect on January 1st, 2020, after a great deal of planning. Within the sanctuary, which covers 80% of Palau's national waters, all extractive activities such as fishing and mining are now prohibited.
It is the largest percentage of a country's exclusive water with a fully protected designation – an area twice the size of Mexico, making it the sixth-largest fully protected ocean area in the world.
"Marine protected areas are cornerstones of conservation and economic development," said Fiorenza Micheli, co-director of the Stanford Centre for Ocean Solutions. "Palau is driving investment in large-scale protection to benefit people and the ocean. It is a beacon to the rest of the world."
Palau's President Tommy Remengesau Jr. asked experts from Stanford's Centre for Ocean Solutions and the Palau International Coral Reef Centre to put together a working group to study how best to implement the new sanctuary, while also achieving food security and economic development goals.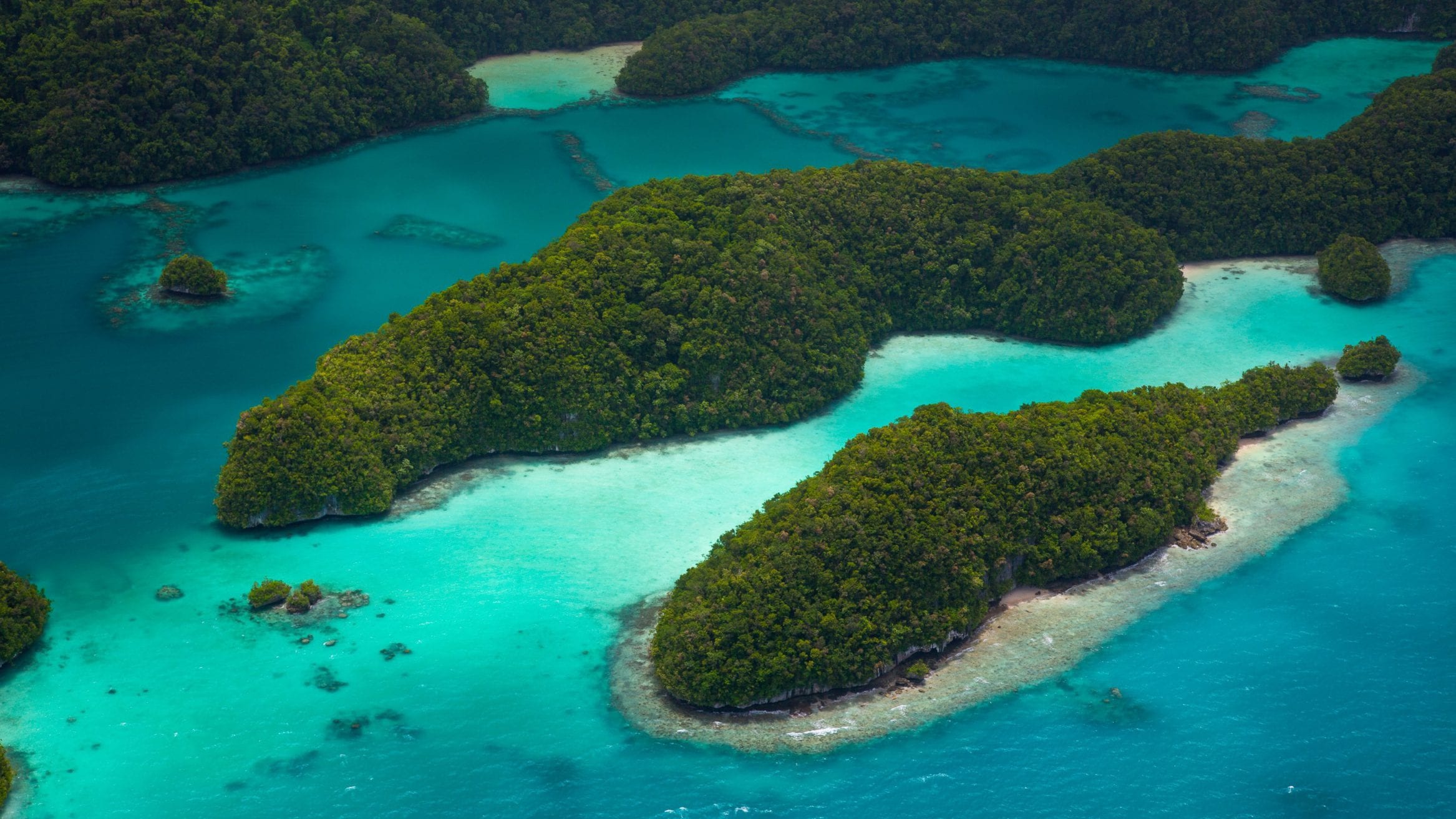 The waters surrounding Palau boasts vibrant and healthy marine ecosystems, which are home to more than 1,300 species of fish and 700 species of coral, as well as manta rays, seabirds, whales, sharks, tunas and the critically endangered hawksbill and leatherback sea turtles.
Palau is made up of more than 500 islands and at 475,077 square kilometres, the fully protected area is one of the biggest in the world. Locally managed fisheries are still allowed to operate within the remaining 20% of Palau's exclusive economic zone (EEZ) in order provide Palauans with food security. Palau has also become the first country to ban 'reef toxic' sun screens in order to save it's coral reefs.
Following the 2015 designation, officials in Palau developed a five-year monitoring, control, and surveillance plan to fight illegal activities in the country's waters and protect the nation's rich natural resources. Now that the sanctuary has been fully realised, long-term implementation and monitoring of the protected area is of key importance.
"Palau hopes to see its marine sanctuary inspire similar initiatives by countries around the world," said President Remengesau. "We believe a small island nation can have a big impact on the ocean, with ripple effects out into our larger world."
Approximately 7% of the world's ocean is protected today, according to the United Nations, although it is generally agreed among experts that 30% must be safeguarded by 2030 in order to protect ecosystems, preserve the livelihoods of coastal communities that depend on the ocean, and increase resilience to a global heating.
Photograph by Kurt Cotoaga.
For more from our Ocean Newsroom, click here or on one of the images below: