It sheds light on one of the few remaining frontiers on our planet: the world's oceans. It looks into a gritty and lawless realm rarely seen, populated by traffickers and smugglers, pirates and mercenaries, wreck thieves and repo men, vigilante conservationists and elusive poachers, seabound abortion providers, clandestine oil dumpers, shackled slaves and cast-adrift stowaways.
Relying on more than eight years of reporting at sea on all seven oceans and more than three dozen countries, the podcast brings all of it together into an immersive audio documentary series.
Episode 3, 'Slavery At Sea', has been online since Monday and deals with, as the title suggests, slavery on the high seas. It explores the global plight of sea slavery and tells the harrowing story of Lang Long, a young man found shackled by the neck to his dilapidated fishing vessel, a victim of the nightmarish world of debt bondage in the Thai fleet.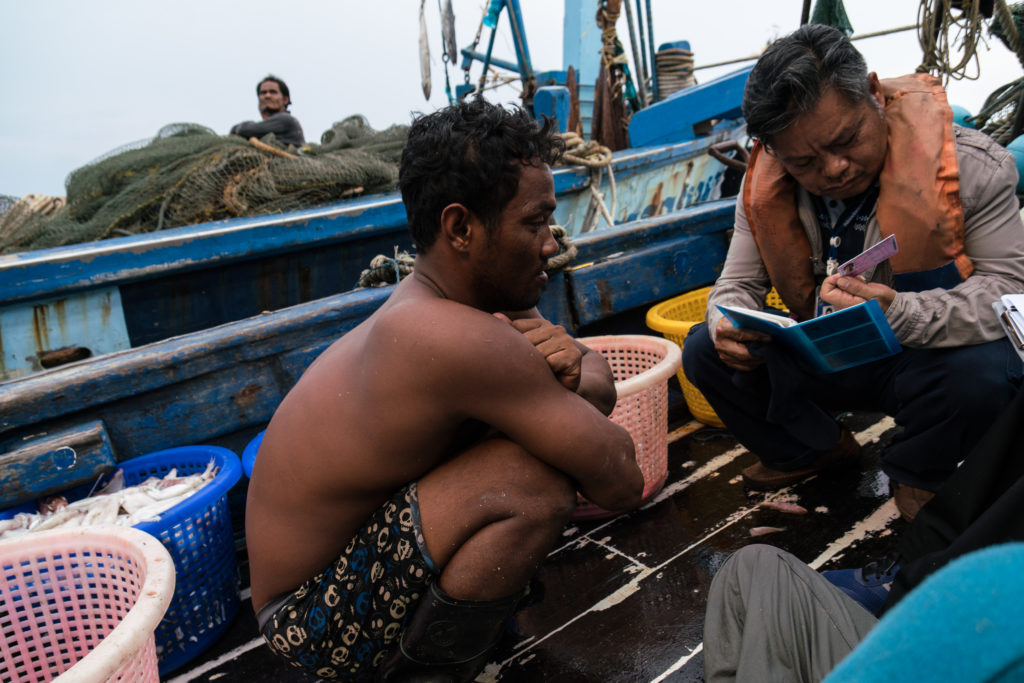 Listen to Ian's account of his groundbreaking reporting on slavery in the South China Sea, the first time a reporter had ever made it onboard a Thai distant-water vessel using enslaved labor.
Found shackled by the neck as part of the crew on a dilapidated fishing vessel, Lang Long was a victim of the nightmarish world of debt bondage. A global scourge, sea slavery is something most people do not realize exists. This episode explains how it happens, taking us for the first time ever on board one such roach and rat-infested ship on the South China Sea, worked by 40 Cambodian boys.
The episode explains how overfishing has given rise to trans-shipment, fish-laundering and a prevalence of abuse that companies and governments have a tough time countering or tracking.
Find out more about the Outlaw Ocean Project here and listen to the podcast episodes here.
For more from our Ocean Newsroom, click here.