Endangered species
International Whaling Commission fails to agree South Atlantic Whale Sanctuary
World leaders have failed to agree on the proposal for a South Atlantic Whale Sanctuary, which would protect whales from being hunted. 
Written by
Oceanographic Staff
Recent negotiations at the 68th Meeting of the International Whaling Commission (IWC) in Portorož, Slovenia, failed, according to Greenpeace, because pro-whaling governments walked out to ensure there was no opportunity to vote.
The proposed ocean sanctuary would guarantee the recovery of whale populations in the South Atlantic following centuries of hunting, which has pushed whale populations to the brink of collapse.
Back in August 2022, global governments also failed to agree a new UN Ocean Treaty despite many, including the UK government, promising to deliver a Treaty this year. Greenpeace campaigners say it is now vital that the Treaty is finalised at the next round of negotiations, which must happen as early as practically possible in 2023.
Willie Mackenzie, an oceans campaigner at Greenpeace UK, said: "It's sad but not surprising that pro-whaling countries have banded together once again to prevent the South Atlantic Ocean Sanctuary from becoming a reality. This sanctuary could have helped safeguard slowly-recovering whale populations in the South Atlantic, but we've seen the international community once again fail to deliver ocean protection."
Mackenzie continued: "This makes it even more important that a Global Ocean Treaty is agreed at the United Nations as early as possible in 2023. This would enable the creation of vast ocean sanctuaries on the high seas, protecting whale populations and giving the oceans space to recover, without relying on broken fora like the International Whaling Commission."
In better news, a move to give support to reviewing and lifting the global ban on commercial whaling was shelved. The meeting also unanimously agreed to a resolution on better tackling plastic pollution in the oceans, which are a growing threat to whales, dolphins and porpoises.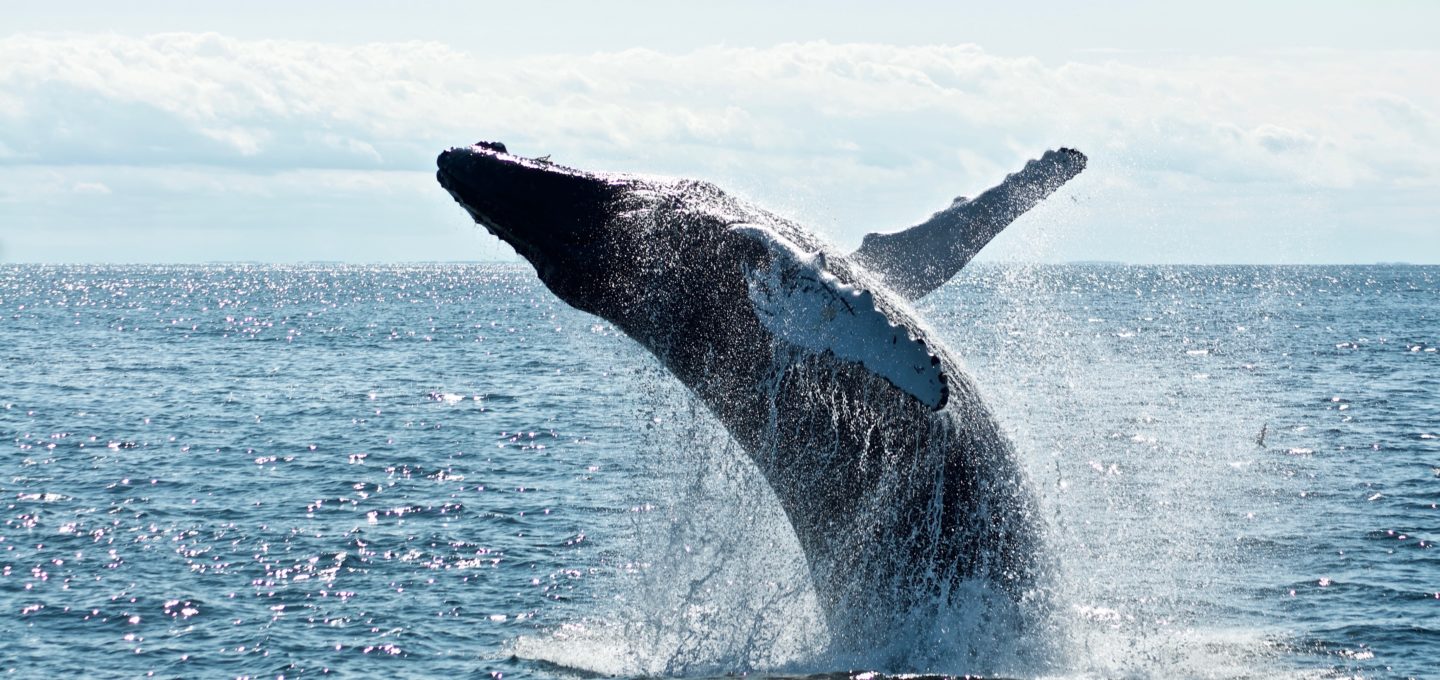 Photography courtesy of Abigail Lynn & Todd Cravens.
For more from our Ocean Newsroom, click here.
Written by
Oceanographic Staff
Shop window
current issue
Back Issues
Enjoy so much more from Oceanographic Magazine by becoming a subscriber.
A range of subscription options are available.
Sea stories
Beautiful ocean stories straight to your inbox.
Join our community.