WINNERS GALLERY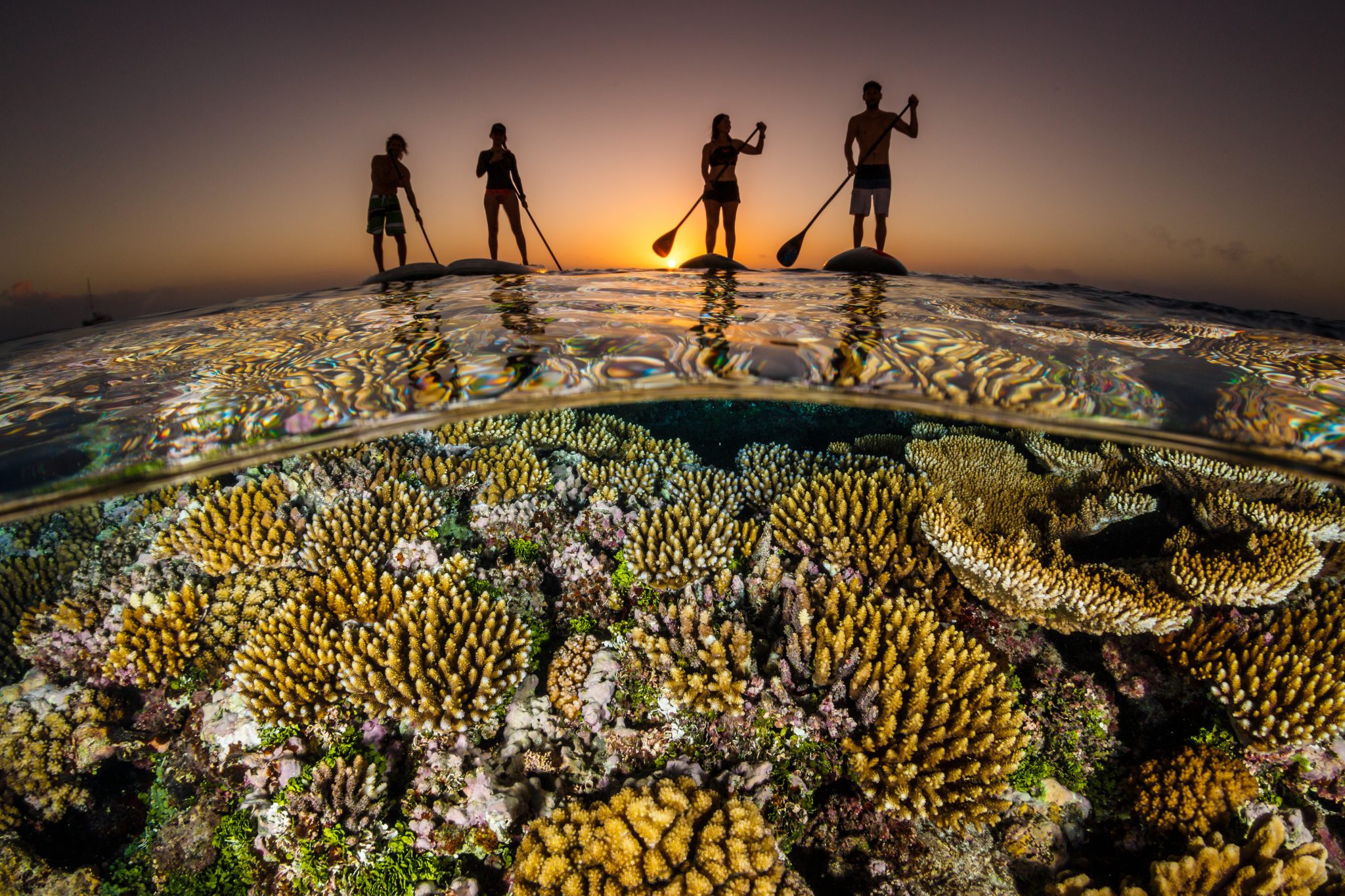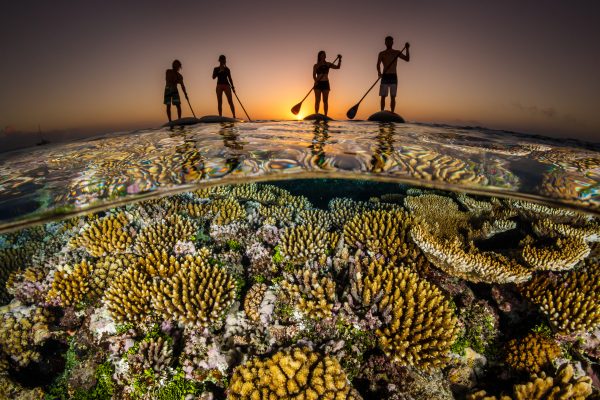 Finalist

Adventure Photographer of the Year

Grant Thomas Tonga

19°43'09.3"S

174°16'52.4"W
Paddle boarders float above a reef at sunset. "This image is one of a series of images aimed at demonstrating the innate bond humans have with the ocean, whether we are physically in it or just floating on the surface," says photographer Grant Thomas. "In creating this picture, timing was everything; I had to shoot exactly at low tide to be close enough to the reef, while simultaneously capturing the sun as it hit the horizon."
BEHIND THE LENS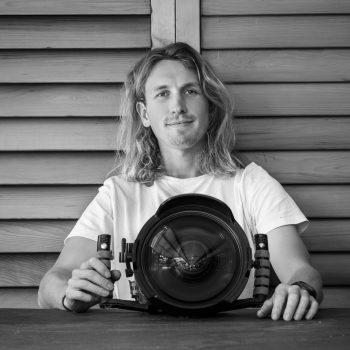 Grant Thomas
United Kingdom (UK)
ABOUT THE IMAGE
Taken while snorkelling

Sunset, at 6pm local time

No swell

20m underwater visibility
Grant Thomas is an award-winning underwater photographer, writer, and expedition guide with a fascination for the natural world. Originally from the United Kingdom, he moved to Asia to work as a scuba-diving instructor. His work has taken him around the world, from the warm tropical waters of Indonesia to the glacier-covered landscape of the Arctic.
Reconnect. Immerse yourself. Be inspired.
Enjoy the vibrancy, beauty and impact of each year's finalist photography, celebrated in our Ocean Photographer of the Year coffee table book collection.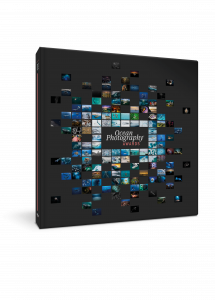 Sea stories
Beautiful ocean stories straight to your inbox.
Join our community.