WINNERS GALLERY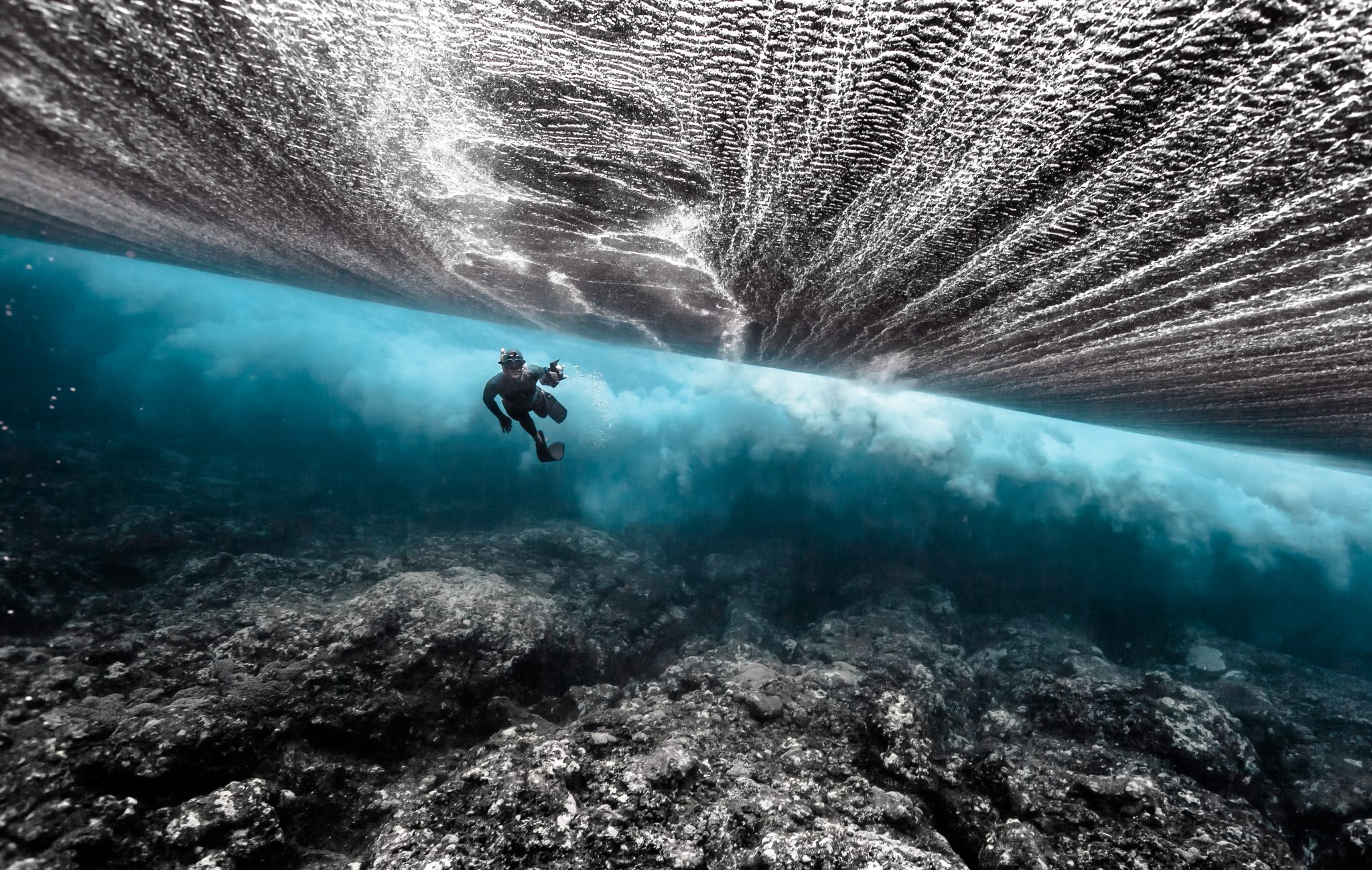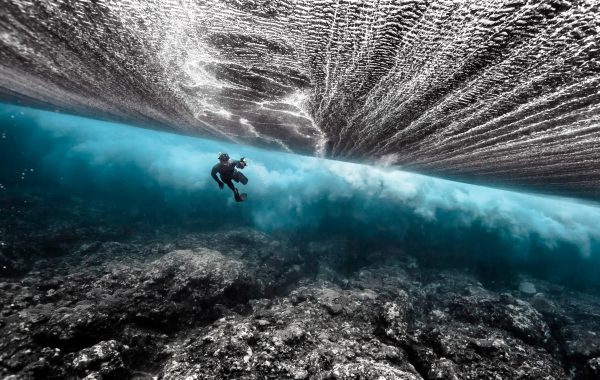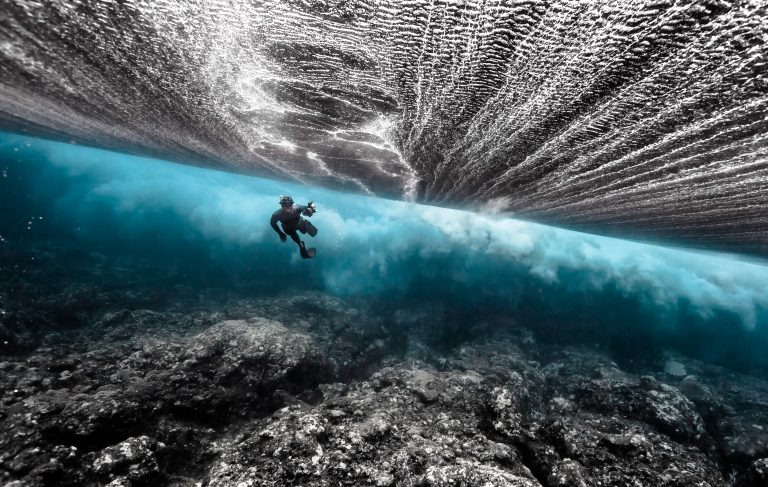 Finalist

Exploration Photographer of the Year

Fred Buyle French Polynesia

22°28'54.3"S

151°21'15.6"W
A freediver swims below a breaking wave off Rurutu Island, Autrales, French Polynesia. "We had actually spent nine hours looking for humpback whales and decided to have a quick look at the breaking waves," says photographer Fred Buyle. "I try to be instinctive in the way I shoot, taking 90% of my images without planning them."
BEHIND THE LENS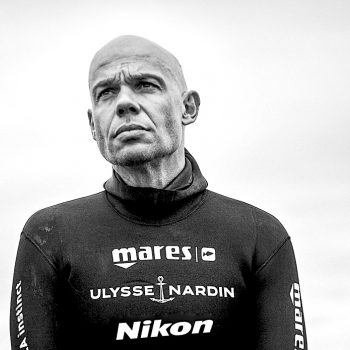 Fred Buyle
Belgium
ABOUT THE IMAGE
Camera: Canon 5D mk2

Housing: Hugyfot

4m swell

Site access by boat
Fred Buyle is a freediver explorer and a photographer born in 1972. Spending several months per year on the family sailboat he discovers freediving as a child. Between 1994 and 2004 as a pro athlete he sets 4 freediving world records. In 2002 he starts underwater photography working only with a wide angle lens and natural light. Concerned by conservation and environmental issues, in 2005 he starts to work with marine biologists around the world to assist them in their fieldwork. He uses his freediving skills to approach the animals and perform tasks such as acoustic and satellite tagging or DNA sampling. Fred provides his practical knowledge and his extensive experience in the water with large marine life. Fred documents the fieldwork to contribute to conservation on a larger scale through talks and conferences. NGO's are using his material for their conservation campaigns. His approach to conservation pushes forward the concept of positive imagery versus the catastrophism widely used in the media nowadays.
Reconnect. Immerse yourself. Be inspired.
Enjoy the vibrancy, beauty and impact of each year's finalist photography, celebrated in our Ocean Photographer of the Year coffee table book collection.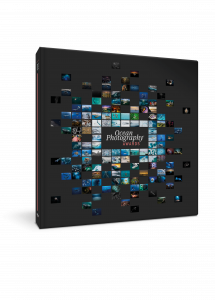 Sea stories
Beautiful ocean stories straight to your inbox.
Join our community.