WINNERS GALLERY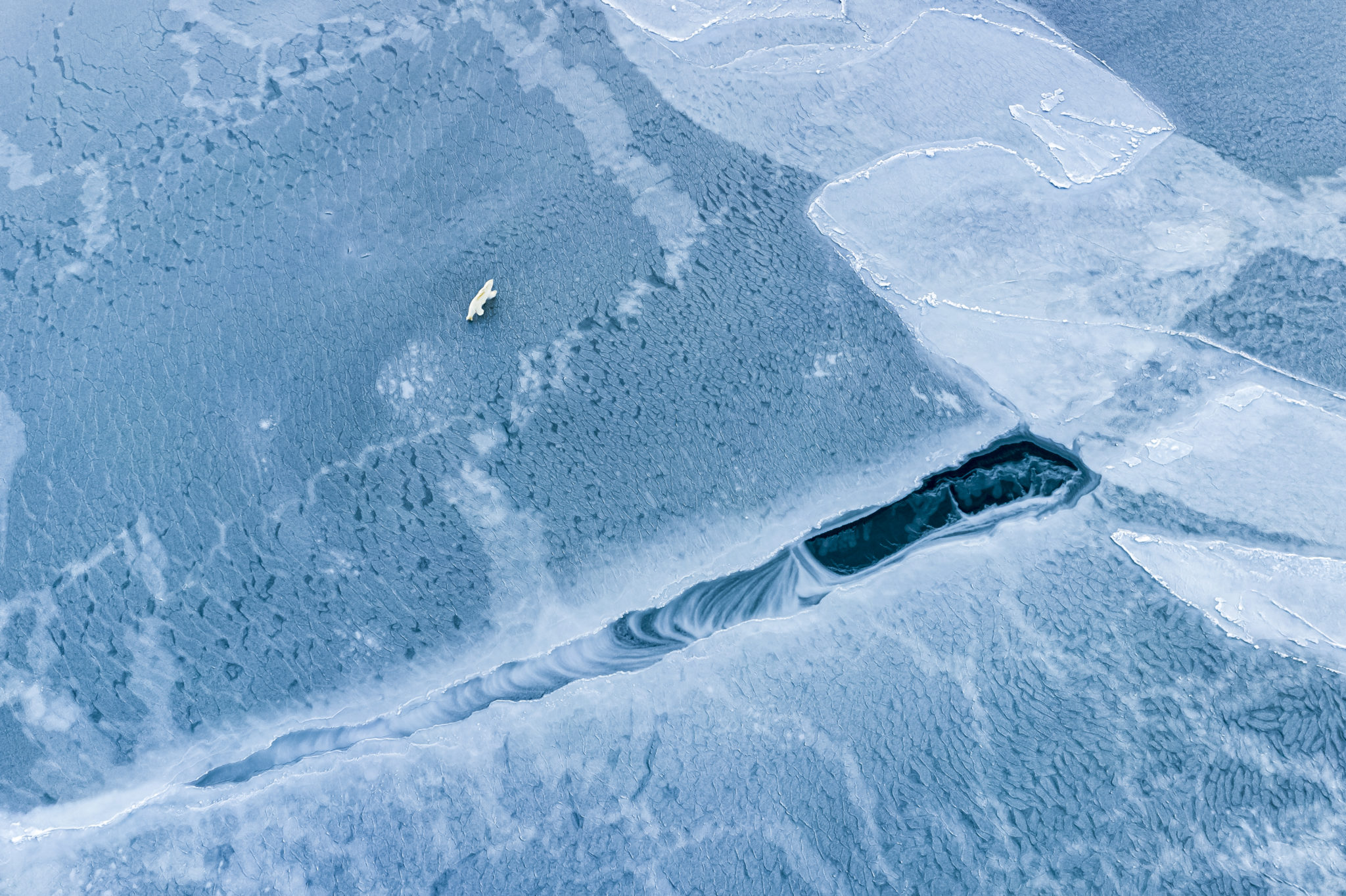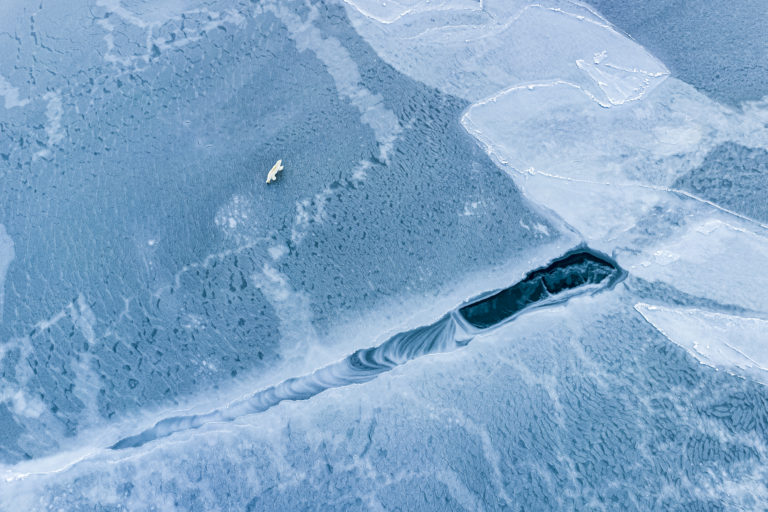 Finalist

Wildlife Photographer of the Year

Florian Ledoux Svalbard, Norway

78°30'3.1012"N

19°6'31.7851"E
Aerial view of a large male polar bear. "This bear had just left the old, thick, fast ice to explore the thin and freshly frozen sea," says photographer Florian Ledoux. "The newly formed ice creates some unique patterns. Out here, in the extreme cold, the light, the ice and the seascape create a kind of open-air art gallery where every day the art changes. Nature is infinite art."
BEHIND THE LENS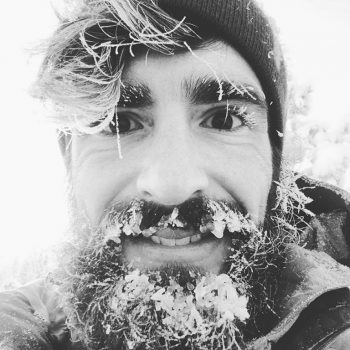 Florian Ledoux
France
ABOUT THE IMAGE
Temperature of -32 degrees Celsius

Taken at 10pm

Site accessed by snow mobile

Captured on expedition
Florian is an award-winning wildlife photographer who works in the polar regions. He started his photographic career in the French Navy as a photo reporter. His passion for nature and later the high Arctic led him to pursue personal projects and his dreams of using his love for nature to document the polar regions. By using drones, Florian aspires to bring a new perspective to life in these remote places.
MORE IMAGES BY Florian Ledoux
Reconnect. Immerse yourself. Be inspired.
Enjoy the vibrancy, beauty and impact of each year's finalist photography, celebrated in our Ocean Photographer of the Year coffee table book collection.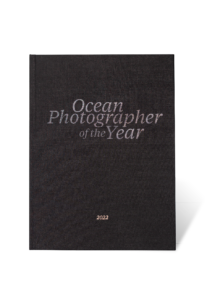 Sea stories
Beautiful ocean stories straight to your inbox.
Join our community.