WINNERS GALLERY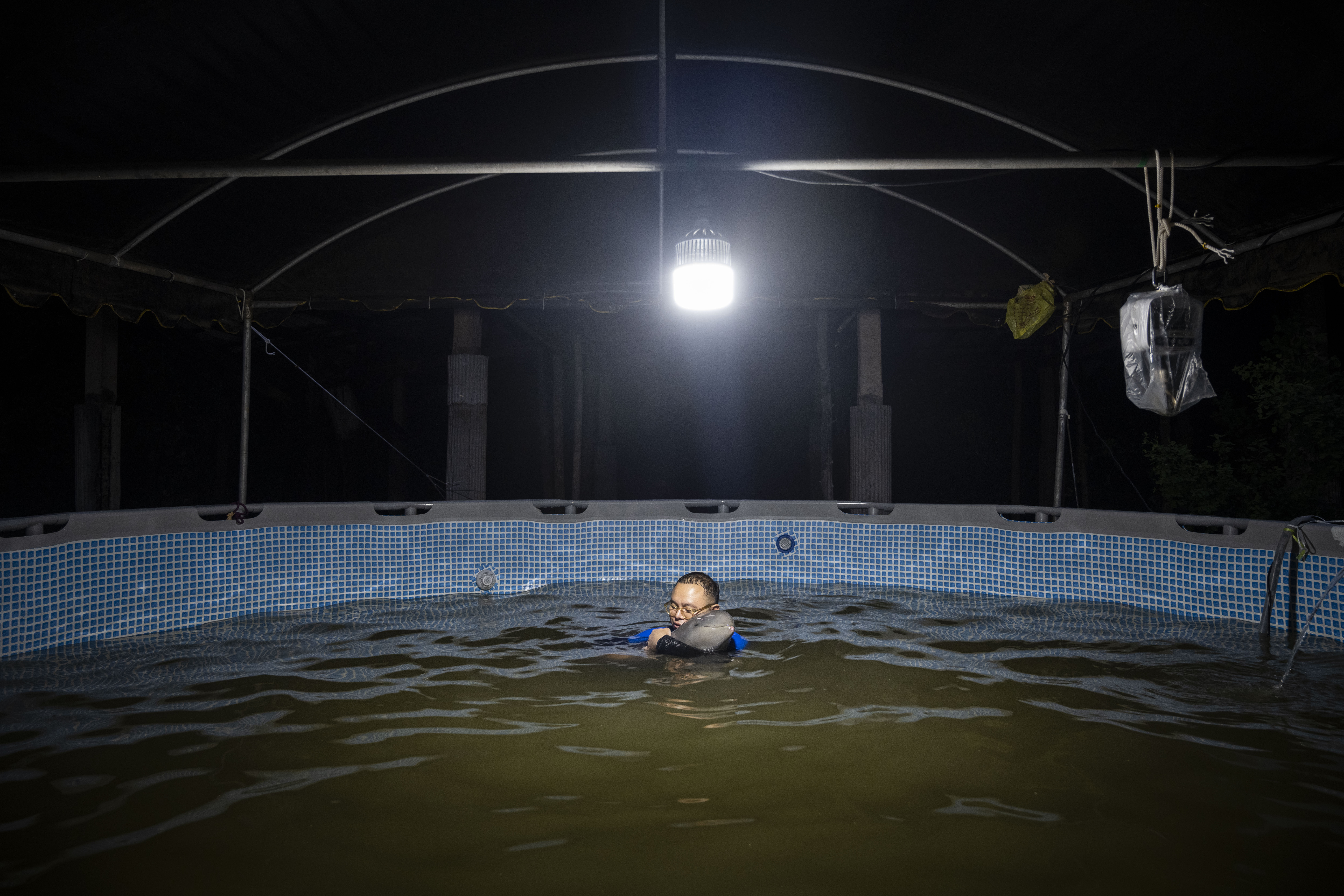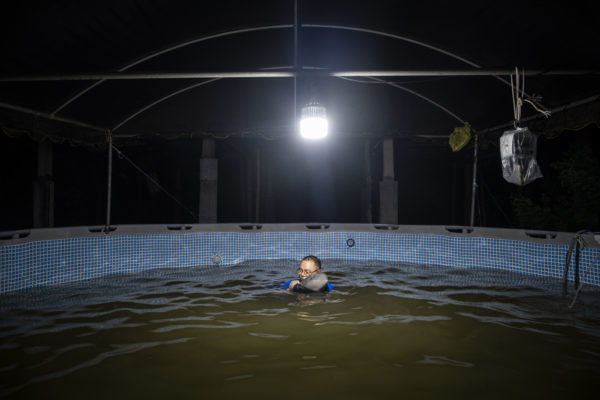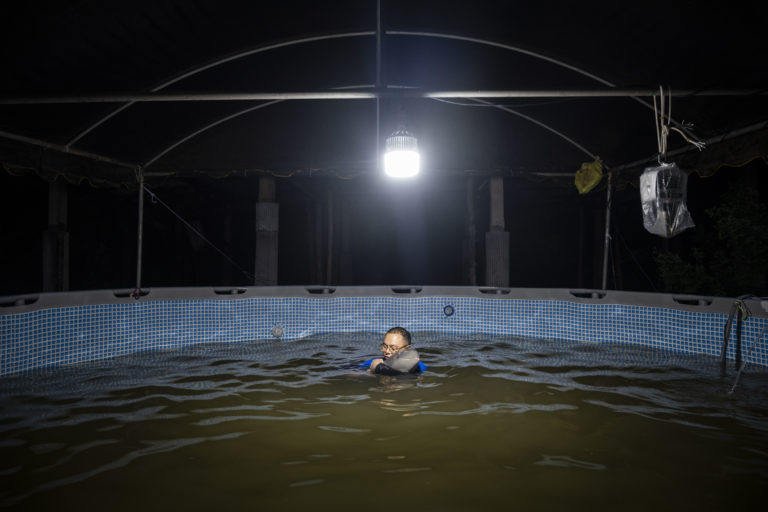 Finalist

Human Connection Award: People & Planet Ocean

Sirachai Arunrugstichai Rayong, Thailand

12°41'43.8"N

101°38'07.8"E
Paradorn, an orphaned Irrawaddy dolphin calf is cradled to sleep by a caretaker at the Marine Endangered Species Veterinarian Hospital in Rayong, Thailand. "The baby dolphin was rescued from a stranding in the Gulf of Thailand and was taken into care as the chance for an orphaned dolphin to survive on its own without its mother in the wild is slim," says Arunrugstichai. "Sadly, the dolphin calf eventually died a month later despite the efforts by the caretakers."
BEHIND THE LENS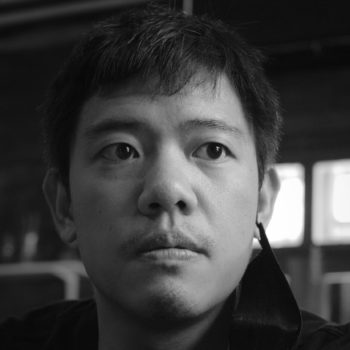 Sirachai Arunrugstichai
Thailand
ABOUT THE IMAGE
Rainy evening

Thunderstorm conditions

Taken in rehabilitation pond

3-day shoot
Sirachai "Shin" Arunrugstichai is an independent photojournalist and marine biologist, specialising in marine conservation stories. He is an Associate Fellow of the International League of Conservation Photographers and a National Geographic Explorer. Shin regularly works for various conservation organisations and covers news as a stringer for Getty Images. His photographs have been published in National Geographic, Smithsonian, the Washington Post, the New York Times, and the Guardian, among many others. 

MORE IMAGES BY Sirachai Arunrugstichai
Sea stories
Beautiful ocean stories straight to your inbox.
Join our community.