WINNERS GALLERY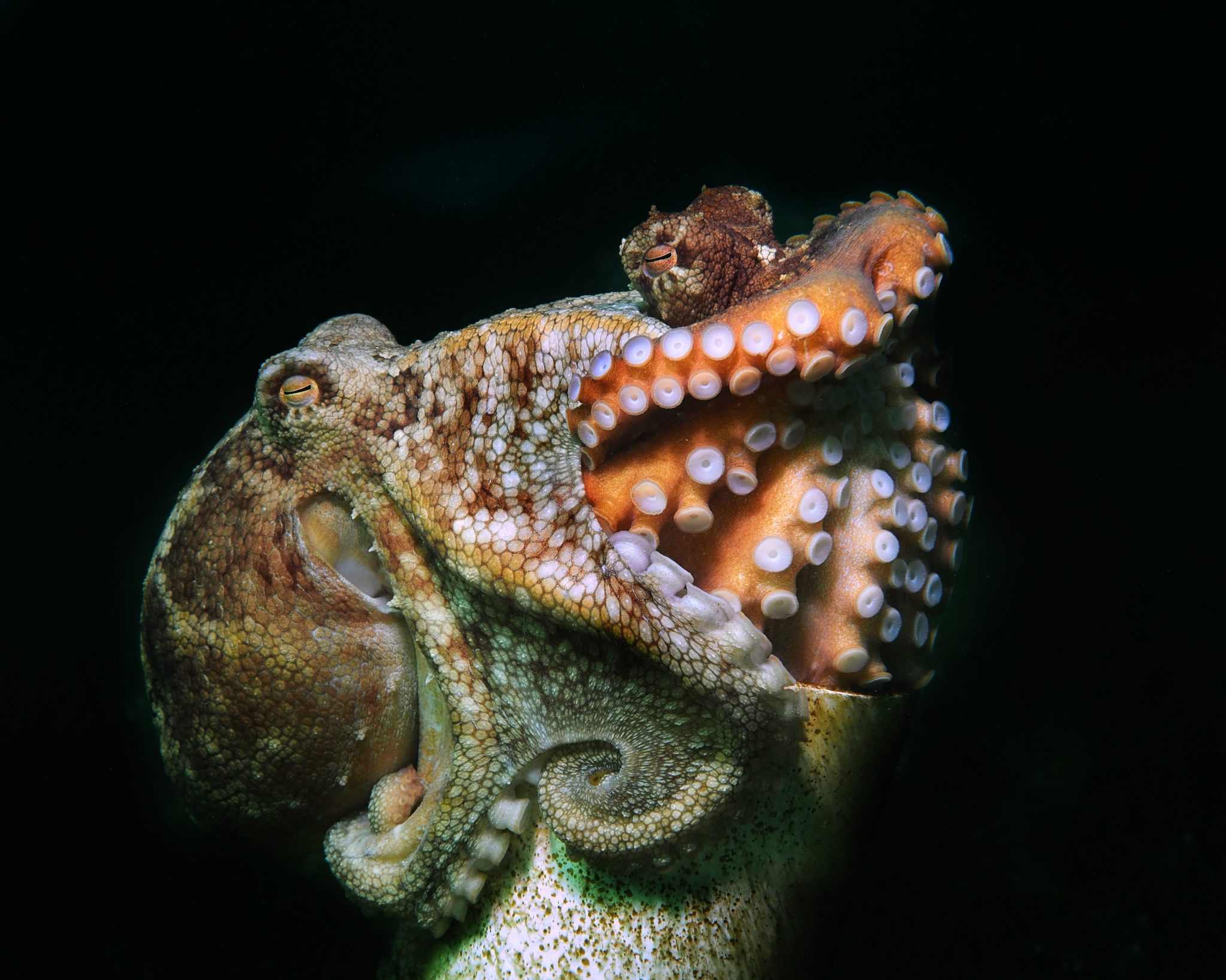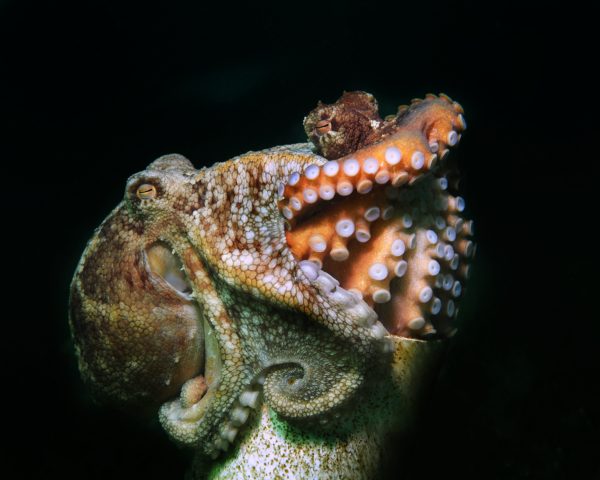 2nd place

Conservation (Hope) Photographer of the Year

Jules Casey Port Phillip, Australia

38°22'07.7"S

144°49'20.6"E
Two pale octopuses sit on a pipe. "The story behind this image is one of an ingenious conservation effort," says Casey. "Two divers had the idea to build an artificial reef at Rye in Port Phillip Bay to attract octopuses to the area and provide them with a safe place to reproduce. Virtually overnight, the artificial reef exploded with marine life. The pale octopuses loved their new safe environment and quickly dominated the reef. Several pipes were secured to provide a place for these octopuses to lay their eggs. In my photograph a male approaches a female during their early courting stages. After mating, the female eventually settled in the pipe and laid her eggs."
BEHIND THE LENS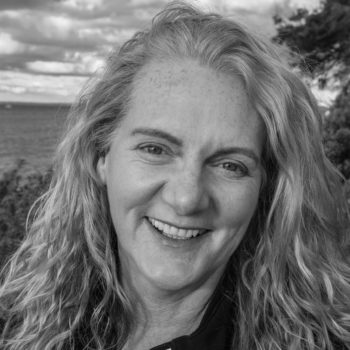 Jules Casey
Australia
ABOUT THE IMAGE
13 degrees Celsius water temperature

Early afternoon

Slight surge

Five-metre visibility
Sea stories
Beautiful ocean stories straight to your inbox.
Join our community.