WINNERS GALLERY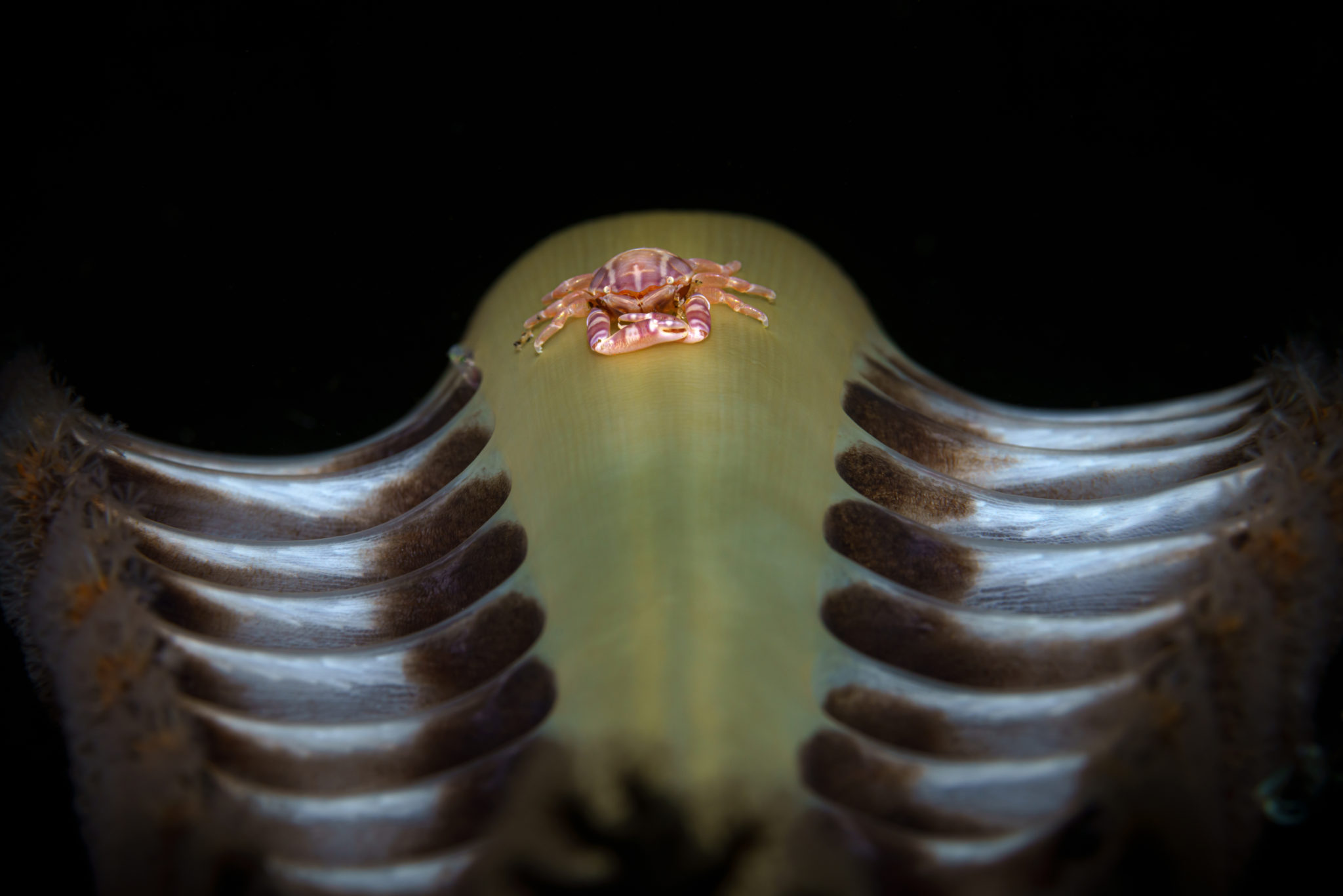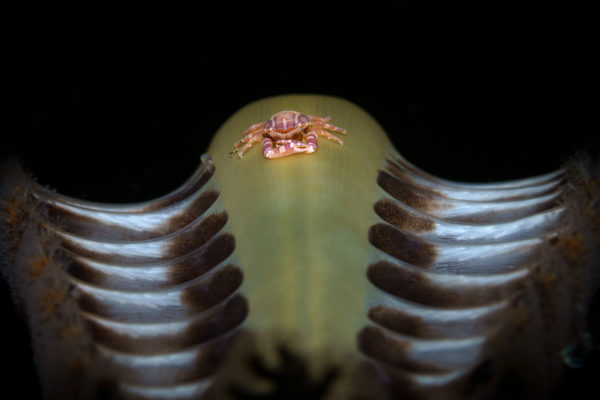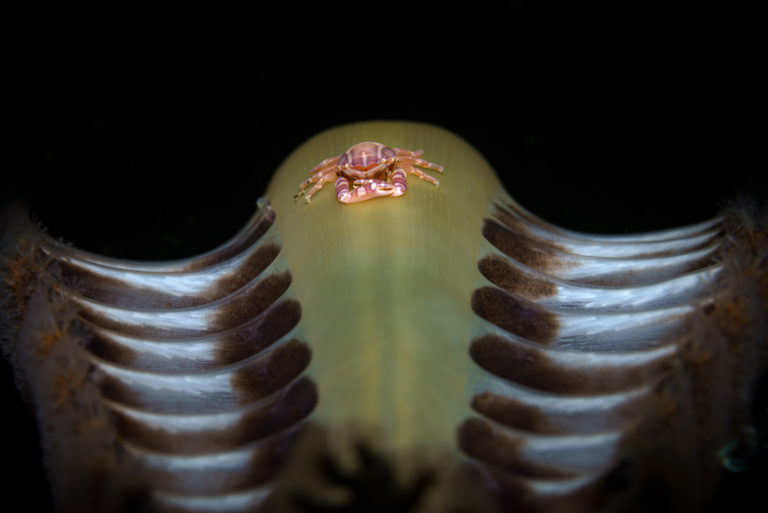 Finalist

Fine Art Photographer of the Year

Andrei Savin Bohol Sea, Philippines

9°08'22.6"N

123°13'52.1"E
A porcelain crab sits atop a sea pen. "I took this image right in front of the very first house my family and I rented in the Philippines," says Savin. "I know every rock underwater there. Plenty of sea pens can be found anywhere from five to 17 meters here. If you go a little deeper you will come across large sea pens that live on the desert-like sandy bottom. They like the current as it brings a lot of food. You can often see the sea pen's constant companion, the porcelain crab, also feeding here." 
BEHIND THE LENS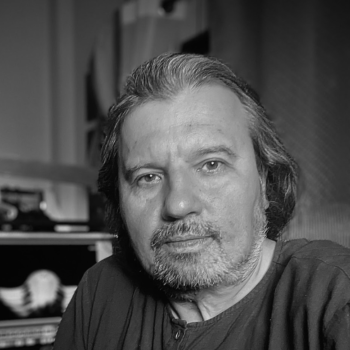 Andrei Savin
Russia
ABOUT THE IMAGE
Strong current

Night dive

Coastal walk-in

Taken on scuba equipment
Sea stories
Beautiful ocean stories straight to your inbox.
Join our community.