WINNERS GALLERY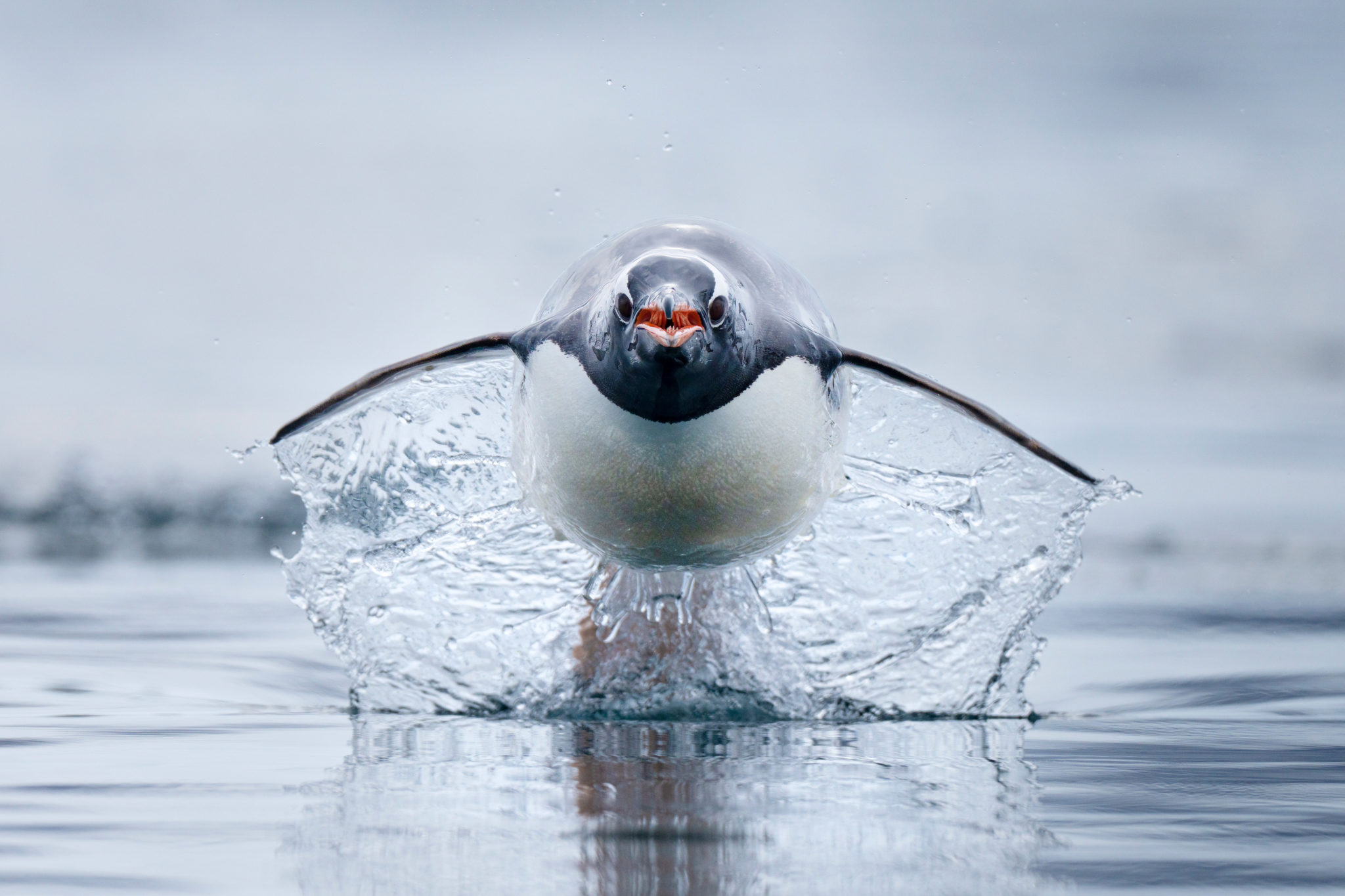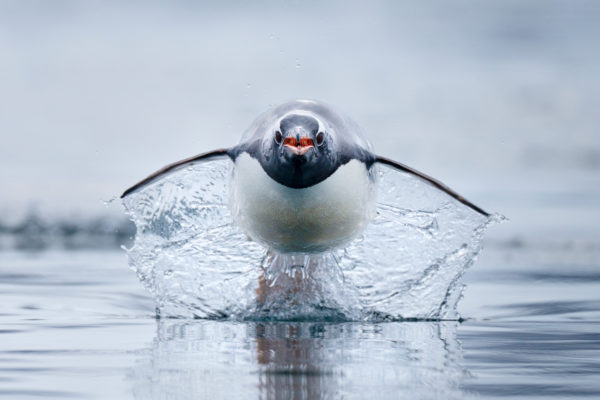 2nd place

Wildlife Photographer of the Year

Craig Parry Paradise Bay, Antarctica

64°52'40.2"S

62°55'21.5"W
"Surrounded by diverse wildlife in Paradise Bay, a raft of energetic gentoo penguins charged towards our inflatable," says Parry. "Getting low on the boat, I prefocused my lens anticipating the moment. Freezing the fastest penguin species in the world head on wasn't easy as they raced at speeds of over 20mph towards me. An epic moment as I maintained focus and composition and fulfilled my gentoo vision by locking in a dynamic front-on portrait that surpassed even my wildest visions."
BEHIND THE LENS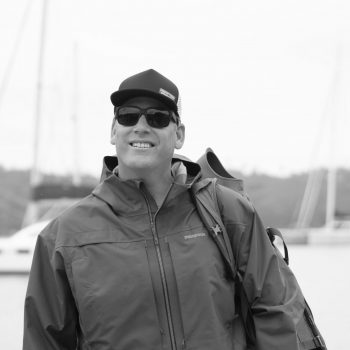 Craig Parry
Australia
ABOUT THE IMAGE
Light snow flurries

Little wind

Soft light

Shot on expedition
Growing up in Byron Bay along the coastline of Northern NSW, Australia, it was his parent's gift of a waterproof camera at five years old that set Craig on the path to his passion. While most kids his age were reading comics, Craig was immersing himself in early editions of National Geographic and when he turned 13 years old he spent all his savings on a 35mm SLR – a decision that ultimately set the course for his future. Entirely self-taught, Craig worked hard at his craft before making a life-changing decision and becoming a full-time professional photographer in 2004. Today his fine art photography offers a unique insight into the world around us. Primarily focusing upon marine and landscape imagery, subjects are presented in their natural environment in a manner which seeks to connect with audiences. Portraying the obvious as abstract, Craig's images are engaging and beautiful at the same time.
Sea stories
Beautiful ocean stories straight to your inbox.
Join our community.