WINNERS GALLERY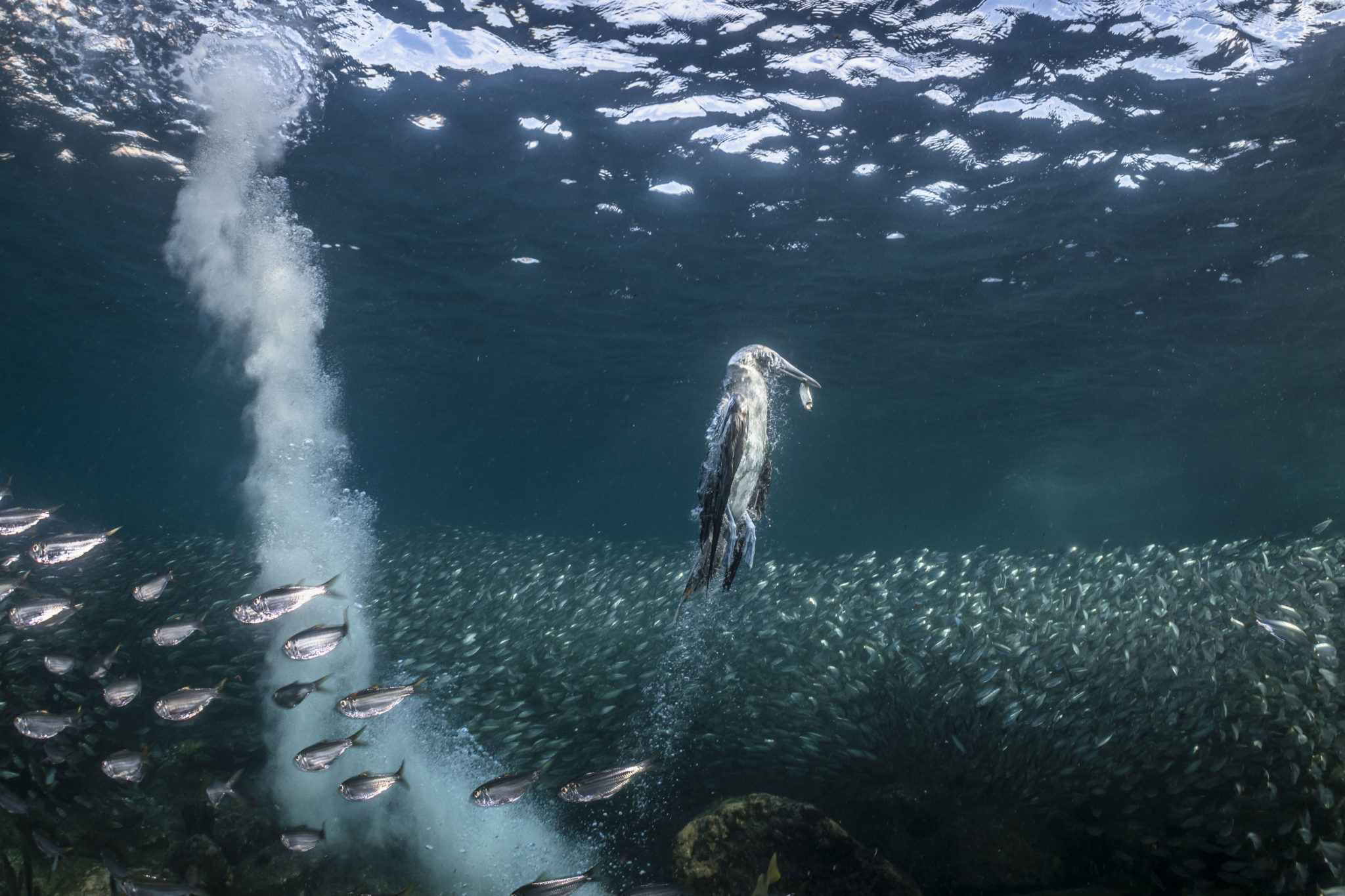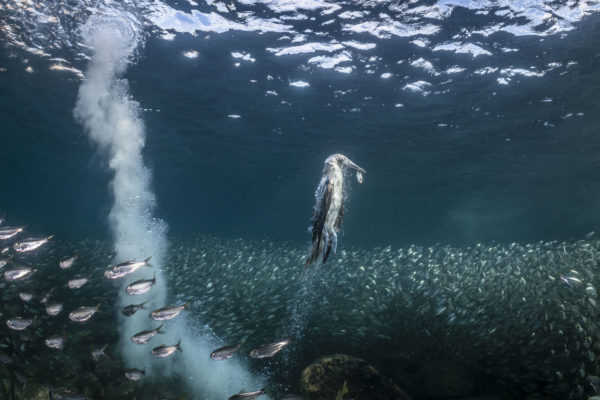 Finalist

Wildlife Photographer of the Year

Henley Spiers Baja California Sur, Mexico

24°35'54.9"N

110°24'18.0"W
"In early autumn, vast sardine shoals surround the rocks at Los Islotes," says Spiers. "This bounty attracts seabird predators. As we dived amidst the shoal, the peace was occasionally shattered by the loud crashes of pelicans, cormorants, and boobies hurtling underwater in pursuit of a meal. Most of the time, the action is so swift that by the time you turn to see it the bird is already back at the surface. Predicting exactly where an attack will happen is impossible, and yet I dreamed of capturing this spectacular natural act. Picking a single spot amidst the sardines, I waited patiently as the sunset approached, hoping to get lucky. After a long wait, a crash came down close to my right hand side, spinning around and clicking the camera instinctively, I finally captured the elusive shot of a blue-footed booby rising up with a sardine in its beak."
BEHIND THE LENS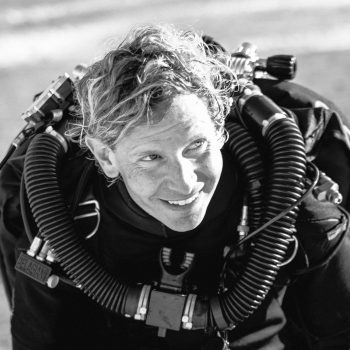 Henley Spiers
United Kingdom (UK)
ABOUT THE IMAGE
Sunny conditions

Sunset shoot

20-metre visibility

Site accessed by boat
Henley Spiers, half British and half French, is a renowned photographer, writer, and trip leader who has fast become one of the most highly decorated underwater wildlife shooters in the world. Henley is perhaps best known for his black and white imagery, showcasing the beauty of the aquatic world with distinctive minimalism. Fine art prints of his work now adorn walls around the globe.
MORE IMAGES BY Henley Spiers
Sea stories
Beautiful ocean stories straight to your inbox.
Join our community.