Brought to you by

Main Partner

In support of


Partners


Key dates & big news
5 March
New judge: Sadie Quarrier.
Nat Geo deputy director of photography joins for 2022.
10 March
New judge: David Doubilet.
Legendary ocean photographer joins for 2022!
14 April
20% OFF entries in first 4 weeks!
USE COUPON CODE 'EARLYBIRD20' AT CHECKOUT.
13 May
Last day for Earlybirds!
Last day to enjoy 20% off your entries. Use 'earlybird20' at checkout.
1 June
One month to go!
Just one month left to enter your images!
23 June
FINAL week!
Just one week left to enter OPY2022!
30 June
Entry deadline!
Last chance! Get your photographs in today before midnight GMT.
15 July
Judging complete.
Winners and finalists have been picked!
28 September
WINNERs WEEK!
The OPY2022 winners are announced over the course of a week!
4 October
Ocean Photographer of the Year 2022 announced!
The Ocean Photographer of the Year 2022 is revealed!
5 October
Public exhibition open
The London exhibition opens at Tower Bridge
7 November
Public exhibition closes
The London exhibition closes at Tower Bridge
About the Awards
The Ocean Photographer of the Year is a celebration of our beautiful blue planet, as well as a platform to highlight the many plights it is facing.
Ocean photographers of all disciplines and experience levels – amateurs and professionals alike – are invited to submit their most impactful imagery to be judged by a panel of some of the world's leading ocean photographers, including International Photography Hall of Fame inductee Paul Nicklen, founder of the International League of Conservation Photographers, Cristina Mittermeier, and Emmy Award-winning cinematographer Shawn Heinrichs.
A total of nine categories will be judged, with the overall winner crowned the Ocean Photographer of the Year™ in September this year.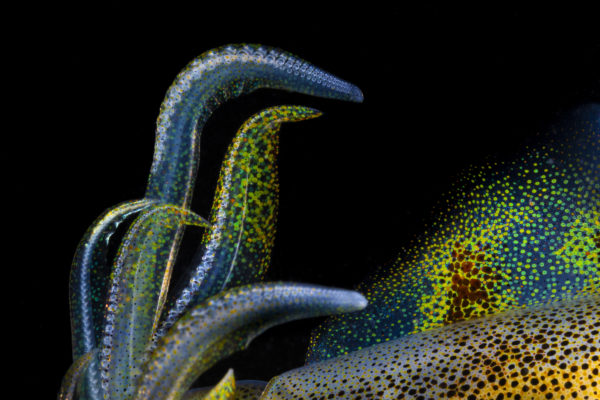 Photo by 2022 Portfolio winner, Matty Smith
Entry deadline
June 30, 2022
Prizes worth more than
£500,000
Entry fee
£10 per category
Winners announced
September 2022
Meet the Judges
The Ocean Photographer of the Year judging panel is made up of some of the world's leading ocean photographers. Expedition leaders and award-winners who have played significant roles in the creation of MPAs, the protection of individual species and broader public awareness and ocean literacy campaigns, they know what it takes to create powerful, captivating ocean imagery. Can your imagery connect with them? Discover a little more about our panel below.
Award Categories
The Ocean Photographer of the Year consists of just nine categories and the overall winner, the Ocean Photographer of the Year™. The categories are broad in their focus and open to a little personal interpretation. This is to make the Awards as inclusive as possible and to ensure the bravest and boldest photographers out there aren't dissuaded from entering because their images don't fit prescriptive categories. Underwater, topside, on the coast or out at sea, if you feel your ocean image has the chance to connect emotionally with the judges, they'd love to see it. The deadline for this year's submissions is June 30, 2022.
LONDON EXHIBITION 2022
Iconic Tower Bridge exhibition is back!
Following the incredible success of 2021's free-to-access, open-air exhibition in London – experienced by a million people – we will once again be showcasing 2022's incredible winning imagery alongside one of the world's most iconic and historical ocean-connected landmarks, the beautiful Tower Bridge.
The exhibition will run from October 5th – November 7th.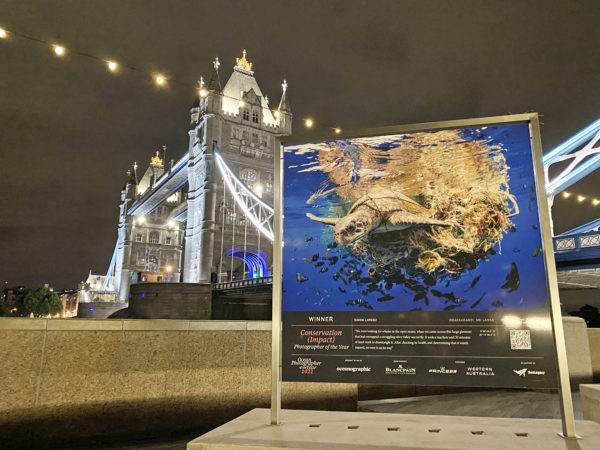 Winners and finalists 2022
Entries closing in:
Winners announced September.
Stay updated at @OPY_Awards
MAIN PARTNER
OF THE OCEAN PHOTOGRAPHY AWARDS
Sea stories
Beautiful ocean stories straight to your inbox.
Join our community.