CAPTIVATING STORYTELLING & BEAUTIFUL IMAGERY
Oceanographic is a bi-monthly marine lifestyle magazine with a focus on ocean conservation, exploration and adventure. Filled with captivating stories and beautiful photography about our species' connectedness with the ocean, it is a magazine that transports readers into some of our world's most enchanting and least-understood places.
But it's much more than just a magazine…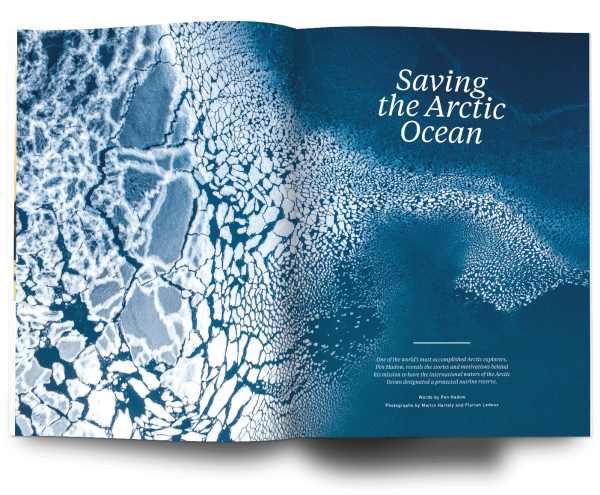 20% FOR OCEAN CONSERVATION CHARITIES
Oceanographic is a magazine that is both about and for the ocean. We donate 20% of annual profits to marine conservation charities, making us part of the fight for a healthier blue planet.
Because part of our donation total is derived from magazine sales, that means our readers are part of the fight too. Become an Oceanographic reader, become an ocean conservationist!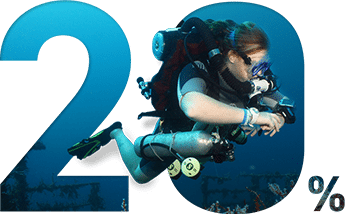 where the money goes
Oceanographic is partnered with some of the most committed and effective marine conservation charities working today, ensuring all donations are used purposefully in the pursuit of a better protected ocean.
Real change can only be fostered by empowering a variety of ocean communities, from divers to surfers, via yachters and kayakers. Oceanographic is delighted to be partnered with esteemed and diverse charities, including MCS and Only One.

SOLD ON THE COUNTERTOP, RAISING MONEY FOR THE SEABED
Oceanographic is proud to be partnered with Crew Clothing Company and Finisterre! For every magazine bought in their stores, £2 will be donated to ocean conservation. You can find your nearest stockist here. 
Oceanographic is also available to purchase in our shop.

reader experiences – and thank you!
Published on high-grade, sustainably-sourced and plastic-free paper, Oceanographic is a magazine best enjoyed in print. Our Behind the Lens supplement, a 32-page spotlight on one of the world's leading ocean conservation photographers, is a particular highlight, printed on even higher grade paper and full of award-winning ocean photography.
Various subscription options are available, including to our beautiful bespoke Ocean Hub portal, where you can enjoy print and digital subs. For those unable to afford a subscription, a digital version of the magazine is available for free! Click FREE TO READ in the footer to find out more.
For those who take the plunge: Enjoy your descent into our beautiful blue planet and, most importantly and on behalf of our charity partners, thank you for reading!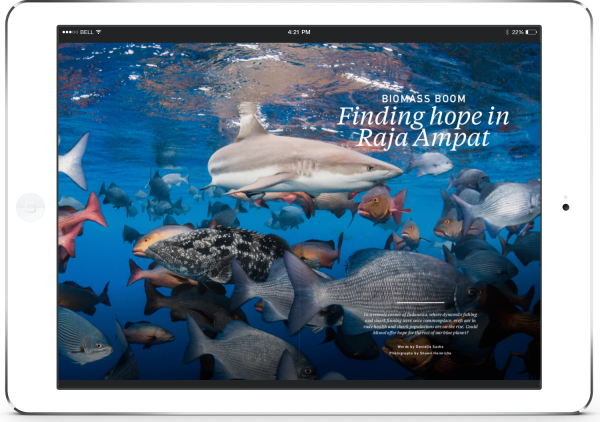 Explore the current issue
Beautiful photography. Captivating storytelling.
Take a look inside the latest issue of Oceanographic Magazine.
DIGITAL SUBSCRIPTIONS
Subscribe to the digital edition for just £20 a year, or enjoy it for free courtesy of Oceanographic's partnership with Marine Conservation Society. No cost, no catch.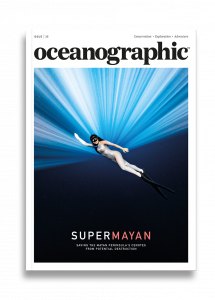 Sea stories
Beautiful ocean stories straight to your inbox.
Join our community.