Issue 24
Rainbows of mud

£

10
What's in this issue: Marvel at the weird and wonderful mudskipper, a truly fascinating fish  / Wonder at story of the first Indigenous-led marine sanctuary in the US / Feel the tension of searching for snakes on Snake Island / Appreciate the work of an underwater photographer on a shark tagging expedition / Revel in the conservation work being done on the Great Barrier Reef, and the intriguing role of sea cucumbers
subscribe today and never miss an issue
Shipping details
All orders shipped from the UK. Postage prices vary depending on shipping destination. Delivery times may be impacted by the global pandemic. EU customers may have to pay an additional Customs charge on deliveries after July 1st, 2021.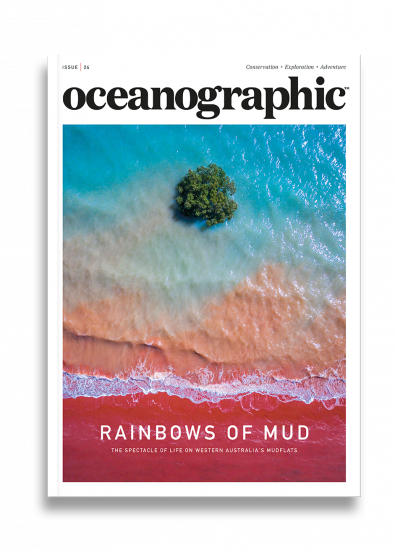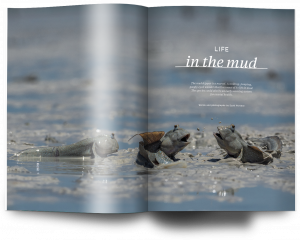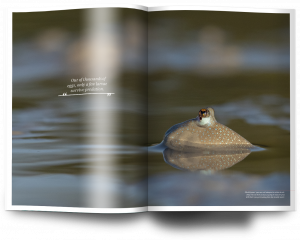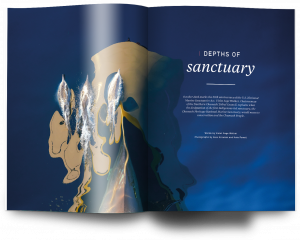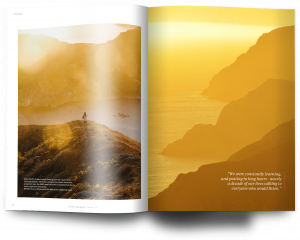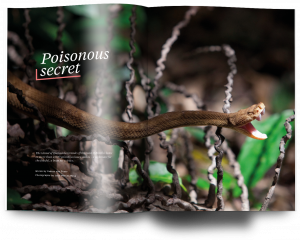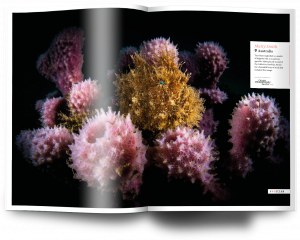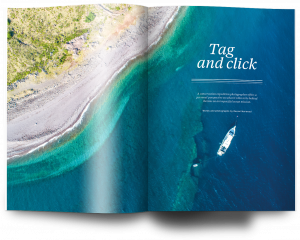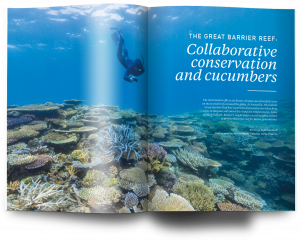 What's in ISSUE 24 /
RAINBOWS OF MUD

?
Life in the mud
Th
e mudskipper is a walking, jumping, googly- eyed wonder that lives most of its life in mud.
Th
e species could also be an early warning system for coastal health.
depths of sanctuary
October 23rd marks the 50th anniversary of the U.S. National Marine Sanctuaries Act. Violet Sage Walker, Chairwoman of the Northern Chumash Tribal Council, explains the signi
fi
cance of the
fi
rst Indigenous-led sanctuary.
Snake island 
Th
e island of Queimada Grande o
ff
the coast of Brazil is home to more than 2,000 poisonous lance snakes – a nightmare for the fearful, a boon for science.
tag and click
A conservation expedition photographer o
ff
ers a personal perspective on what it's like to be behind the lens on an impactful ocean mission.
conservation and cucumbers
In Australia, some unlikely helpers might hold crucial insights on how to protect the Great Barrier Reef from the e
ff
ects of climate change.
behind the lens (in association with sealegacy)
Each issue, we chat with one of the world's leading ocean photographers and showcase a selection of their work. In this edition, we meet 
underwater photographer André Musgrove
.
Columnists:
Big wave surf champion, environmentalist and social change advocate Dr Easkey Britton 

fi

nds out more about women's sur

fi

ng in Sri Lanka.

Marine biologist, photographer and writer, Dr Lou Luddington, meets up with scientists that are trying to 

fi

nd ways to protect Dominica's coral reefs from Stony Coral Tissue Loss Disease.

Environmentalist and Surfers Against Sewage CEO

Hugo Tagholm

looks at how, in a world of turmoil, our salvation ultimately lies in the big blue.