Issue 25
SUPERMAYAN

£

10
What's in this issue: Marvel at the beauty of the Mayan Peninsula's cenotes and understand why they need saving / Wonder at last nomads of the sea, the Bajau / Appreciate the conservation work being done on the remote island of Príncipe / Understand the impact of climate change on places like the breath-taking Labrador Sea  / Revel in scientific research being done into porbeagle sharks off the French coast
subscribe today and never miss an issue
Shipping details
All orders shipped from the UK. Postage prices vary depending on shipping destination. Delivery times may be impacted by the global pandemic. EU customers may have to pay an additional Customs charge on deliveries after July 1st, 2021.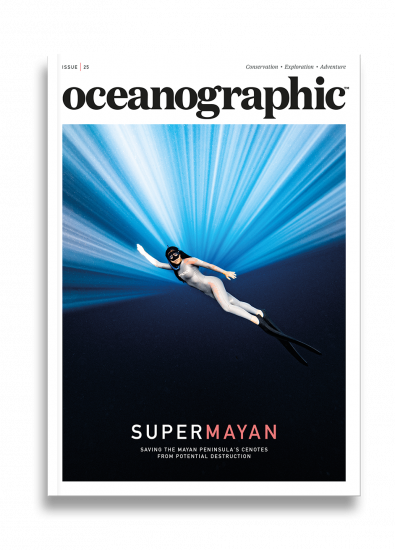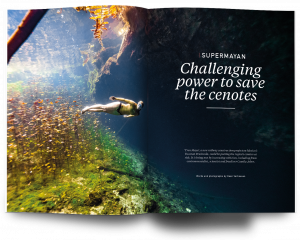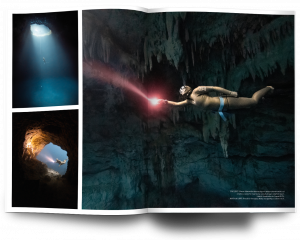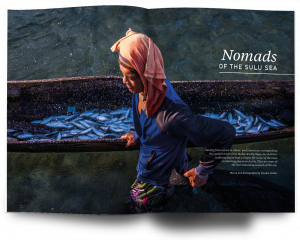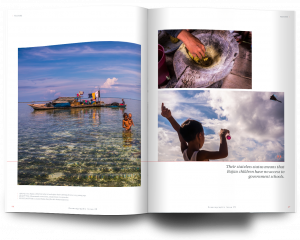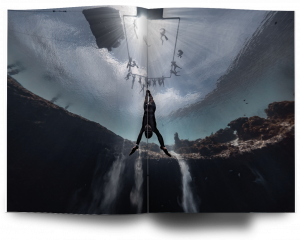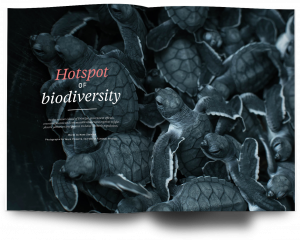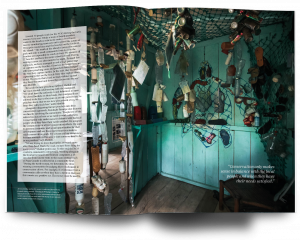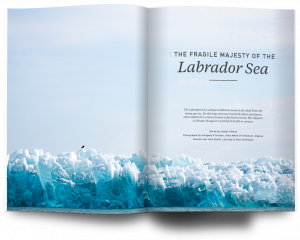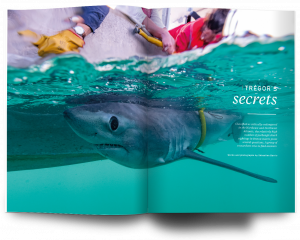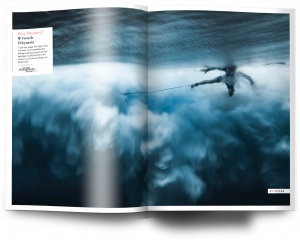 What's in ISSUE 25 /
SUPERMAYAN

?
SUPERMAYAN
'Tren Maya', a new railway construction project on Mexico's Yucatan Peninsula, is putting the region's cenotes at risk. But President Obrador's plan is met by increasing criticism – at the helm 
of the opposition is environmentalist, scientist and diver Camila Jaber
.
NOMADS OF THE SULU SEA
Moving from island to island, and sometimes settling along the coastal areas of the Malay Archipelago, the stateless seafaring Bajau lead a simple life in one of the most enchanting places on earth.
Th
ey are some of the last remaining nomads of the sea
.
HOTSPOT OF BIODIVERSITY 
On the remote island of Príncipe, government o
ffi
cials, conservationists and communities have come together to
fi
ght plastic pollution and protect its dense sea turtle populations
.
tHE FRAGILE MAJESTY OF THE LABRADOR SEA
Th
e Labrador Sea's unique conditions make it the ideal home many species. Yet the long- term survival of the plants and animals that inhabit the Labrador Sea is far from certain.
Th
e impacts of climate change are starting to be felt in earnest
.
TREGOR'S SECRETS
Classi
fi
ed as critically endangered in the Northeast and Northwest Atlantic, the high number of porbeagle shark sightings in Breton waters poses several questions. A group of researchers tries to
fi
nd answers
.
behind the lens (in association with sealegacy)
Each issue, we chat with one of the world's leading ocean photographers and showcase a selection of their work. In this edition, we meet freediver and 
underwater photographer Daan Verhoeven
.
Columnists:
Environmentalist and Surfers Against Sewage CEO Hugo Tagholm

travels to the Maldives to look at how to better support and invest in local leaders

.

Wildlife biologist and presenter Lizzie Daly explores the Bay of Biscay where one third of the world's cetacean species can be found.

Ocean advocate and founder of the charity Seaful, Cal Major, asks how we can inspire an appreciation of nature and the sea outside the ocean community

.