Misson Deep
Issue 27
In this issue: Dive deep into the depths of the Maldives on a scientific expedition using submarines to explore the unexplored / Learn about 'super corals' / Be buoyed by the work being done by local divers to protect the waters around Los Arcos / Understand the complexities around pods of dolphins sharing habitat / Celebrate the Congo creating its first three MPAs and what this landmark moment could mean for local fishers and countries beyond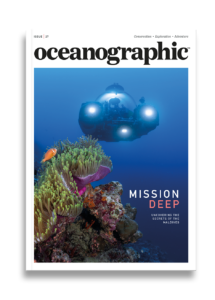 ***Please note, the standard edition of Issue 27 (pictured above) is SOLD OUT. The Limited Edition version (pictured below) is available to Ocean Hub subscribers only. Please scroll down for more information and how to sign up. Hub Subscriber already? You'll find this edition in your Oceanographic Rewards and Discounts tab on your dashboard.***
£10
Sold Out
*****Limited edition still in stock – see below*****
Although Issue 27 is now out of stock, there is a limited-edition alternative version still in stock. The alternative option (seen below) was produced for our Ocean Hub community. Members got to choose which cover they had delivered. All content within the magazine is the same across both editions, just the covers change. There are still copies of the limited run left, available via the Ocean Hub members shop.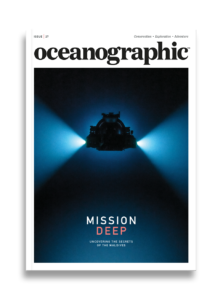 Join / login to Ocean Hub

about page
Rapt by the deep
Learning more about the elusive deep sea could help to conserve it. Underwater photographer Henley Spiers joins the Nekton Maldives Mission to help uncover the secrets of the deep.
SUPER CORALS
Despite sea temperatures rising faster in the Gulf of Eilat/Aqaba than the global average, its coral reefs exhibit remarkable resistance to global warming. Researchers are trying to find out why these 'super corals' exist.
FRIENDS OR FOES
In 2013, 52 of a 100-strong pod of Atlantic spotted dolphins left their home in the shallow waters of Little Bahama Bank off Grand Bahama Island and relocated to Bimini. Scientists are trying to establish why and whether this will happen again.
REASON FOR HOPE 
While Los Arcos on Mexico's Pacific coast is one of the country's most popular holiday destinations, the protection of this fascinating terrain has long been an afterthought. Local divers urge for long-term conservation efforts.
LONG JOURNEY
The Republic of the Congo recently announced the creation of the country's first ever MPAs. Together, the three new MPAs will protect 4,799km2 of ocean. A shining example for other countries?
BEHIND THE LENS (IN ASSOCIATION WITH SEALEGACY)
In a special edition of Behind the Lens, we take a look at a selection of some of the stunning finalist images from this year's Ocean Photographer of the Year awards, as chosen by our editor.
COLUMNISTS:
Marine biologist, photographer and writer, Dr Lou Luddington, writes about the significance of whale songs in Guadeloupe near the Cousteau Marine Reserve.

Ocean advocate and founder of the charity Seaful, Cal Major, shares a personal anecdote about why she needs to make time for the sea.
Magazines & books: All orders shipped from the UK. Postage prices vary depending on shipping destination. EU customers may have to pay an additional customs charge. Most international deliveries take 1-3 weeks. Want to avoid shipping? Explore our Digital Ocean Hub subscription. Any orders fulfilled by a third party are subject to that party's shipping T&C's.
A taste of what´s included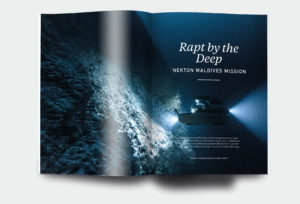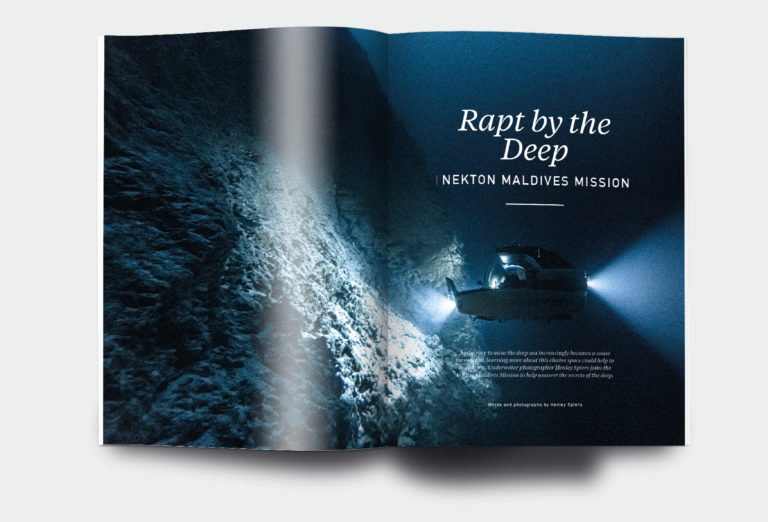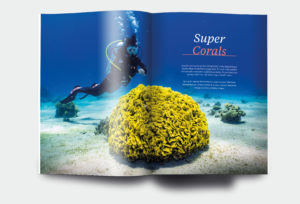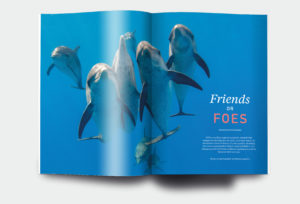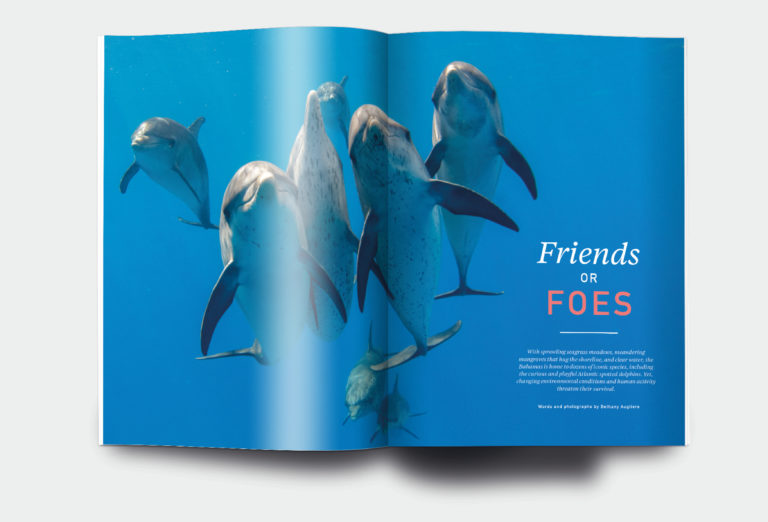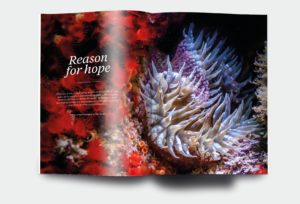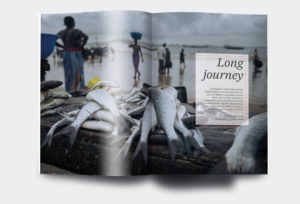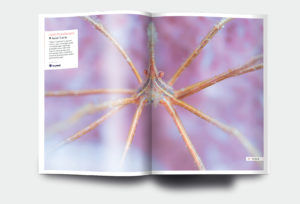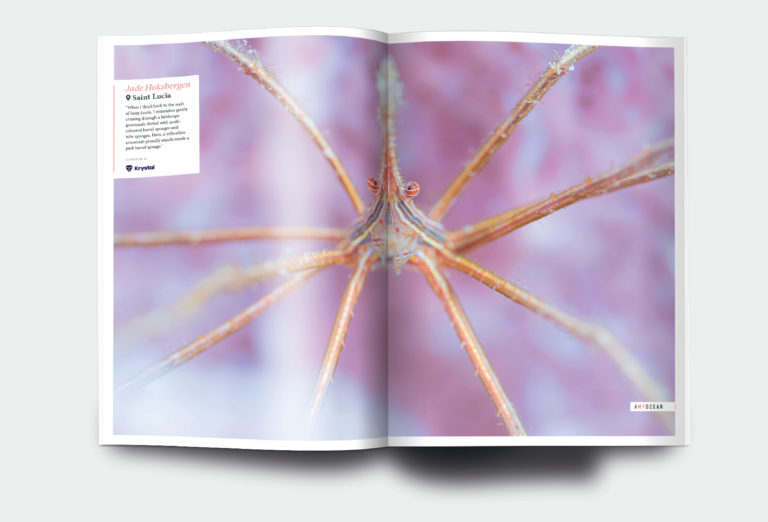 Learn more about the magazine
Oceanographic Magazine uses beautiful photography and captivating storytelling to transport both the wonder and plight of the ocean into people's homes. It is a magazine that aims to bring our blue planet to life, to connect and inspire.
About the ocean. For the ocean.
Read more

about magazine