Net losses
Issue 31
In this issue: Discover Portugal's connection with the sardine, the decimation of its stocks and what the future might hold / Learn about a new MPA being considered in Alor, Indonesia, and the traditional fishing techniques it might protect / Join adventurer Cal Major on an epic paddleboard around Scotland's wild coast / See how community conservation is helping to protect a colony of puffins / Decipher the motives behind a pod of orcas ramming sailboats off the Iberian Peninsula.
£10
Make this edition the first of a new subscription!
Ocean Hub is more than a magazine subscription. As well as each new magazine – starting with this one – you'll have digital access to EVERY edition of Oceanographic ever published, in addition to a range of other products, services and discounts exclusive to Hub members.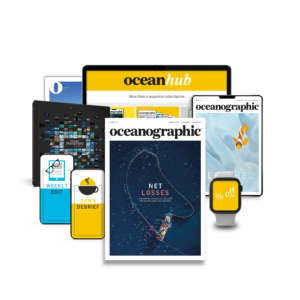 Find out more

about page
QUEEN OF THE SEA
After a decade of sardine fishing restrictions in Portugal, João Rodrigues embarks on a journey along the Portuguese coast to see whether sardine populations have recovered.
PROTECTING ALOR
A new Marine Protected Area might be the key to protecting age-old traditions in the remote Indonesian region of Alor.
WILD ISLANDS
Adventurer Cal Major stand-up paddleboarded 800 miles around Scotland's wild coast. Along the way, she made numerous discoveries.
MYRIAD THREAtS
Atlantic puffins are one of the world's most charismatic seabird species. But their survival is threatened by climate change, habitat loss and, for one colony, an invasive plant.
BANDITOS
Three years ago, orcas around the Iberian Peninsula started to ram sailing boats. Has this pod of orcas gone rogue? Scientists are trying to decipher the motives behind these incidents.
BEHIND THE LENS (IN ASSOCIATION WITH SEALEGACY)
Each issue, we chat with one of the world's leading ocean photographers and showcase a selection of their work. In this edition, we speak with award-winning underwater photographer Jake Wilton.
COLUMNISTS:
Investigative journalist and director of The Outlaw Ocean Project, Ian Urbina travels to Sealand, the only 'micronation' standing in open waters to this day.

Hugo Tagholm, former Surfers Against Sewage CEO and executive director and vice president of Oceana in the UK, outlines why we must continue to bring the ocean rebellion to beaches, streets, and capital cities worldwide.

Cal Major, ocean advocate and founder of the charity Seaful, sheds light on the significance of Blue Health programmes.
All orders shipped from the UK. Postage prices vary depending on shipping destination. EU customers may have to pay an additional customs charge. Please note that non-UK delivery times vary. While most international deliveries take 1-2 weeks, in the most extreme cases we have seen (though very rare) delays of 8 weeks+. If you would like to avoid the times and costs associated with shipping you may wish to explore our Digital Ocean Hub subscription.
A taste of what´s included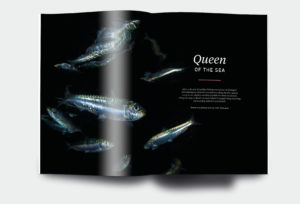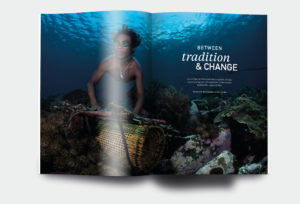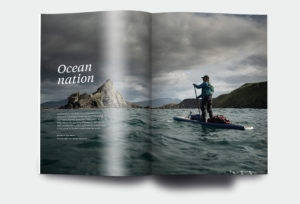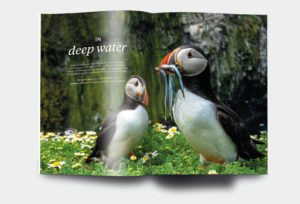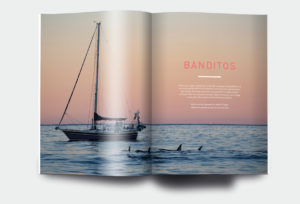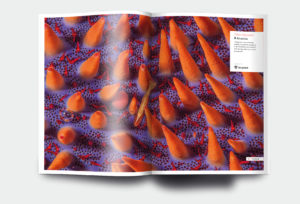 Learn more about the magazine
Oceanographic Magazine uses beautiful photography and captivating storytelling to transport both the wonder and plight of the ocean into people's homes. It is a magazine that aims to bring our blue planet to life, to connect and inspire.
About the ocean. For the ocean.
Read more

about magazine