End of the line
Issue 18
Join the team at Thresher Shark Indonesia as they fight back against the fin trade / Ponder the mystery of sea lion and fur seal population declines in the remote Kuril Islands / Be inspired by the community of volunteers hoping to return native oysters to a loch in Scotland / Marvel at the success of the Tubbataha Marine Protected Area / Revel in the beauty and wonder of those bountiful places where land meets sea: estuaries
£10
SAVING THRESHERS
Shark fin traders are corrupting small communities across Indonesia. For the people of Alor, the insidious practice contrasts starkly with a heritage of deep ocean connection. What does the future hold?
mystery in the kurils
On a volcanic speck of land in the Sea of Okhotsk, Steller sea lions and fur seals reign. However, their numbers have been in decline since the 1950s. After decades of research, experts still aren't sure why.
the oysters of loch craignish
The UK's first community-led native oyster restoration project is up and running in Loch Craignish, Argyll, Scotland. After an encouraging start, what does the future hold for the programme?
revered reefs
The Tubbataha Reefs Natural Park is the
pride and joy of the Philippines, a remote haven saved from the brink of destruction. It is a story of conservation action, grass roots pride, and effective and long-lasting ocean governance.
stories from a fertile realm
In the great circle of life, estuaries represent the point at which the circle closes, where land meets sea and this planet's interconnectedness completes. Fertile realms bursting with life.
behind the lens (in association with sealegacy)
Each issue, we chat with one of the world's leading ocean photographers and showcase a selection of their work. In this edition, we meet Ocean Photographer of the Year 2020, Nadia Aly.
Columnists:
Big wave surf champion, environmentalist and social change advocate Dr Easkey Britton shares an excerpt from her book "50 Things to do by the Sea".

Marine biologist, photographer and writer, Dr Lou Luddington, writes about an encounter with short-finned pilot whales in the Canary Islands, while aboard her boat, Noctiluca.
Magazines & books: All orders shipped from the UK. Postage prices vary depending on shipping destination. EU customers may have to pay an additional customs charge. Most international deliveries take 1-3 weeks. Want to avoid shipping? Explore our Digital Ocean Hub subscription. Any orders fulfilled by a third party are subject to that party's shipping T&C's.
A taste of what´s included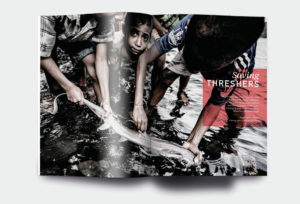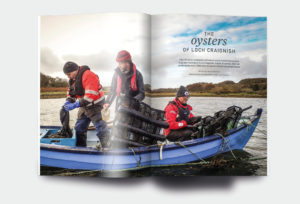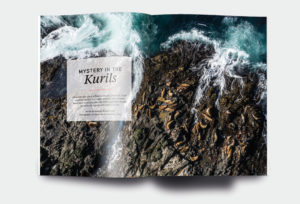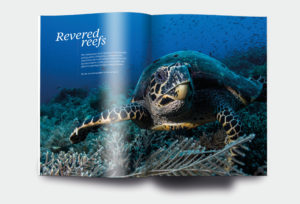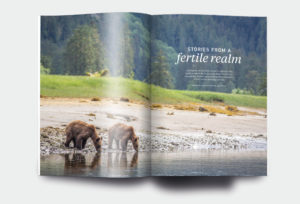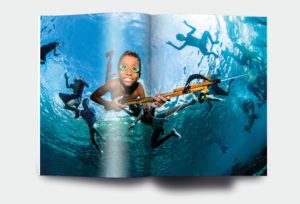 Learn more about the magazine
Oceanographic Magazine uses beautiful photography and captivating storytelling to transport both the wonder and plight of the ocean into people's homes. It is a magazine that aims to bring our blue planet to life, to connect and inspire.
About the ocean. For the ocean.
Read more

about magazine