Born to ice
Issue 14
Learn more about 'saiko', an illegal practice that puts Ghanaian fishermen under pressure / Meet the mangrove police of Madagascar / Experience the importance of seagrass in the Maldives / Explore the manta ray nursery of South Florida / Discover the twilight zone that is home to some of the ocean's weirdest and least understood creatures
£10
GHANAIAN SAIKO
An ecological disaster is unfolding off the coast of Ghana. Under the cover of darkness and out at sea, trawlermen trade tonnes of iced fish with local fishers unable to source catches of their own in Ghana's plundered waters. This illegal practice is known locally as 'saiko'.
MANGROVE POLICE
Decades of deforestation to make way for agriculture, aquaculture and mining has left Madagascar's coastlines, communities and wildlife vulnerable to climate change and biodiversity loss. However, some local volunteer initiatives are looking to restore the balance.
ODE TO SEAGRASS
Seagrass is considered unsightly by many resorts in the Maldives and is often removed. By revealing the importance of seagrass beds for local marine life, global carbon capture and tourism revenue, a new campaign is helping to reverse the destructive practice.
URBAN NURSERY
Beneath the shadows of South Florida's high-rise coastal condos lies something unexpected: a manta ray nursery. With no formal population studies having been undertaken, one young biologist has taken it upon herself to discover more.
tWIlIGHT ZONE
The mesopelagic zone is home to some of the ocean's weirdest and least understood creatures. It is also home to some of its most abundant. In light of dwindling stocks higher up in the water column, understanding life in the twilight zone is perhaps now more important than ever before.
behind the lens (in association with sealegacy)
Each issue, we chat with one of the world's leading ocean photographers and showcase a selection of their work. In this edition, we speak with International Hall of Fame inductee and SeaLegacy co-founder, Paul Nicklen.
Columnists:
Big wave surf champion, environmentalist and social change advocate Dr Easkey Britton discusses the impact that interaction with the ocean can have on both physical and mental wellbeing, particularly through surf therapy.

What is the true cost of squid? The Outlaw Ocean Project reveals a harrowing story of a giant fleet, ghost ships and death in the Sea of Japan as Chinese and North Korean fishermen chase their share of the calamari market.
Magazines & books: All orders shipped from the UK. Postage prices vary depending on shipping destination. EU customers may have to pay an additional customs charge. Most international deliveries take 1-3 weeks. Want to avoid shipping? Explore our Digital Ocean Hub subscription. Any orders fulfilled by a third party are subject to that party's shipping T&C's.
A taste of what´s included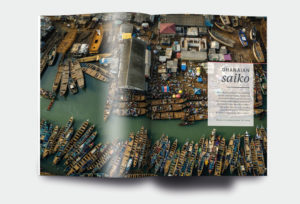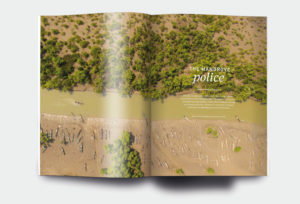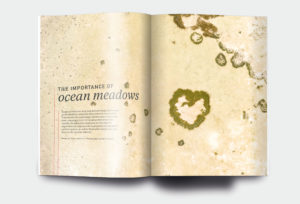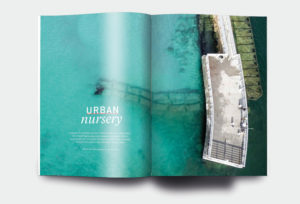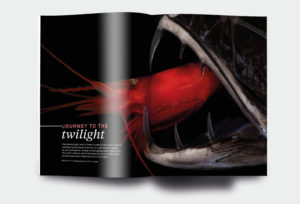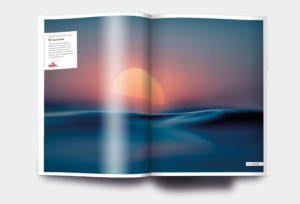 Learn more about the magazine
Oceanographic Magazine uses beautiful photography and captivating storytelling to transport both the wonder and plight of the ocean into people's homes. It is a magazine that aims to bring our blue planet to life, to connect and inspire.
About the ocean. For the ocean.
Read more

about magazine