Dawn days
Issue 19
Experience the mental health benefits and sense of aliveness of the pre-dawn blue hour / Dive into the bountiful waters of Cabo Pulmo, one of the ocean's great conservation success stories / Marvel at the work being done by conservationists in California, working to save sea snails / Wonder at the process of sowing seagrass meadows / Understand the importance of blue carbon in fighting the climate crisis
£10
DAWN DAYS
Dawn Days started as a way for photographer Mike Guest to alleviate pandemic-driven fears and worsening mental health. It has quickly turned into a concept that shares a simple message; nature has the power to heal.
sATELLITE OF OCEAN HOPE
The small coastal town of Cabo Pulmo in Mexico has a big conservation reputation, an abundant underwater haven returned from the brink. How was such success achieved?
FIRE, MUD AND ABALONE
As California continues to be subjected to catastrophic climate change-induced weather events, many species are in need of help – including marine snails.
sOWING SEA MEADOWS
An EU-funded project seeking to sow new seagrass beds in the UK has undertaken its first large scale planting event. What is the process behind sowing an underwater meadow? Why are the restoration of these habitats so important?
BLUE CARBON
The twin crises of global heating and biodiversity loss are an existential threat to humanity. The protection and restoration of ocean ecosystems are an essential part of the solution, says Steve Trent, director and founder of the Environmental Justice Foundation.
behind the lens (in association with sealegacy)
Each issue, we chat with one of the world's leading ocean photographers and showcase a selection of their work. In this edition, we meet award- winning photographer, conservationist and economist, Francis Pérez.
Columnists:
Big wave surf champion, environmentalist and social change advocate Dr Easkey Britton 

talks about ocean literacy and interaction in a post- pandemic world.

Freediver and founder of I AM WATER, Hanli Prinsloo, talks about committing to causes close to your heart, especially when faced with a seemingly overwhelming amount of causes in need of support.

Environmentalist and Surfers Against Sewage CEO Hugo Tagholm discusses ocean leadership, specifically the importance of diversity and specialisms. 
Magazines & books: All orders shipped from the UK. Postage prices vary depending on shipping destination. EU customers may have to pay an additional customs charge. Most international deliveries take 1-3 weeks. Want to avoid shipping? Explore our Digital Ocean Hub subscription. Any orders fulfilled by a third party are subject to that party's shipping T&C's.
A taste of what´s included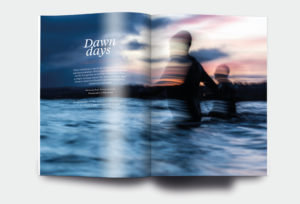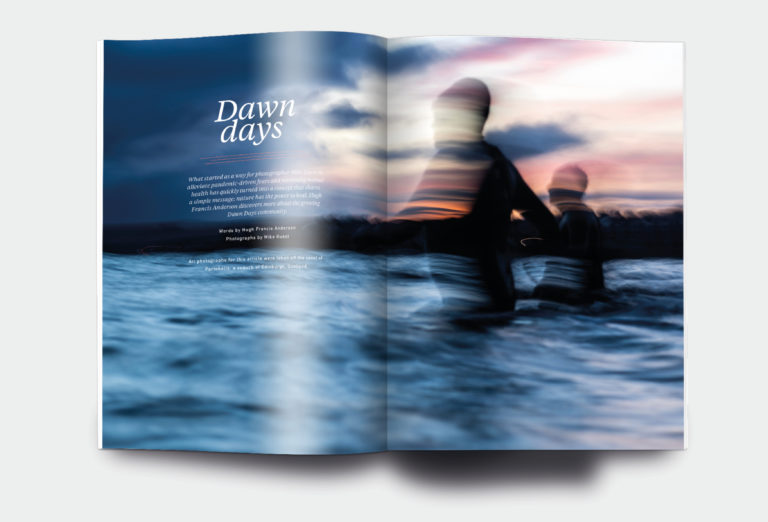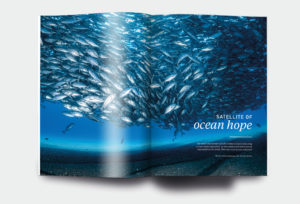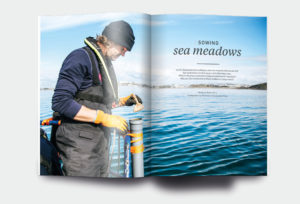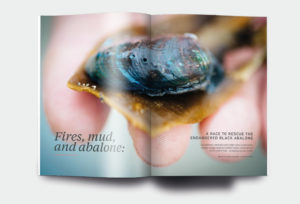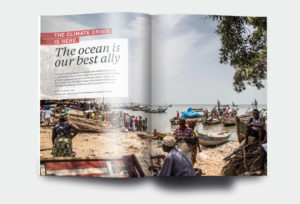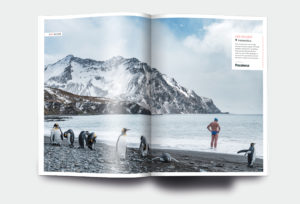 Learn more about the magazine
Oceanographic Magazine uses beautiful photography and captivating storytelling to transport both the wonder and plight of the ocean into people's homes. It is a magazine that aims to bring our blue planet to life, to connect and inspire.
About the ocean. For the ocean.
Read more

about magazine