This is Hvaldimir
Issue 13
Meet

Hvaldimir, a tame beluga whale that appeared in Norwegian waters wearing a harness /

Learn

more about the carbon sink of Guyana /

Freedive

the cold waters of the Great Lakes in winter /

Find

out

more about the elusive spirit bears of British Columbia /

Explore

what impacts a wall, proposed by the US government, could have on the people and wildlife reliant on the Rio Grande
£10
this is hvaldimir
On a day like any other, a tame beluga whale appeared in Norwegian waters wearing a harness. While the mystery of his origins has faded from public interest, the heated debate of what to do with him continues. But what is best for Hvaldimir?
deepwater guyana
The South American country of Guyana is a carbon sink. However, since the discovery of oil offshore, the World Bank has been funding the creation of a new gas and oil sector. What impact will this have on its citizens?
lessons from under the ice
For some, the prospect of diving the cold waters of the Great Lakes in winter on a single breath might not be very alluring. For others, this ice-topped wonderland is a sanctuary for meditation and exploration.
into the mist
The elusive spirit bears of British Columbia are one of Canada's most treasured subspecies. But with extreme and persistent declines in returning salmon populations, how long will the bears be able to survive?
the river and the wall
It was in 2015 when the President of the United States first revealed plans to build a southern border wall. Now the wheels are in motion. What impacts could a wall have on the people and wildlife reliant on the Rio Grande?
behind the lens (in association with sealegacy)
Each issue, we chat with one of the world's leading ocean photographers and showcase a selection of their work. In this edition, we meet with Emmy Award-winning cinematographer and SeaLegacy co-founder, Shawn Heinrichs.
Columnists:
Big wave surf champion, environmentalist and social change advocate Dr Easkey Britton writes about the interconnectedness of ocean and human health and how this link needs to be celebrated.

Freediver and founder of I AM WATER, Hanli Prinsloo, shares an extraordinary experience of diving with dolphins, a species with echolocation capabilities, while pregnant with her first daughter.

Peter Knights, founder and CEO of WildAid, an international wildlife conservation organisation, highlights the issues surrounding the wildlife trade in light of the COVID-19 pandemic.
Magazines & books: All orders shipped from the UK. Postage prices vary depending on shipping destination. EU customers may have to pay an additional customs charge. Most international deliveries take 1-3 weeks. Want to avoid shipping? Explore our Digital Ocean Hub subscription. Any orders fulfilled by a third party are subject to that party's shipping T&C's.
A taste of what´s included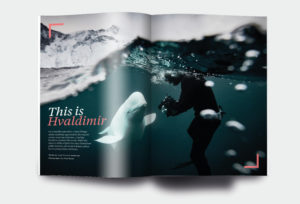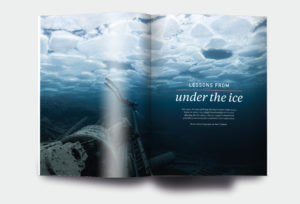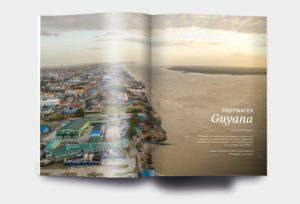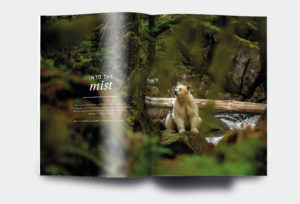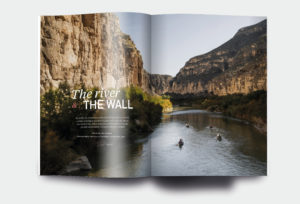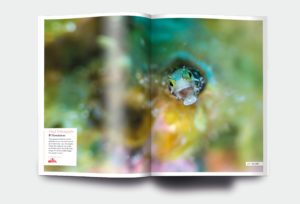 Learn more about the magazine
Oceanographic Magazine uses beautiful photography and captivating storytelling to transport both the wonder and plight of the ocean into people's homes. It is a magazine that aims to bring our blue planet to life, to connect and inspire.
About the ocean. For the ocean.
Read more

about magazine