Shop window
current issue
Back Issues
Enjoy so much more from Oceanographic Magazine by becoming a subscriber.
A range of subscription options are available.
Ocean Hub. More than a magazine subscription.
As well as the delivery of all new editions, members unlock access to exclusive products, services and discounts, as well as EVERY digital back issue we have published.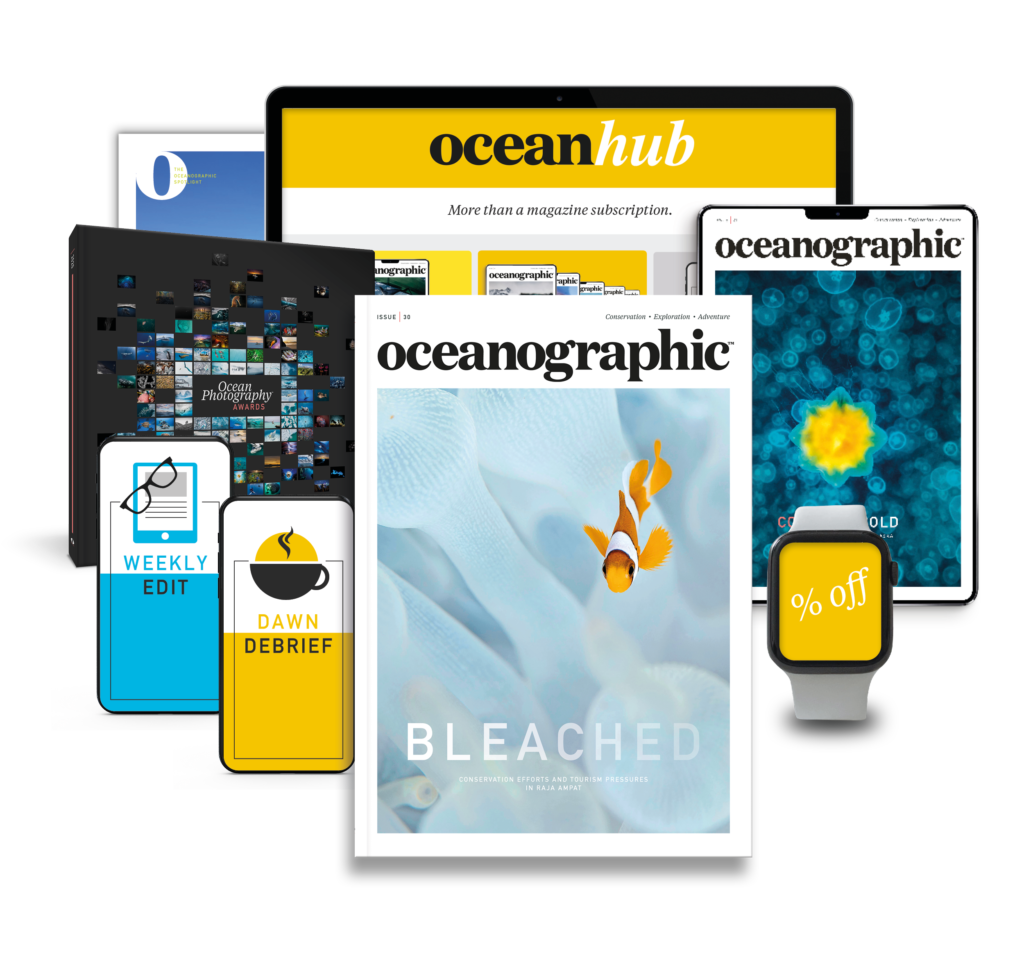 News from around our blue planet
We donate 20% of our profits to ocean conservation, supporting the amazing work being done by our partner charities. It is a promise we are proud of.
Sea stories
Beautiful ocean stories straight to your inbox.
Join our community.