Conservation
Ocean Conservation Photographer of the Year 2021
Words by
Oceanographic staff
Words by
Oceanographic staff
Awarded to the photographer who most powerfully communicates any of the many perils facing the ocean today, or stories of hope and recovery. This could focus on a particular species, a wider ecosystem or human endeavour in finding solutions to the problems we face.
WINNER: Kerim Sabuncuoglu, Bodrum, Turkey 
A dead moray eel on an abandoned fishing line. Having bitten on to a sharp hook at the end of a ghost fishing line, the eel entangled itself further as it tried to wriggle free. "Every spin slowly suffocated the poor animal until it couldn't breathe anymore," says photographer Kerim Sabuncuoglu. "This photograph shows a silent scream."
SECOND PLACE: Galice Hoarau, Saltstraumen, Norway
The gull and the ghost fishing line. "Saltstraumen is a narrow channel with one of the strongest tidal currents in the world," says photographer Galice Hoarau. "It is also a biodiversity hotspot and a marine protected area, but fishing is allowed and the dive sites are littered with fishing lines. These lines are deadly traps for wildlife, especially seabirds."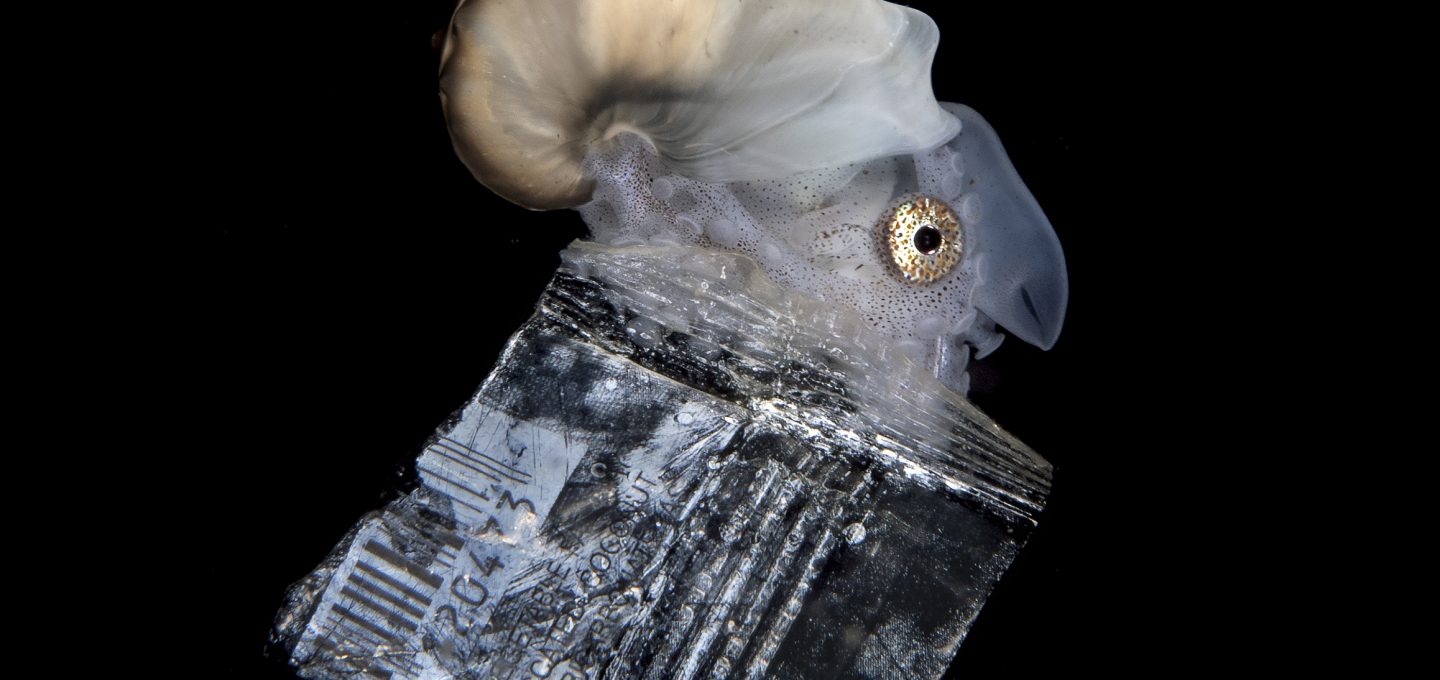 THIRD PLACE: Steve Kovacs, Anilao, Philippines
A female paper nautilus drifts along on a piece of trash. "During a trip to Anilao, Philippines we did blackwater drift dives every night over deep water.  Occasionally we came across female paper nautilus, Argonauta species, and often they were seen riding along on Jellyfish. This is likely for protection as well as to, possibly, conserve energy.  I was quite surprised to see this particular female drifting along while holding onto a piece of trash."
To see all this year's conservation photograph, visit www.oceanphotographyawards.com. 
Sea stories
Beautiful ocean stories straight to your inbox.
Join our community.