Adventure
Pole of inaccessibility
Professional adventurers, Hugo and Ross Turner, embarked on a six-week, emission-free sailing expedition to the Atlantic Pole of Inaccessibility this summer to support the long-term clean-up of our oceans and to promote the use of hydrogen technology in sailing.
Photographs by
Hugo and Ross Turner
There are 5.25 trillion pieces of plastic debris in the ocean. Of that mass, 269,000 tonnes float on the surface, while some four billion plastic microfibres per square kilometre litter the deep sea. Each year, the ocean becomes a magnet for plastic, with some ten million tonnes finding its way into the ocean – a lego brick could survive in the ocean for as many as 1,300 years. Climate changes are now inevitable and irreversible but if we can reach Net Zero by 2050, we can still avoid some of the most devastating effects of global warming, including slowing the heating and reducing the acidity the oceans.
Professor Richard Thompson OBE, head of the International Marine Litter Research Unit at the University of Plymouth, said: "While there is global consensus behind the need for action, we urgently need to stem the flow of plastics from land to sea. Understanding the quantities and types of litter already at sea is of key importance, and satellite technology presents a real opportunity to highlight where larger items exist."
On June 18, 2022, Hugo and Ross, better known as the Turner Twins, set off on a six week, 100% emission-free sailing expedition to the Atlantic Pole of Inaccessibility where they wanted to complete their Atlantic Plastic Survey to help build a long-term clean up strategy for marine plastic pollution. A Pole of Inaccessibility (POI) is defined as being the geographic location furthest from a coast – often featureless, hostile, and nearly always remote. Hugo and Ross have already reached four of the Poles (Australian, North American, South America, and Iberia), with just five to go (Atlantic, Greenland, Madagascar, Eurasia and point Nemo). They have their sights on reaching all nine.
From start to finish, the trip was 100% emission free, using hydrogen to power everything they need at each step of the journey, from the 40ft yacht's electric engine to charging the electronics they need to communicate back to land and film the expedition.
Hugo explained: "We spent two months refitting and rebuilding the yacht, taking out the diesel engine and replacing it with an electric motor with 11kWh of battery capacity. We put a new eco antifoul on the hull called Finsulate to test this more environmentally friendly technology and we utilised some rope made from recycled plastic bottles. I think this was the most fascinating yet stressful part of the project."
Ross said: "During our crossing of the Bay of Biscay we did a plastic survey for Plymouth University's International litter research unit which was to identify macro plastic and log its position and detail the type of plastic. This was to help calibrate the Sentinel 2 satellite from the European Space Agency in order to better understand the types of plastic in the ocean. We noted regular large pieces of plastic throughout our crossing which if you were to extrapolate this out to the whole Bay of Biscay, then you quickly realise how much plastic there is."
After starting their journey, however, the twins quickly noticed that their journey wouldn't go as planned. Unfortunately, on this occasion, the Atlantic Point of Inaccessibility really was inaccessible. After making it to A Coruña, in the northwest of Spain, the pair had to turn around. In their desire to sail emission-free (only using an electric engine for getting in and out of ports with just ten miles capacity) unfavourable weather meant they were unable to reach the POI.
"When we arrived in Brest, we were already battling the weather and the systems in the Bay of Biscay and it certainly made decision making difficult when we got to Northern Spain. We were planning all kinds of scenarios and options to get out to the Azores and Madeira but none of them worked, especially when you took into account the start of the UK tour. The main issue was that if there's no wind we don't have enough distance on the battery power to safely get to where we want to go, 15 miles isn't very far. The other issue was that we wanted to avoid the rougher seas so we could conduct a plastic survey for Plymouth University. If we had strong winds and high seas, we would be concentrating on sailing the boat and that would be it," Hugo explained.
The reality of the trip is that 'maybe the marine industry isn't ready to go electric yet', as Ross pointed out: "We tried, but the reality is it's just not doable yet. If we had a hydrogen fuel cell on board, it would have given us more range to get through weather systems. The reality of going electric for a yacht is, in our opinion, some way off being practical. Motor sailors might motor 50 or 100 miles with their engine on in order to get somewhere – either in too much wind or too little. With 15 miles give or take it becomes a safety concern especially in strong tidal areas. The amount of batteries required to get more than 100 miles of range becomes hugely expensive and the weight of the batteries also becomes something you have to think about. Ultimately, you have to sail with a different mindset when sailing with an electric motor but for the usual sailor who wants an easy cruise along a coast or across the channel, they will need more range and more power. We've been testing a hydrogen fuel cell on board so that has extended our range but only to circa 30 miles, which is still limiting when you think you're only doing three knots."
Hugo added: "We're still very much reliant on diesel engines because of their performance and capabilities. Until some greener alternative is found which matches the performance of a diesel or combustion engine, we're not going to move very quickly into the green space. Hydrogen fuel cells have huge potential and to give you a sense of how efficient hydrogen is: We can get about eight hours of motoring using 100 grammes of hydrogen."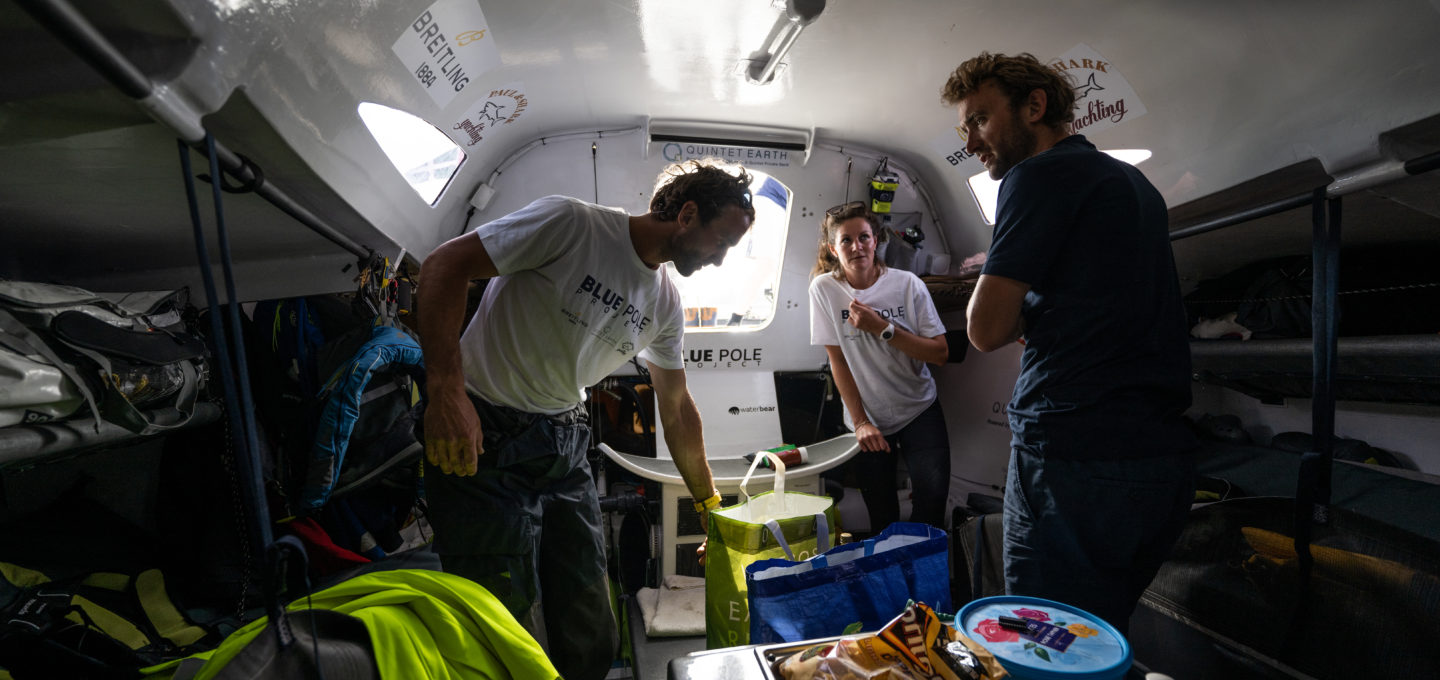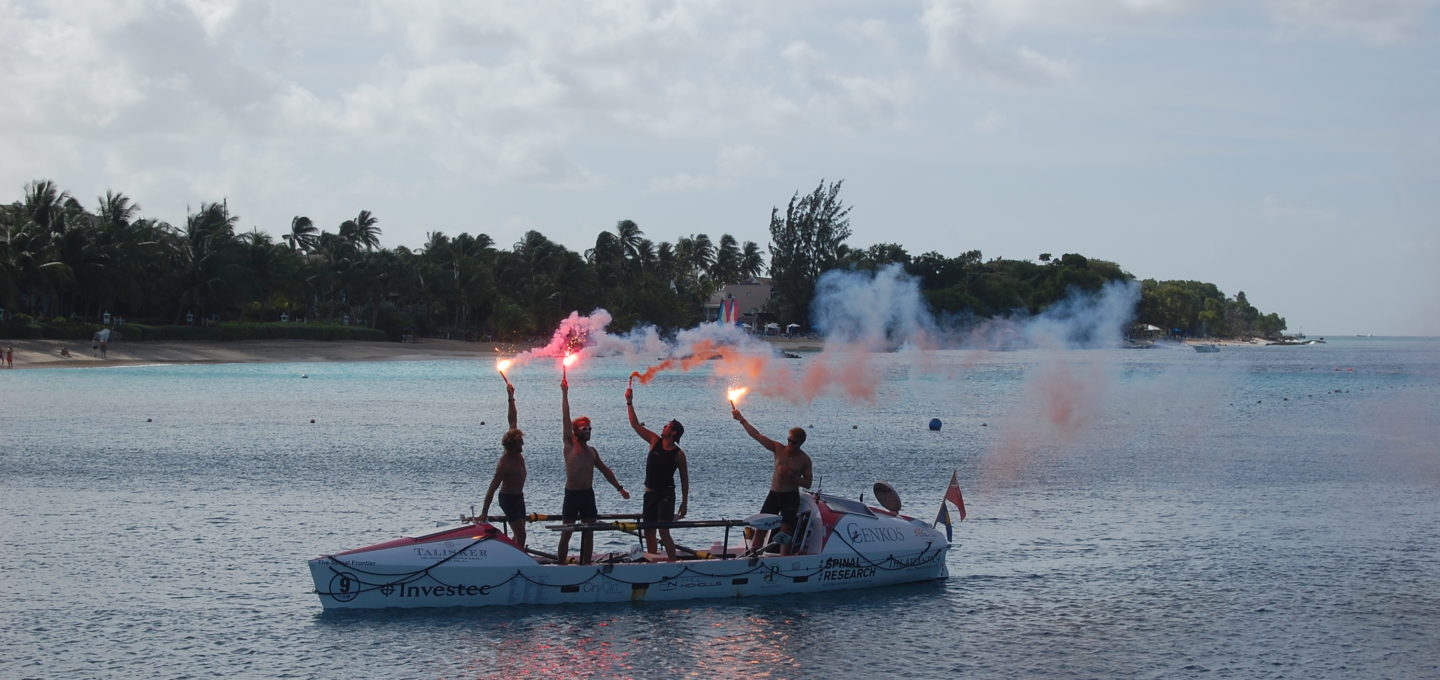 Upon their return to the UK, the duo embarked on a 100% emission-free sailing tour of ten major coastal cities in the UK, to promote the use of hydrogen technology in the sailing industry, to take action and raise awareness of the health of the oceans and planet. "The aim of this tour is to promote these new greener technologies that we're putting on the yacht and to ultimately test them too. The hope is that this tour can really inspire the marine industry to adopt them and think differently about what technologies they can use which might reduce the impact we have on our oceans and coastline," added Ross.
Photographs by
Hugo and Ross Turner
Shop window
current issue
Back Issues
Enjoy so much more from Oceanographic Magazine by becoming a subscriber.
A range of subscription options are available.
Sea stories
Beautiful ocean stories straight to your inbox.
Join our community.