Conservation
Murky waters
Words by
Constant Momballa Mbun
Photographs by
Longshot Productions
Words by
Constant Momballa Mbun
"I was horrified by the number of dead sharks I found being landed and traded."
Artisanal fishers in the Republic of Congo are increasingly turning to shark fishing because of increased scarcity of other stocks, which are being overfished by industrial fisheries. With just 169km of shoreline, the Congo Exclusive Economic Zone has to cope with an active fleet of more than 110 industrial vessels and close to 700 artisanal boats. TRAFFIC research officer Constant Momballa Mbun has co-authored a study that concluded that urgent legislative and management improvements are needed to prevent a collapse of shark fishing and protect local livelihoods. In this interview, Constant shares his insight. 
Oceanographic Magazine (OM): When did you first connect with the nature?
Constant Momballa Mbun (CMM): My childhood connection in the late 1970s with nature and wildlife was paradoxical in the remote village of Wum in the North West Region of Cameroon where wildlife (especially monkeys, rodents, and birds) was a serious threat to distant farms in the fertile forest, but also hunted for bushmeat by the local community. In those days, most hunters used artisanal traps made with natural forest resources such as lianas and sticks. Later, through work supported by the Swiss Association for International Cooperation (HELVETAS) I was introduced to many aspects of nature conservation and participatory management of natural resources and natural landscapes of value such as watersheds and community forests.
OM: How did you come to be in this line of work with TRAFFIC?
CMM: Studying and monitoring wildlife trade that affect Africa's wild species and ecosystems is the focus of the TRAFFIC-implemented ReTTA project I work on. Therefore, my core activity is to monitor trends, watch out for new threats and engage research and government stakeholders to better understand trends and check trade threats to Africa's wildlife and ecosystems. In 2017, in my scoping studies on different species that are illegally and/or unsustainably traded to Asia, I came across information suggesting that onboard shark finning was being practiced in the Congo clandestinely by Chinese trawlers. This was a red flag that called for immediate action, even though sharks and rays were not priority species for our work in the subregion. When I did a brief scoping study and presented the scale of the trade in Pointe-Noire, the need for a rapid shark assessment study was evident to both my project lead and office director, who not only authorised the study, but actually encouraged and facilitated the study.
OM: Why do you find monitoring and assessing the realities of the illegal wildlife trade particularly interesting?
CMM: This work we do in TRAFFIC is particularly interesting because it always has a sense of urgency and importance against the threats to the most vulnerable species and ecosystems in the Congo Basin. The challenges are so huge. I have the impression every action that is not taken could have dire consequences. It really leaves me with a feeling of usefulness that I have hardly ever felt got any other work.
OM: What was the turning point of intensified shark fishing off the Republic of Congo?
CMM: Shark fishing intensified in the 1980s off Congo with the arrival of the Chinese offshore petroleum platform and other infrastructure construction workers. This created a demand for shark fins that enticed migrant artisanal fishermen and industrial vessels to target sharks for their fins to Asia and their meat as salted fish for the local and national markets. The situation deteriorated after the 1994 devaluation of the Central African franc (CFA), culminating in 2001 when the massive slaughter of sharks is said to have resulted in public outcry prompting the government to ban shark fishing in the Congolese waters. The short ban lasted 14 months following negotiations by affected artisanal fisheries and the government's plan to use catch data to carry out a shark inventory towards developing a National Plan of Action for the Conservation and Management of Sharks (NPOA-Sharks). Since the ban was uplifted in 2002, targeted shark fishing by migrant artisanal fishers has gone unabated.
OM: How do industrial trawlers impact the small-scale fishers?
CMM: Industrial trawlers negatively impact the small-scale fishers in two main ways. Small scale fishers complain that their encounters with industrial trawlers are risky as they have lost their cast nets and fishing gears dragged in or destroyed by the trawlers. Furthermore, the dire effect of industrial fishing is from the competition in the coastal waters for the same fish stocks, such as sardinellas, resulting in reduced catches per unit effort. Currently there are about 110 active industrial vessels in the Congo's EEZ whose carrying capacity is estimated at 30 vessels. It is also worth noting that this effect is different for the two categories of artisanal fishers. The larger motorised artisanal boats (the Popo boats) are able to compensate for the competition in the coastal waters by going further into the sea and staying out for more days. Meanwhile the smaller non-motorised canoes (the Vili boats) bear the brunt of the overcrowding in the coastal waters. This is blamed as a major reason obliging artisanal fishers to turn to targeted shark fishing, from which the industrial trawlers are banned.
OM: How do the petroleum platforms impact small-scale fishers?
CMM: Petroleum platforms occupy approximately 1,400 km² of the continental waters and have reduced the coastal waters open to small-scale fishers by about two-thirds, as fishing is prohibited around these platforms. This restriction from areas that would be otherwise targeted by artisanal fishers pushes them to go further into the ocean to fish or to crowd in on the reduced available fishing zones.
OM: Why does Republic of Congo have a much high ratio of trawlers to coastline than neighbouring countries?
CMM: Firstly, the Congo has a relatively short coastline of 169km compared to its more endowed neighbours. Gabon lies to the north with a coastline of 885km and Angola to the south with a coastline of 1,650 km. Secondly, the authorisation of higher trawlers per coastline length and EEZ size as compared to neighbouring countries seems to be a political and economic choice by the Congolese authorities. The trawlers come with increased revenues to the government coffers, investment in major infrastructural projects and increased fish protein supply for national consumption. For instance, according to the ACPFish II Programme, two Chinese industrial fishing companies invested about USD $19.35 million between 2000 and 2006 in industrial fishing infrastructure in the country to operate 19 trawlers. This is approximately two times the total investment by the government in the sector during the 11-year period from 2000 to 2010, which stood at approximately USD $9.75 million. The revenues from the authorisation of industrial vessels was actively and progressively factored into the investment programme with the government seeing it rise from 20 to 75 trawlers during this same period and having an annual revenue from industrial fishing permits going from USD $290,000 in 2006 to USD $387,000 in 2010.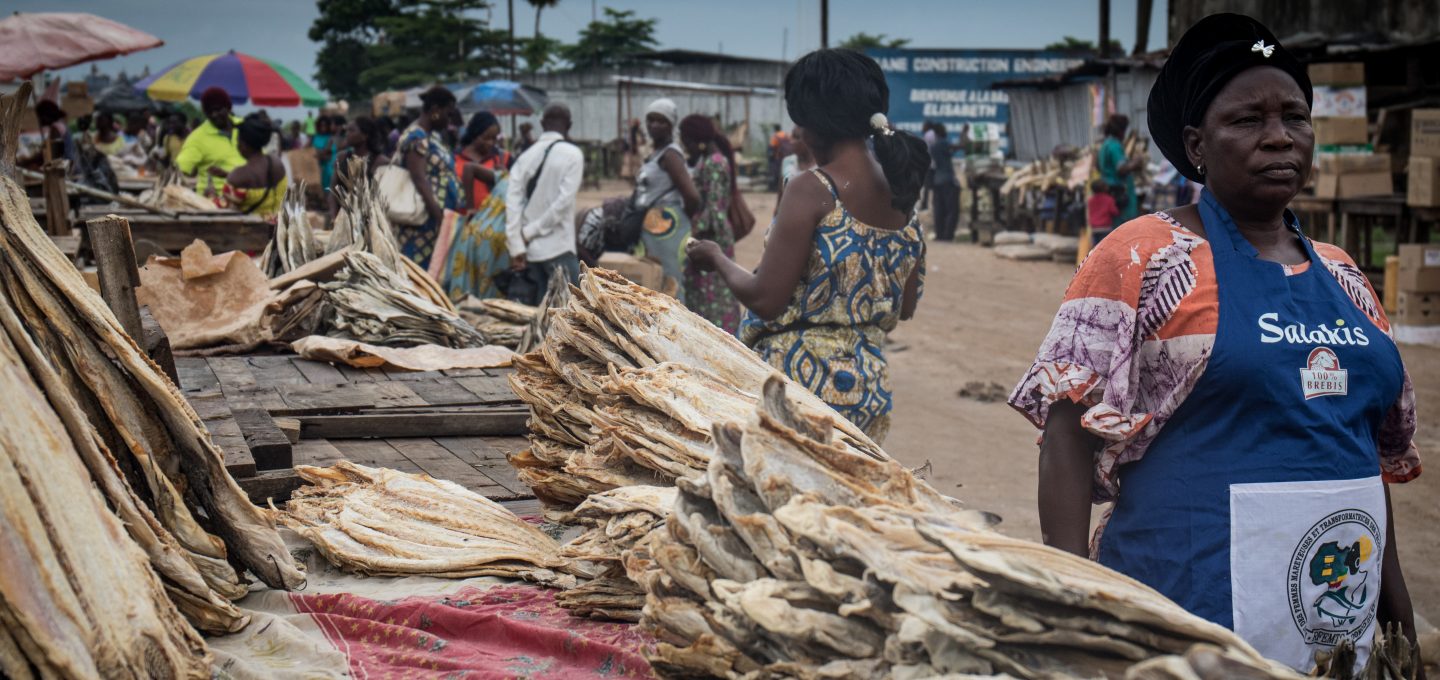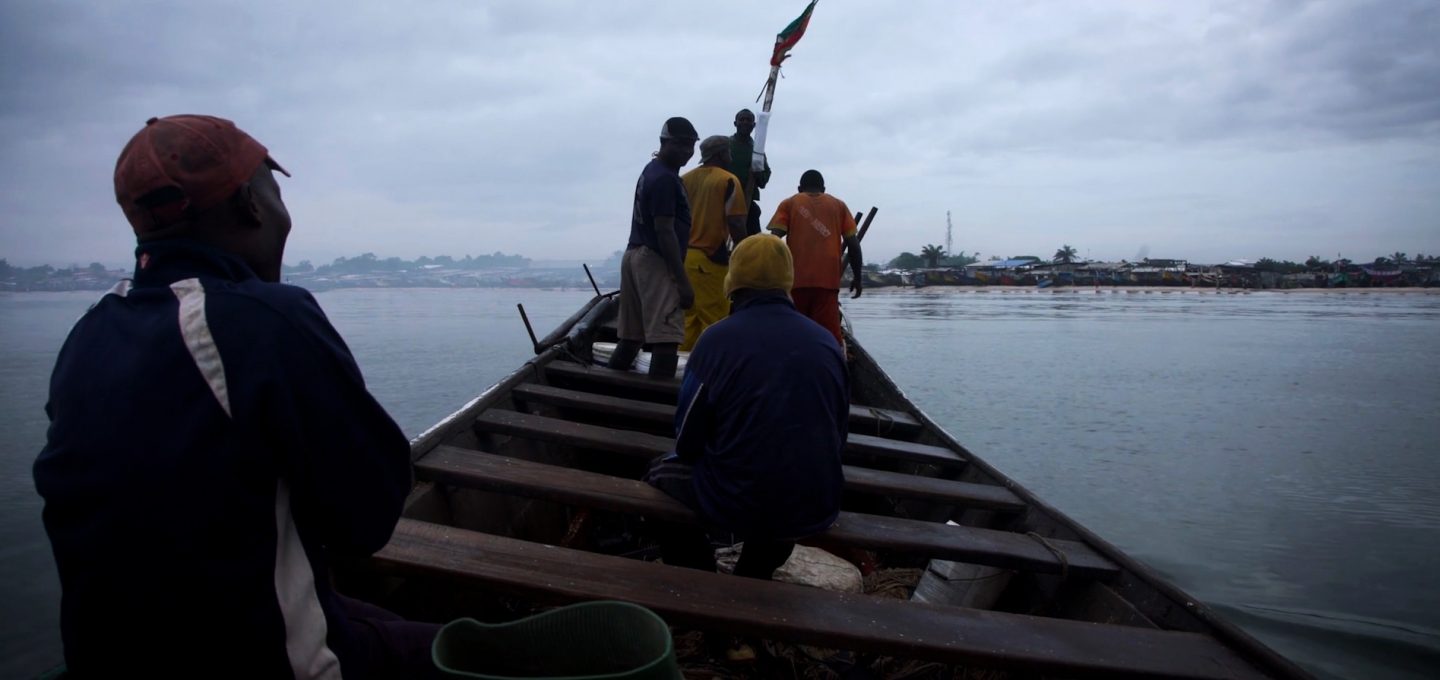 OM: Without consistent and efficient monitoring, CITES Appendix II listing protections cannot be enforced. Why is the export data of fins going from the Republic of Congo to Hong Kong non-existent?
CMM: Two apparent reasons stand out as to why shark fin export data from Congo to Hong Kong are non-existent. First, the list of wildlife protected by the Congolese legislation has not be updated to include these shark species. As such there are no special effort to monitor their trade. Secondly, the ministries in charge have not alerted the Customs department to monitor exports of these species, which means the exporters apparently do not have any incentive, obligation or pressure to declare these fins specifically for what they are. Additionally, the CITES bodies in the Republic of the Congo are not yet officially established. This means that there is limited institutional capacity and responsibility to specifically monitor CITES Appendix II species that have not been formally included in the national legislation.
OM: What needs to change in order to protect both threatened shark species and local fishers?
CMM: The first thing that needs to change is for the authorities to update the national legislation, which is currently being revised, so that it offers threatened shark species the appropriate level of protection in line with international studies on species vulnerabilities and international conventions ratified by the government, especially CITES and CMS. The second thing is for the Ministry of Agriculture, Livestock and Fisheries to work together with all the relevant stakeholders to develop and implement a realistic NPOA-Sharks following the comprehensive procedures laid down by the International Plan of Action for Conservation and Management of Sharks.
OM: Is the difficulty in implementing change in national legislation from the government purely financial, or are there other factors in play?
CMM: Financial problems resources are always raised as a major difficulty in implementing legislative and management decisions by the government. For instance, the lack of sufficient financial resources was given as the main reason why the government has not yet developed an NPOA-Sharks which they had planned to do since 2001. However, beyond financial difficulties, bureaucratic red tape also seems to be an important stumbling block.
OM: Does overfishing in neighbouring EEZs have a knock-on effect for artisanal fishers in the Republic of Congo?
CMM: There is no evidence of a knock-on effect on artisanal fishers in Congo from overfishing in neighbouring EEZs. The neighbouring countries have relatively less exploited EEZs in terms of boat ratio. So, if there is any knock-on effect, it would instead be that of increased fishing pressure from Congolese boats and vessels in Angolan and Gabonese waters, where they used to legally fish before these countries claimed their EEZs in 1992.
OM: Was there a key moment during your research for this paper that really impressed upon you the seriousness of the situation?
CMM: The first day I arrived at the Songolo landing in Pointe-Noire I was horrified by the number of dead sharks I found being landed and traded. I roughly counted around 400 adult sharks landed within two hours, with the fins systematically being sliced off and their flesh being cut into filets for processing. So, I was totally taken aback when I shared the photos and information with some shark trade monitoring experts in TRAFFIC and they casually explained that they have seen worse.
OM: Are there any examples that you've come across where an area of coastal waters is successfully sustainably managed?
CMM: The Blue Marine Programme in neighbouring Gabon is producing some important outputs in terms of surveillance and boarding. But is seems too early to assess its success as a sustainable management model for coastal waters in the area.
OM: Why do you personally want to protect sharks and fight for the NPOA-Sharks in the Republic of Congo?
CMM: The research opened my eyes to the misconceptions about sharks as a dangerous man-eater. I came to understand their ecological values for a healthy and living ocean. Developing the NPOA-Sharks follows a methodical and stepwise process, which is straightforward to implement. The approach is designed such that just following the process towards the NPOA contributes to improving the understanding, conservation and management of sharks wherever it is being developed.
To read the report, 'Artisanal Shark Trade in the Republic of Congo', click here.
Learn more about TRAFFIC's shark research in the Republic of Congo:
Photography and stills courtesy of Longshot Productions and TRAFFIC. 
Photographs by
Longshot Productions
Sea stories
Beautiful ocean stories straight to your inbox.
Join our community.