Blue Carbon
Parliamentarians call for Blue Carbon revolution to tackle climate change
The All-Party Parliamentary Group for the Ocean has today released 'The Ocean: Turning the Tide on Climate Change', which examines blue carbon and ocean-based solutions to climate change. The report calls for the Government to prioritise and facilitate investment in blue carbon and ocean-based solutions in order to combat climate change.
Written by
Oceanographic Staff
Photographs by
Benjamin L. Jones

Conversations about climate change are predominately focused on the role of land-based solutions and tend to overlook the role that the ocean can play. The ocean occupies over 70% of the planet's surface area and produces around 50% of the oxygen we breathe. It is a hugely significant player in mitigating climate change, yet the ocean's role is usually viewed as passive, rather than active. In fact, the ocean has a significant role to play in slowing down the rate of climate change. Since 1978, over 90% of the Earth's increased heat and 40% of carbon emitted from burning fossil fuels have been absorbed by the ocean. Furthermore, it's estimated that the ocean has absorbed between 25-30% of all carbon dioxide emissions caused by human activity, making it the largest carbon sink in the world.
By protecting, researching and investing into ocean-based solutions and blue carbon habitats, the UK can ensure that net zero targets are met, that coastal communities can benefit, and that the ocean becomes an active player in climate change mitigation. The ocean is the largest carbon sink in the world, absorbing between 25-30% of all carbon dioxide emissions caused by human activity.
The call for written evidence ran between 15 June and 10 August, and the All-Party Parliamentary Group (APPG) for the Ocean was delighted to receive nearly 30 written responses from key stakeholders, including National Oceanography Centre, Marine Conservation Society, UK Hydrographic Office and the Wildlife Trust. The APPG for the Ocean also held an oral evidence session and welcomed two stakeholders to present their evidence in further detail.
Sally-Ann Hart MP, chair of the APPG for the Ocean, said: "For too long our ocean has been the missing part of our journey to net zero and it is essential that the Government take rapid action to increase the ocean's critical role in tackling climate change. Our oceans offer significant solutions that can mitigate and combat climate change. The ocean occupies over 70% of the planet's surface area and it is predicted that UK blue carbon ecosystems sequester and store around 2% of UK emissions per year. There is a huge potential lying beneath our waters, which have yet to be fully realised."
"Worryingly, blue carbon and ocean-based solutions are disappearing and require urgent restoration and protection. We are therefore calling on the Government to protect our marine areas and ensure greater research and provide more sustainable funding for all types of blue carbon and carbon dioxide removal. Our report shows the overwhelming necessity and urgency of including blue carbon in climate change policy and discussions, to protect the future of our oceans and of our planet. It is time to view our ocean not only as something that needs protecting but a useful tool that can help to tackle climate change," she continued.
The inquiry found that marine ecosystems store and sequester carbon at a significant rate, which reduces the level of carbon in the atmosphere and slows down climate change. In fact, the ocean is the largest carbon sink in the world, and without it, the Earth would have heated up at a much faster rate. Further, the inquiry established that blue carbon and ocean-based solutions are often neglected in conversations about climate change, despite the fact that the destruction of marine habitats, such as seagrass, may be of greater consequence than land-based destructions, such as deforestation.
Part of the reason that the ocean and blue carbon ecosystems are overlooked is because of the lack of understanding, research, and data. Certain types of ocean-based solutions, such as those which could occur in the open ocean or seabed, are even less understood and require greater mapping in order to understand the clear benefits. Ocean-based solutions can offer a whole host of benefits to coastal communities, including employment, industry, tourism and health and wellbeing. Investing in coastal and ocean-based solutions can considerably boost industry and the economy in coastal areas.
While the importance of ocean-based solutions and blue carbon habitats should no longer be overlooked, climate change can only be slowed down and combated with a full and holistic approach of all decarbonisation efforts. This means that ocean-based solutions and land-based solutions should be used in conjunction with each other.
Following the inquiry, the All-Party Parliamentary Group for the Ocean made some key recommendations as there are a number of potential blue carbon solutions that would benefit our oceans and wider communities and economy. For instance, it called for the government to commit to re-align and restore 20% of UK's saltmarsh and seagrass habitats by 2030. Since the 1930s, the UK has lost more than 90% of seagrass meadows. Saltmarsh and seagrass habitats are an essential blue carbon habitat in UK coasts and must be re-aligned, restored and protected, to continue storing carbon which would otherwise be realised into the atmosphere.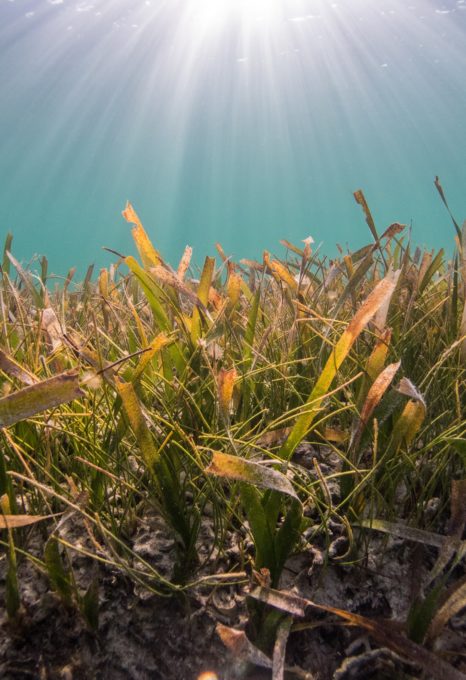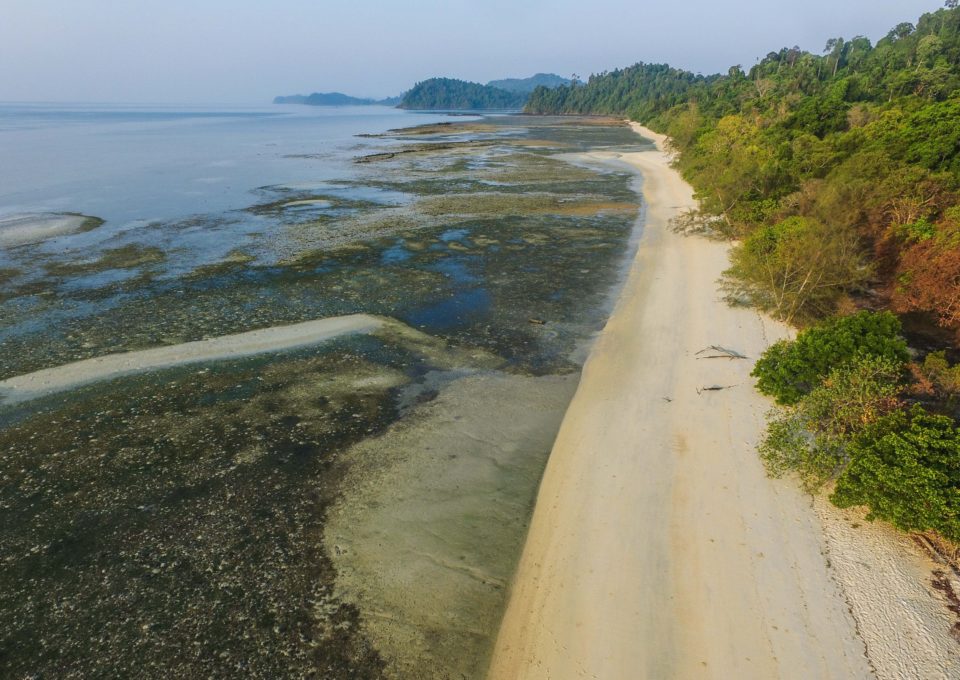 Furthermore, they urged to establish 'Highly Protected Marine Areas' and ban harmful practices, particularly bottom trawling and dredging, across all existing UK MPAs. Bottom trawling, or dredging, is a harmful industrial fishing practice which can result in the destruction of marine ecosystems and the disturbance of seabed carbon stores. The APPG is calling for these practices to be banned within the 371 Marine Protected Areas (MPAs) around the UK, and for the UK to go one step further and establish Highly Protected Marine Areas (HPMAs), which would offer the strictest environmental protections and would offer the best chance of restoration and recovery.
Another important pillar would be the inclusion of more aspects of marine carbon storage and sequestration, specifically saltmarsh and seagrass, into UK Greenhouse Gas Inventory, according to the inquiry. Blue carbon habitats are not currently included in the UK's national Greenhouse Gas inventory. Doing so would facilitate greater monitoring and understanding of blue carbon storage potential and would provide a wider picture of emissions within the UK.
The team further calls for the government to prioritise research funding into ocean-based carbon dioxide removal approaches and to adopt a code of conduct into ocean-based carbon dioxide removal. There is an urgent need for greater research into ocean-based CDR approaches, which offer great risks, yet are currently under researched and there are no agreed criteria to guide this research. A code of conduct, followed by prioritised strategic and coordinated funding streams to assesses the feasibility of implementing CDR approaches, would allow greater engagement, using and understanding these methods. Additionally, the inquiry found that the government should include blue carbon habitat mapping within the UK's EEZ. The UK's Exclusive Economic Zone is the fifth largest in the world but how much carbon is currently sequestered within this area is not included in its mapping. Including blue carbon habitat mapping would allow the UK to play a world-leading role in monitoring, reporting and understanding of blue carbon stores.
Last but not least, the inquiry found that the creation of a Minister for the Ocean to coordinate all ocean issues under one direct and exclusive ministerial responsibility would be useful. There is a Ministerial gap within UK Government, with no-one currently and directly responsible for all ocean issues. There is a keen urgency for a specific Minister for the Ocean position which would have direct and exclusive responsibility for all ocean issues.
Professor Ed Hill CBE, chief executive of the National Oceanography Centre, said: "The ocean is the largest active carbon reservoir on our planet, and without it the Earth would be substantially warmer than it is at present. There is no climate solution without the ocean, and it is encouraging to see this being recognised in this APPG report. Blue carbon and ocean-based carbon dioxide removal must be grounded in scientific evidence. Focused funding, such as the Natural Environment Research Council's BIO-Carbon programme, is critical to helping ocean scientists make informed policy recommendations in the blue carbon space. Significant, sustained investment is needed from Government to support ocean science research on a scale we know we need to meet the challenges of climate change."
To read the full report, click here.
For more from our Ocean Newsroom, click here.
Written by
Oceanographic Staff
Photographs by
Benjamin L. Jones
Shop window
current issue
Back Issues
Enjoy so much more from Oceanographic Magazine by becoming a subscriber.
A range of subscription options are available.
Sea stories
Beautiful ocean stories straight to your inbox.
Join our community.