Cinematic conservation
Issue 05
Experience the importance of media engagement in West Papua / Find out how a group of freedivers is breathing new life into the Caribbean island of Dominica devastated by Hurricane Maria / Battle Hurricane Florence on the Hudson River / Meet the Moken of the Andaman Sea / Learn more about the spoon-billed sandpiper / Research the reproductive cycle of whale sharks
£10
CINEMATIC CONSeRVATION
West Papua could soon be declared a 'Conservation Province' – a would-be landmark moment in global conservation. Central to the move to legislate have been passionate individuals, committed organisations and a grassroots campaign of media engagement.
BREATHING NEW LIFE INTO DOMINICA
In a remote corner of the Caribbean island of Dominica a small group of freedivers is breathing new life into an area devastated and left cut-off by Hurricane Maria, the island's worst storm in living memory – a story of destruction, recovery and community.
THE CRAZY 8
Environmental activist, author and founder of Plastic Patrol, Lizzie Carr, battles Hurricane Florence on the Hudson River in a bid to highlight the issue of single use plastics blighting the world's waterways. Her journey to New York took eight "crazy" days.
NOMAD EXISTENCE
The Moken no longer call the ocean home. To document this great change, ethnographic photographer, Cat Vinton, who once lived with the Moken, returned to the Andaman Sea. This time though, cameras were placed in the hands of the Moken children. How do they see their shifting world?
SAVING THE SPOON-BILLED SANDPIPER
An international team of conservationists is making headway in its bid to save the spoon-billed sandpiper, a small wetland wader, from extinction. As progress is made at key sites in Russia and China, it could spell good news for other waders that share the same flyway.
UNDERWATER ULTRASOUNDS
Surprisingly little is known about the reproductive cycle of whale sharks. A team of marine scientists recently convened in Galapagos to see if they could unravel one of the greatest mysteries of the ocean – using an underwater ultrasound device.
behind the lens (in association with sealegacy)
Each issue, we chat with one of the world's leading ocean photographers and showcase a selection of their work. In this edition, we meet PEW Fellow and defender of the Ross Sea, photographer John Weller.
Columnists:
Marine biologist Dr Simon J Pierce, 

Principal Scientist at 

the Marine Megafauna Foundation, discusses the wonder of biofluorescence

.

Big wave surf champion, environmentalist and social change advocate Dr Easkey Britton talks about the Wavemaker Collective, a convening of ocean change-makers with a view to see how each can "do good better"

.

Underwater photographer and artist Matt Draper, whose mantra is to replace 'fear with fascination', talks about a recent experience that has pushed him to find a better balance in his art – and in life

.

The team at Project AWARE Foundation

, 

Oceanographic's primary charity partner, l

ook to the year ahead and ask: how will you contribute your time and energy to marine conservation.
Magazines & books: All orders shipped from the UK. Postage prices vary depending on shipping destination. EU customers may have to pay an additional customs charge. Most international deliveries take 1-3 weeks. Want to avoid shipping? Explore our Digital Ocean Hub subscription. Any orders fulfilled by a third party are subject to that party's shipping T&C's.
A taste of what´s included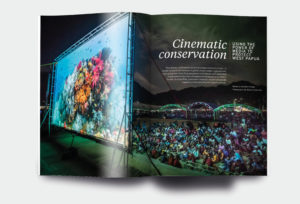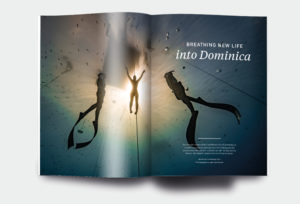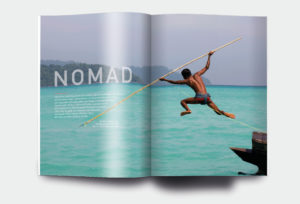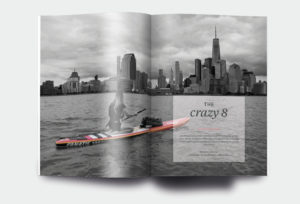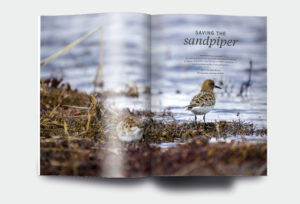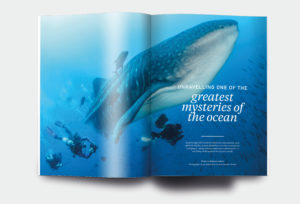 Learn more about the magazine
Oceanographic Magazine uses beautiful photography and captivating storytelling to transport both the wonder and plight of the ocean into people's homes. It is a magazine that aims to bring our blue planet to life, to connect and inspire.
About the ocean. For the ocean.
Read more

about magazine