Colour & cold
Issue 21
In this issue:
Explore
 the remote waters of Alaska and meet the elusive salmon shark /
Dive
through one of nature's greatest spectacles – the annual giant cuttlefish aggregation in Australia's Spencer Gulf /
Find
 out why humpbacks depend on a tiny fish in the Gulf of Maine /
Wonder
at an impressive coral restoration project in Florida /
Marvel
 at the world's only walking shark and understand its relationship with climate change research
£10
WILD ALASKA – VIBRANT AND MYSTERIOUS
Alaska is wild, remote and home to myriad ocean species – including a particularly elusive one, the mysterious salmon shark.
THE GREAT giant cuttlefish aggregation
Every year, hundreds of thousands of giant cuttlefish aggregate in Australia's Spencer Gulf to mate. It is the largest event of its kind and one of nature's great spectacles.
The greatest whale show
For hundreds of humpback whales in the Gulf of Maine – along with up to 70 other species – life depends on one tiny fish: the sand lance.
Reef restoration
In Florida, Coral Restoration Foundation is tackling the seemingly impossible task of restoring an entire ecosystem, while also revealing what hurricanes, coral restoration and cameras have in common.
walking sharks and climate change
On the east coast of Australia, within the Great Barrier Reef, lives the world's only walking shark. The species might provide important answers on how sharks deal with climate change.
behind the lens (in association with sealegacy)
In a special edition of Behind the lens, we take a look at a selection of winning images from this year's Ocean Photography Awards, including the competition's overall winner: The Ocean Photographer of the Year.
Columnists:
Big wave surf champion, environmentalist and social change advocate Dr Easkey Britton 

reflects on the power the ocean has to reconnect us to our bodies and to our sense of self

.

Environmentalist and Surfers Against Sewage CEO Hugo Tagholm discusses the 'second wave' of sewage and agricultural pollution that is currently blighting the UK's rivers and coastlines.  
All orders shipped from the UK. Postage prices vary depending on shipping destination. EU customers may have to pay an additional customs charge. Please note that non-UK delivery times vary. While most international deliveries take 1-2 weeks, in the most extreme cases we have seen (though very rare) delays of 8 weeks+. If you would like to avoid the times and costs associated with shipping you may wish to explore our Digital Ocean Hub subscription.
A taste of what´s included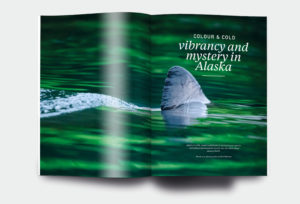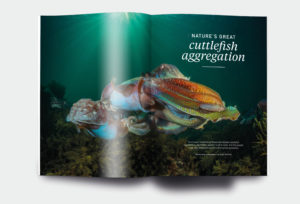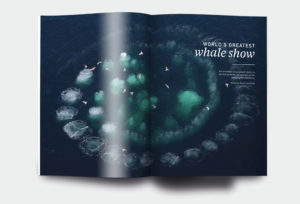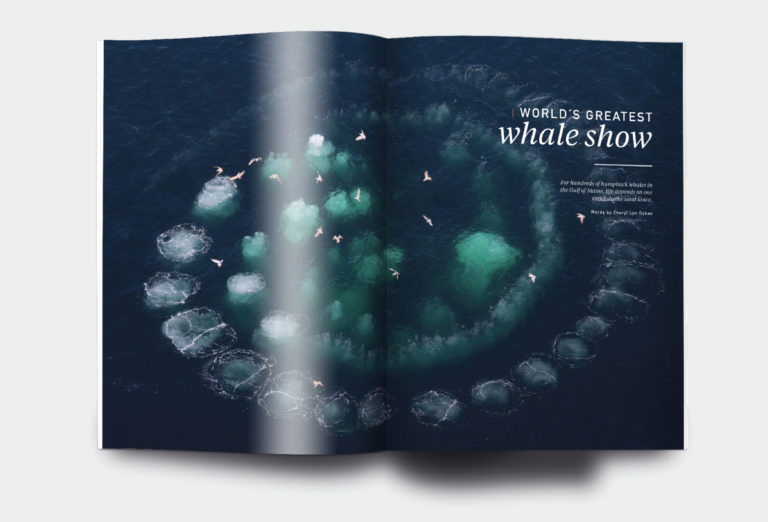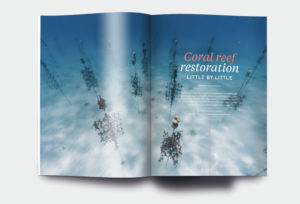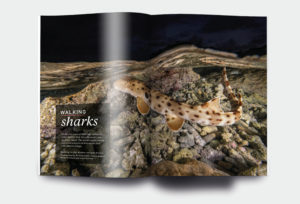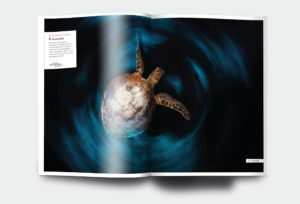 Learn more about the magazine
Oceanographic Magazine uses beautiful photography and captivating storytelling to transport both the wonder and plight of the ocean into people's homes. It is a magazine that aims to bring our blue planet to life, to connect and inspire.
About the ocean. For the ocean.
Read more

about magazine