The wild isles
Issue 22
In this issue:
Explore
 Shetland and meet the locals, including orcas, gannets and puffins / 
Climb
up Mount Beerenberg, the world's northernmost volcano /
Find
out more about the North Atlantic loggerhead population /
Join
Steve Backshall on his expedition to the Eastern Pacific, in search of a fabled shark nursery /
Marvel
 at Jaimen Hudson's beautiful aerial imagery that depicts Western Australia's raw nature
£10
THE WILD ISLES
Shetland's nutrient rich waters are home to a wealth of marine wildlife. Here, underwater photographer Henley Spiers meets charismatic orcas, clumsy puffins and courageous gannets.
AGAINST THE WIND
One hundred years after explorers first summited the world's northernmost volcano, Mount Beerenberg, on a speck of land in the North Atlantic Ocean, a set of adventurers and scientists follow in their footsteps.
UNVEILING The LOST YEARS
Insights into the past, present and future of the North Atlantic loggerhead sea turtle population.
UNKNOWN TERRITORIES
As part of the 'Expedition' project, presenter and naturalist Steve Backshall has spent the last four years exploring unknown parts of our planet. One of these expeditions led him to the Eastern Pacific, in search of a fabled shark nursery.
OVERCOMING ADVERSITY
Jaimen Hudson's stunning drone footage of marine life is known around the world. Having been confined to a wheelchair since a motorbike accident, his story is one of overcoming adversity and reconnecting with the ocean.
behind the lens (in association with sealegacy)
In a special edition of Behind the lens, we feature some of our favourite finalist imagery from this year's Ocean Photography Awards. (All winning imagery was featured in Issue 21, available in the Oceanographic shop.)
Columnists:
Big wave surf champion, environmentalist and social change advocate Dr Easkey Britton 

discusses her 'blue heritage' and 

the power of the ocean to be a positive and healing presence in our lives

.

Marine biologist, photographer and writer, Dr Lou Luddington, shares a beautiful experience while anchored alongside a colony of Cory's shearwaters off La Gomera.  
All orders shipped from the UK. Postage prices vary depending on shipping destination. EU customers may have to pay an additional customs charge. Please note that non-UK delivery times vary. While most international deliveries take 1-2 weeks, in the most extreme cases we have seen (though very rare) delays of 8 weeks+. If you would like to avoid the times and costs associated with shipping you may wish to explore our Digital Ocean Hub subscription.
A taste of what´s included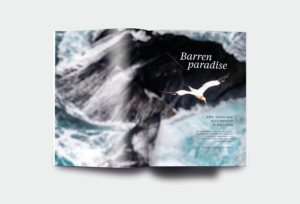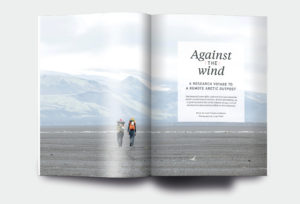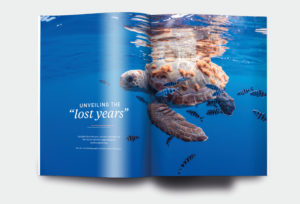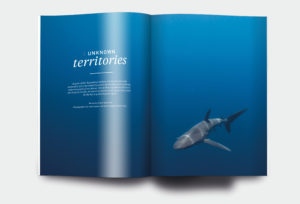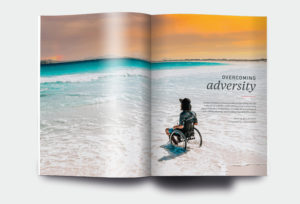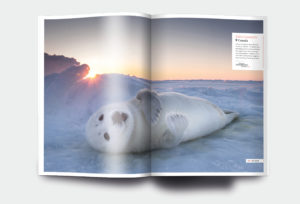 Learn more about the magazine
Oceanographic Magazine uses beautiful photography and captivating storytelling to transport both the wonder and plight of the ocean into people's homes. It is a magazine that aims to bring our blue planet to life, to connect and inspire.
About the ocean. For the ocean.
Read more

about magazine