Vanishing cultures
Issue 33
About this issue: Special edition in collaboration with the Alliance of Small Island States (AOSIS) and Only One / Created as a campaign tool for distribution at COP28 / Introduced by H.E. Fatumanava-o-Upolu III Dr Pa'olelei Luteru, Chair of the Alliance of Small Island States and Permanent Representative of Samoa to the United Nations / Frontline climate stories from Fiji and Samoa, Dominican Republic, Vanuatu and the Marshall Islands.
£10
Make this edition the first of a new subscription!
Ocean Hub is more than a magazine subscription. As well as each new magazine – starting with this one – you'll have digital access to EVERY edition of Oceanographic ever published, in addition to a range of other products, services and discounts exclusive to Hub members.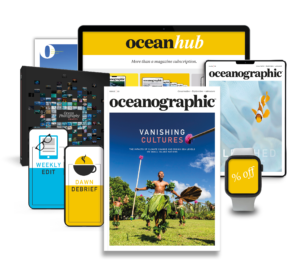 Find out more

about page
INDIGENOUS WISDOM
In the face of climate change and severe weather events, Fiji and Samoa's Indigenous knowledge systems highlight the need for the integration of science and Indigenous expertise to mitigate the effects of climate change.
SEAWEED SIEGE
Fuelled by a changing ocean, the aggressive proliferation of sargassum seaweed has turned an important ecological haven in the open seas into a destructive force inundating the coastline of the Dominican Republic. Now swathes of the Dominican Republic's shores are covered by masses of rotting algae, disrupting local communities and industries that depend on a healthy ocean. These communities are now working to turn this crisis into an opportunity.
CYCLONES AND CULTURAL LOSS
Over 3,000 kilometres northeast of Australia lies a delicate string of 83 remote islands, an archipelago that makes up the country of Vanuatu. Here, storms and sea level rise are damaging cultural sites, fracturing local customs, language, and communities, and causing mass displacement. Vanuatu is now leading the call for international climate justice and the legal recognition of UN member states' responsibilities to address climate change, domestically and abroad.
VANIsHING SHORES
In the Marshall Islands, a concerted community effort is fighting hard to protect not only their home, but also their identity, their landmarks, their history, and their future.
BEHIND THE LENS
In this edition of Behind the lens, we feature a selection of this year's winning photographs from Ocean Photographer of the Year.
COLUMNISTS:
In this guest column, Niue's head of the National Disaster Management Office, Robin Hekau, explains how Niuean language and culture are under threat due to extreme weather events..

Belize's permanent representative to the United Nations, Carlos Fuller, speaks about rising sea levels and the resilience of Belizeans.

Tuvalu's minister of finance Hon. Seve Paeniu, outlines how Tuvalu plans to finance a sustainable future in times of change.
Magazines & books: All orders shipped from the UK. Postage prices vary depending on shipping destination. EU customers may have to pay an additional customs charge. Most international deliveries take 1-3 weeks. Want to avoid shipping? Explore our Digital Ocean Hub subscription. Any orders fulfilled by a third party are subject to that party's shipping T&C's.
A taste of what´s included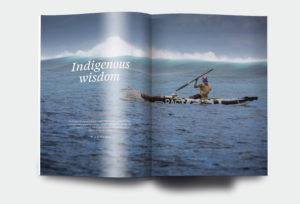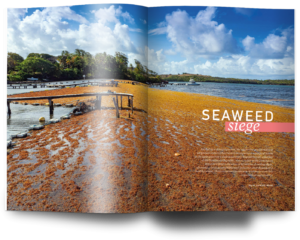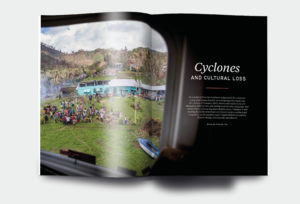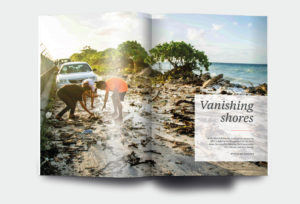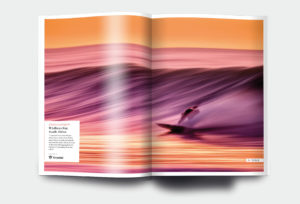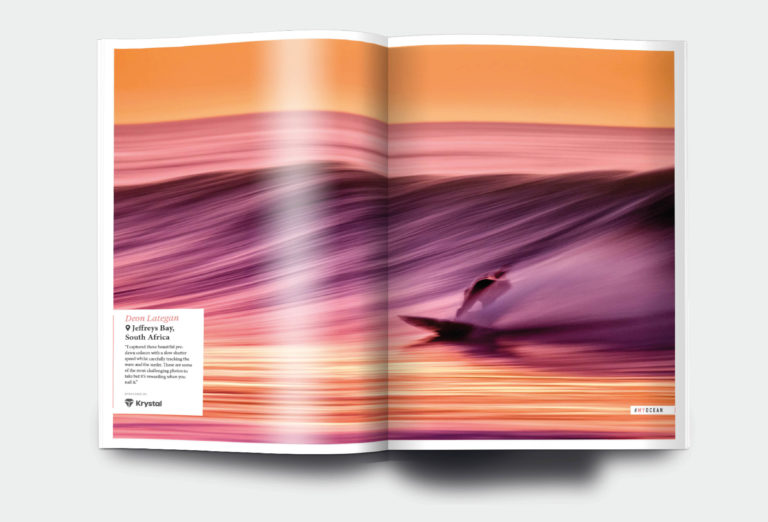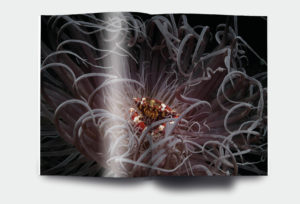 Learn more about the magazine
Oceanographic Magazine uses beautiful photography and captivating storytelling to transport both the wonder and plight of the ocean into people's homes. It is a magazine that aims to bring our blue planet to life, to connect and inspire.
About the ocean. For the ocean.
Read more

about magazine