Big little lives
Issue 15
Meet the mysterious pygmy seahorse / Travel to Triangle Island off the northwest tip of Vancouver Island / Find out why the reintroduction of sea otters to the coastal waters of British Columbia in the 1960s and '70s brought about an ecological rebalance / Explore South Africa's Wild Coast / Dive through the kelp forest of Sussex in the English channel and find out what is being done to restore it
£10
big little lives
Delicate and diminutive, pygmy seahorses are some of the most enigmatic characters on the reefs they inhabit. With new species discovered in recent years, including the first in the Indian Ocean, thousands of miles from its nearest cousin, big questions are being asked of these little creatures.
TRIANGLE ISLAND
Off the northwest tip of Vancouver Island, with nothing but ocean between it and Japan, a speck of land throngs with life – a wild corner of the world where millions of seabirds call into the wind, and sea lions raise their young undisturbed. An island alive and thriving.
OTTER REVIVAL
The reintroduction of sea otters to the coastal waters of British Columbia in the 1960s and '70s brought about an ecological rebalance that has also provided an economic boost to the area. But is this conservation success story as straightforward as it first seems?
FOLLOWING THE FLOW OF FISH
Along South Africa's Wild Coast, at a place where river meets sea, there is a great coming together of species – as well as a confluence of tourism and science.
THE OCEAN FOREST OF SUSSEX
Just a few decades ago, an abundant kelp forest swayed off the Sussex coastline in the English Channel. Today, it has almost entirely disappeared. Can the forest be saved?
behind the lens (in association with sealegacy)
In a special edition of Behind the lens, we take a collective look at the photographers featured throughout 2020 and showcase some of their beautiful work not previously showcased, along with some of their most powerful words.
Columnists:
Big wave surf champion, environmentalist and social change advocate Dr Easkey Britton reflects on the relationship between surfer and wave, and how that relationship might translate into living a more attuned life.

Freediver and founder of I AM WATER, Hanli Prinsloo, discusses the deep sense of personal heritage felt when freediving South Africa's kelp forests, and how this year has highlighted the importance of the natural world to us all.
Magazines & books: All orders shipped from the UK. Postage prices vary depending on shipping destination. EU customers may have to pay an additional customs charge. Most international deliveries take 1-3 weeks. Want to avoid shipping? Explore our Digital Ocean Hub subscription. Any orders fulfilled by a third party are subject to that party's shipping T&C's.
A taste of what´s included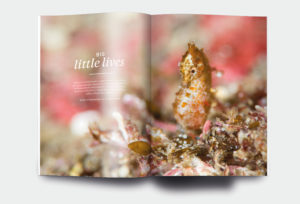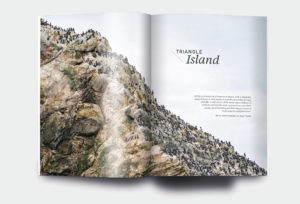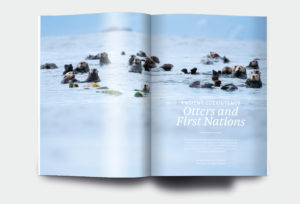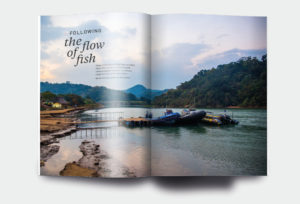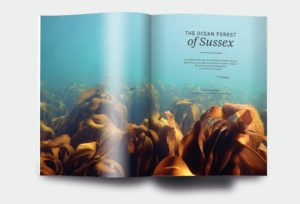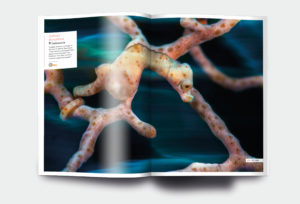 Learn more about the magazine
Oceanographic Magazine uses beautiful photography and captivating storytelling to transport both the wonder and plight of the ocean into people's homes. It is a magazine that aims to bring our blue planet to life, to connect and inspire.
About the ocean. For the ocean.
Read more

about magazine