Bio-logging blue sharks
Issue 16
Join a team of researchers in the Azores as they trial a non-invasive tagging technique on the local blue shark population / Find out how small-scale fisheries, local government and NGOs hope to build a more sustainable future in the Amazon / Meet the underwater filmmakers that explore the freezing waters of Antarctica / Explore how rangers are safeguarding the future of an ancient population of greens and leatherbacks on the remote island of Bangkaru / Dive manmade structures to see how nature can quickly bounce back
£10
biO-LOGGING BLUE SHARKS
A team of researchers in the Azores are using a non-invasive tagging technique to better understand and protect the local blue shark population.
ODE TO THE AMAZON
Along the Amazon's vast and beautiful Atlantic coastline, small-scale fisheries, local government and NGOs hope to build a more sustainable future through community- driven conservation.
RAFTS IN FIZZING WATER
Underwater filmmaking for big budget series comes with challenges, none more so than in the freezing waters of Antarctica. While these expeditions are ultimately about entertaining and educating viewers at home, they also offer great ocean adventure for those behind the lens.
defending bangkaru 
On a remote island in Indonesia, rangers are turning the tide on turtle egg poaching, safeguarding the future of an ancient population of greens and leatherbacks.
nature's resilience
Manmade structures are often erected at the expense of nature. Given the opportunity, nature can be quick to bounce back and reclaim the territory once taken for human use.
behind the lens (in association with sealegacy)
In a special edition of Behind the lens, we take a look at a selection of winning images from this year's Ocean Photography Awards, including the competition's overall winner: The Ocean Photographer of the Year.
Columnists:
Big wave surf champion, environmentalist and social change advocate Dr Easkey Britton reflects on the power of sea swimming for both physical and mental health, and the release it has provided people during the pandemic.

Marine biologist, photographer and writer, Dr Lou Luddington, writes about an encounter with an angelshark in
the Chinijo Archipelago Marine Reserve in the Canary Islands, while aboard her boat, Noctiluca.
Browse previous issues here.
Magazines & books: All orders shipped from the UK. Postage prices vary depending on shipping destination. EU customers may have to pay an additional customs charge. Most international deliveries take 1-3 weeks. Want to avoid shipping? Explore our Digital Ocean Hub subscription. Any orders fulfilled by a third party are subject to that party's shipping T&C's.
A taste of what´s included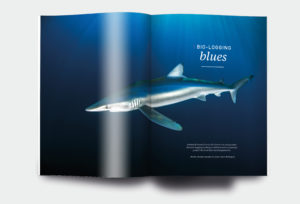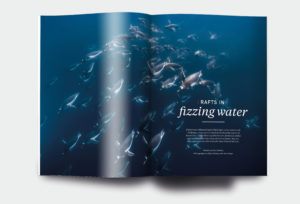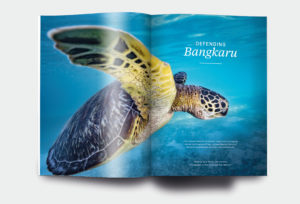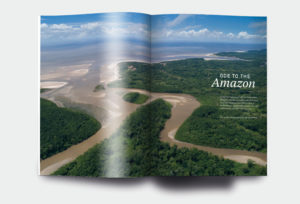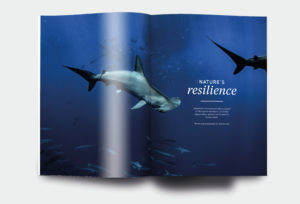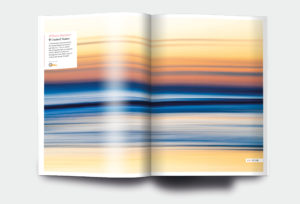 Learn more about the magazine
Oceanographic Magazine uses beautiful photography and captivating storytelling to transport both the wonder and plight of the ocean into people's homes. It is a magazine that aims to bring our blue planet to life, to connect and inspire.
About the ocean. For the ocean.
Read more

about magazine