Cal Major is a vet, ocean advocate and world-record stand up paddleboard adventurer who founded the UK charity Seaful to reconnect people to the ocean. In this column, she sheds light on the significance of Blue Health programmes.
Photographs by
James Appleton and Aym Dupuy
Summer is upon us here in the UK. I don't know about you, but I am relishing the longer days, warmer water and endless possibilities for ocean-based fun. And this summer is even more exciting because of our plans with Seaful, the charity I set up a few years ago to help others to discover their own connection to the sea. Being Seaful is being mindful of the sea – mindful of how it feels to be there, how the ocean plays a role in all of our lives, and how in turn we can all influence the health of our seas. People will protect what they love, but they can only love what they know, and with one in five children in the UK, an island nation, having never been to the sea, it's no wonder there's a disconnect from our ocean.
With Seaful, we offer mindful experiences of the ocean and waterways to those who might not otherwise have the chance to experience them. We focus on the mental health benefits of being there and help participants to discover how it feels for themselves, what it means to them personally. We equip them to spend time in blue spaces after our sessions too, and empower them to become Ocean Citizens.
The anecdotal and qualitative impacts we have seen from sessions over the last couple of years has been profound, and we've been able to get an idea of how the differing activities we run impact different people. We've learnt that some people will experience excitement for what's to come, while others will harbour fear and uncertainty. This leads to a completely different journey for each person.
This year we're expanding our Blue Health programme for Ukrainian refugees within the North Devon community, featuring stand-up paddleboarding (SUP), swimming and beach workshops where our participants can learn skills which they can continue to use outside our sessions. The feedback from last year's SUP sessions was humbling, with several of the women telling us how vital it had been for their mental health to be able to come together as a community on the water, and for a short amount of time experience the restorative power of nature, and to not have to think about the war back home in Ukraine.
We've discovered that snorkelling is an invaluable way to engage children. I will never forget the reactions from a small group of children from Glasgow who we took snorkelling in the marine protected area (MPA) off the Isle of Arran in Scotland. I was so nervous – the water was cold and there wasn't much to see that day. But within seconds of them getting in the water, they were overcome by excitement at what they saw, fascinated by each and every creature they came across – crabs, fish, sea squirts. It was heart-warming and deeply reassuring that it was worthwhile. One young girl summed it up perfectly: "I feel happy, but also sad because now I know what's there, I feel mad that we're treating the ocean like a trash can."
Another snorkelling trip we regularly run is to Lundy Island, the UK's first MPA. On our first trip to Lundy, I spent over an hour coaxing one very nervous young boy into the water. He was terrified. For me, the ocean is the place I feel most at home.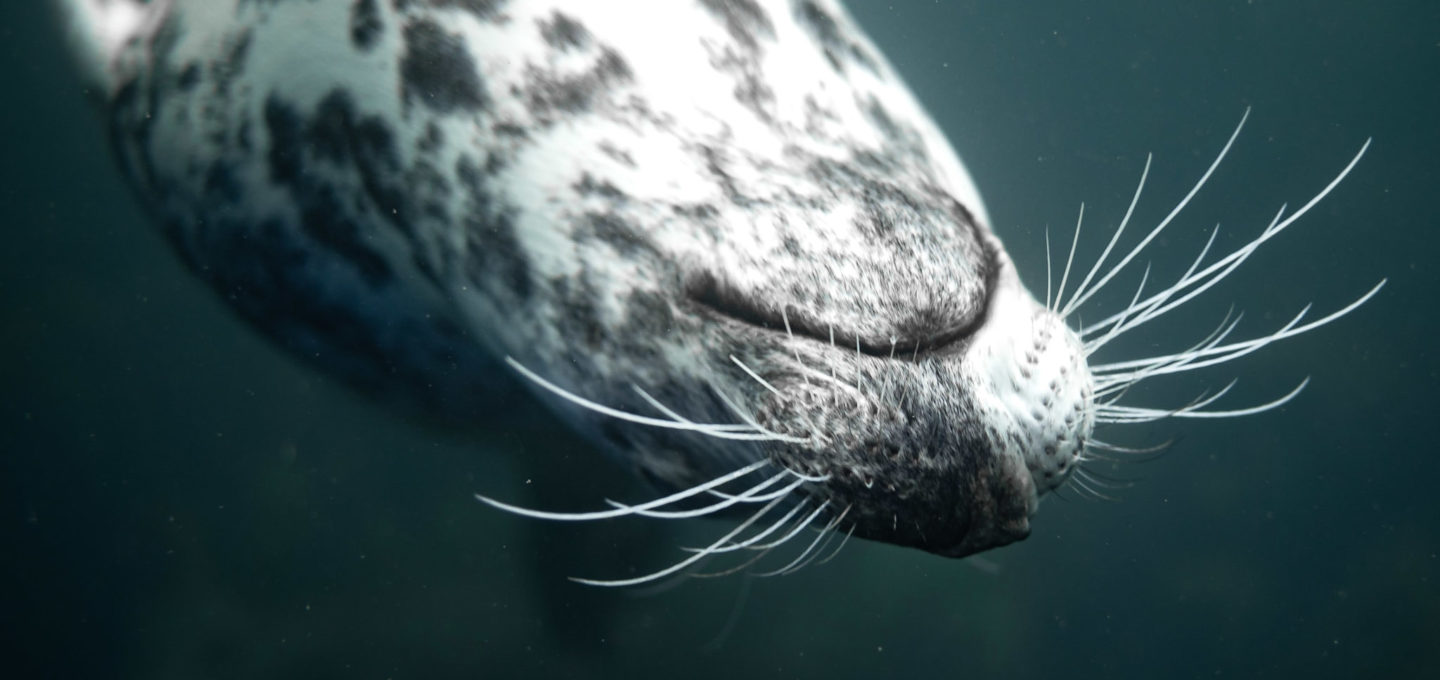 This was an important reminder that this isn't the case for everybody. However, once we finally got him into the water, witnessing the incredible kelp forests and all the associated life beneath him, he exclaimed: "This is epic! I wish I'd got in sooner!" On our second snorkel of the day, he was first in and last out, delighted by the Atlantic seals who had come over to say hello. His face watching the dolphins bow ride on our boat trip home is a sight I hope I'll never forget.
Our work over the last few years has been eye-opening. Things which I take for granted are so profound for those who don't readily have the chance to experience them. It has made me realise how privileged I am to feel so comfortable in the sea and have the means to explore and experience it whenever I wish.
The way that different people engage with different activities, and the long-lasting impact it can have on their feeling of stewardship for the ocean, has been an important learning curve too. Some people will connect with rockpooling, or photography, whilst others will fall in love with stand-up paddleboarding or snorkelling. For some it's the feeling of being in the water or standing tall above it that makes the biggest difference; for others it's seeing the surprising wildlife and biodiversity that holds the most power.
I feel fortunate to be able to witness some of these first-time experiences through my work with Seaful, and am grateful to all our volunteers who help bring our programmes to life. After months of planning, I'm excited that our big summer of Seaful activities is finally upon us.
Photographs by
James Appleton and Aym Dupuy
Shop window
current issue
Back Issues
Enjoy so much more from Oceanographic Magazine by becoming a subscriber.
A range of subscription options are available.
Sea stories
Beautiful ocean stories straight to your inbox.
Join our community.