Conservation
High time for a high seas fishing ban?
In early September the United Nations convened for the first of four summits aimed at creating a treaty that would help regulate the high seas. One of the key discussion points across all four summits is the protection of marine biodiversity, with some calling for a ban on high seas fishing. Could such a ban work?
About four years ago, murmurs began circulating in the fishery science and management world of a wild idea: banning commercial fishing in international waters, also known as the high seas. Now, the proposition is gaining support from researchers, conservationists and journalists, who hope to see the idea considered by global fisheries managers during a United Nations summit that began last week in New York. Here, member states are engaged in the first of four planned summits over two years to negotiate a global treaty that would build upon the existing UN Convention on the Law of the Sea, which regulates seafloor oil drilling and mining, and protect ocean biodiversity beyond national jurisdiction – often referred to as BBNJ.
"Right now, the goal of the summit is to develop a legally binding instrument that could allow for enforcing something like this," said Enric Sala, a marine ecologist and National Geographic explorer-in-residence who has emerged in recent years as a leading proponent of a high seas fishing ban. He has argued that fishing in the high seas, which include all points on the ocean at least 200 miles from any shore, is far more destructive than it's worth, and that the benefits – both ecological and economic – of a fishing ban would outweigh the costs.
"Deep-water trawling is one of the most destructive fisheries in the world," Sala said. "Tuna stocks are declining. The catch of sharks is atrocious." All of these problems, he said, could be directly alleviated if fishing was eliminated from waters beyond national jurisdiction. 
Sala and other sustainable fisheries advocates hope the talks will set a regulatory foundation on which, probably years down the road, a high seas ban could be established and enforced.
Sofia Tsenikli, a political strategist for Greenpeace International, has been attending the United Nations BBNJ meetings. In a video statement posted on the website of the High Seas Alliance – a coalition of groups advocating for high seas fishing restrictions – she said: "What we really need is to see a global ocean treaty that is able to … set aside large areas of the ocean and designate them as ocean sanctuaries." 
Casson Trenor, a fisheries sustainability analyst and consultant and the author of Sustainable Sushi, said the fact that high seas fishery management is being seriously discussed marks a significant step forward in protecting the oceans.
"Just the idea that we're talking about this – it's huge," he said, before explaining the UN summit's focus on fisheries in international waters reflects two things – that depletion of marine resources is approaching a key policy-making tipping point, and that international regulators and lawmakers are getting serious about addressing overfishing.
Currently, the high seas are loosely regulated. Little more than voluntary arrangements between fishing nations regulate what can and cannot be caught in this vast zone, which represents 58% of the sea's surface, and even these hand-shake laws aren't necessarily obeyed. For instance, international agreements not to kill whales are routinely violated in the high seas by several nations – especially Japan and Norway – revealing how, in waters beyond national jurisdiction, laws may lack teeth. Indeed, some experts aren't convinced that a ban could be enforced. 
Carl Safina, a fisheries researcher, activist and author who has focused much of his career on studying bluefin tuna, thinks a ban wouldn't be just unenforceable; he feels the entire concept is almost too radical to even talk seriously about – especially, he said, since existing fishing policies are already rather flimsy.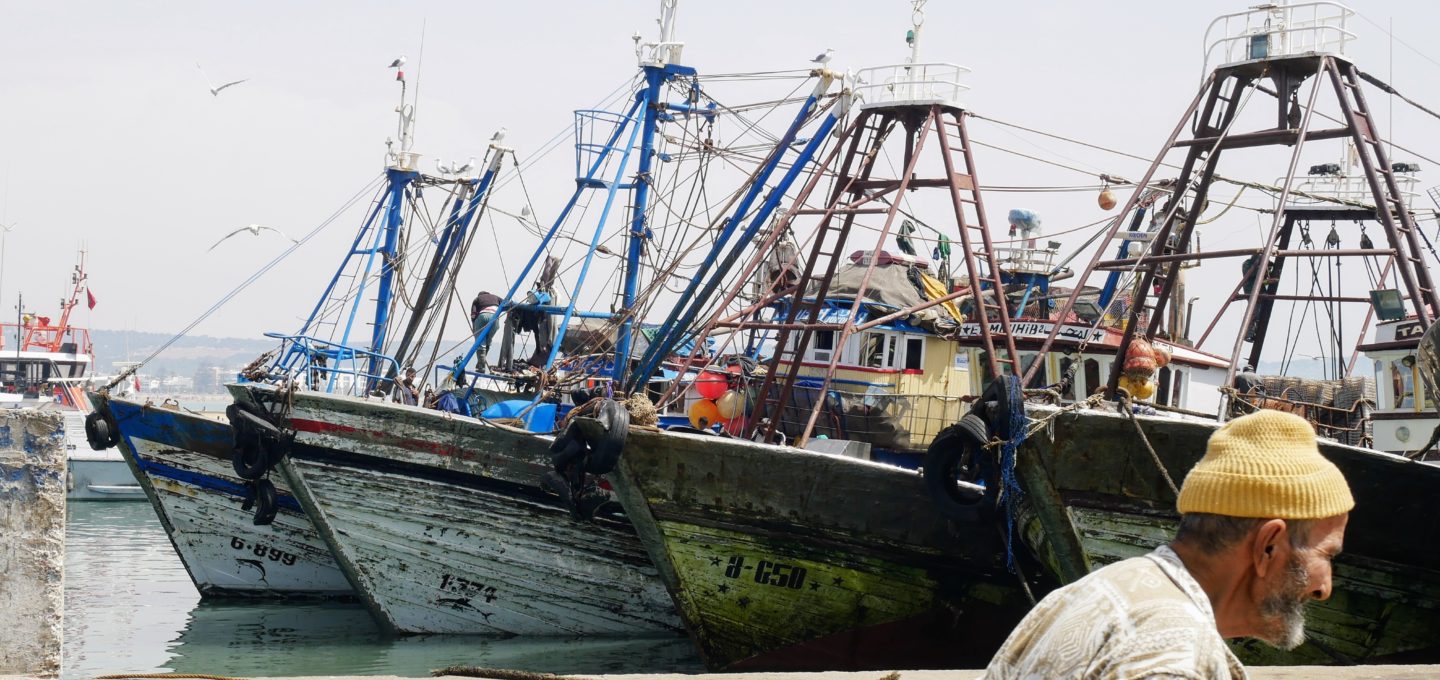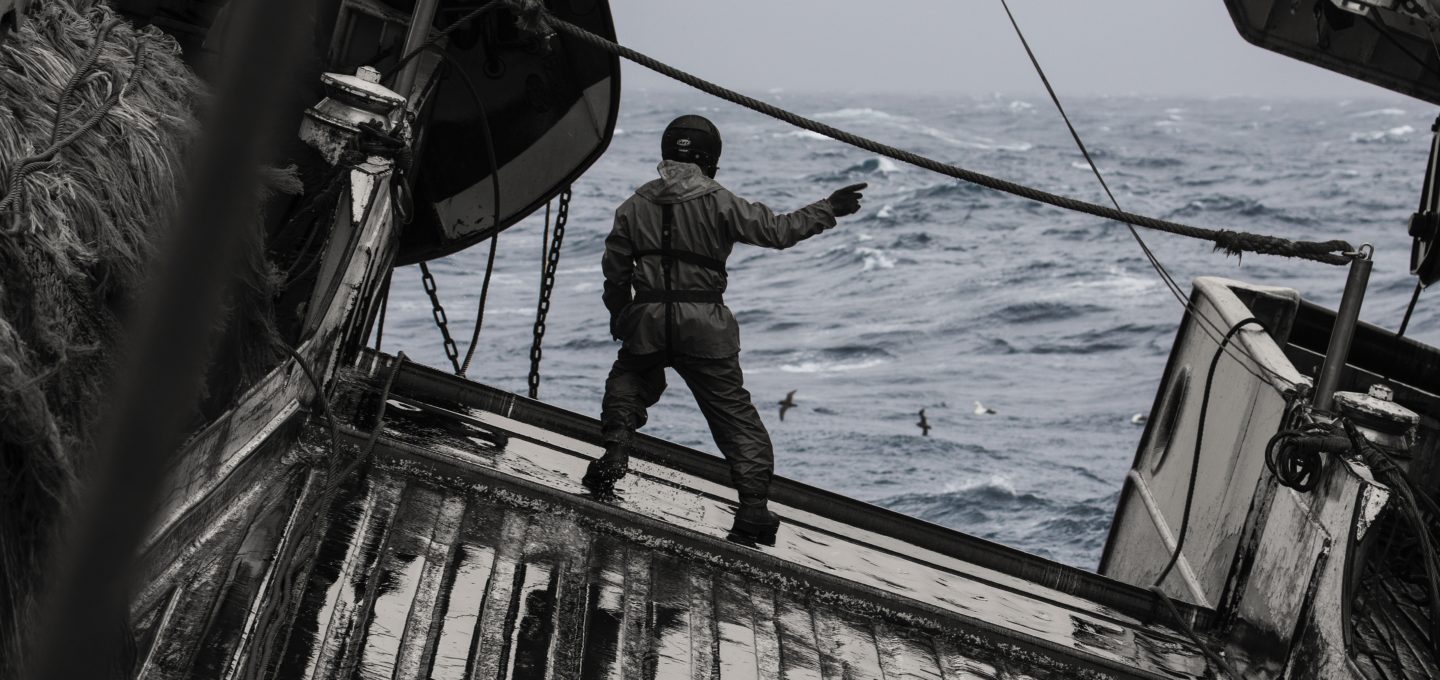 Continue reading...
To continue reading this article – and enjoy full digital access across Oceanographic – sign up to Ocean Hub today! More info below…
Keep reading by signing up for an Ocean Hub subscription
Ocean Hub. More than a magazine subscription.
As well the delivery of all new editions, members unlock access to exclusive products, services and discounts, as well as EVERY digital back issue we have published.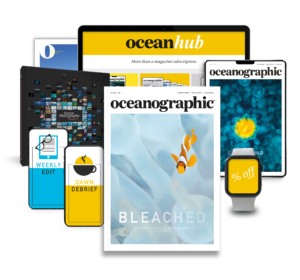 Find out more

about Ocean Hub subscription
Shop window
current issue
Back Issues
Enjoy so much more from Oceanographic Magazine by becoming a subscriber.
A range of subscription options are available.
Sea stories
Beautiful ocean stories straight to your inbox.
Join our community.