Conservation
Finding a purpose
The victim of a shark attack when he was a teenager, Mike Coots did what few expected - he became a shark conservationist. It took him 20 years to share the water again with tiger sharks, the species that took his leg. Mike speaks with Oceanographic about his early relationship with the sea, the events of that fateful day and how it felt returning to the water with tigers.
Photographs by
Mike Coots
Additional photographs by
Juan Oliphant
Shark attack survivor turned shark conservationist, Mike Coots, caught his first wave when he was four years old. Born on the island of Kauai in Hawaii, his grandmother took him to a small beach near their home and as he drifted in the ocean with his tiny bodyboard, he remembers the exhilarating thrill of the water as it rushed beneath him, catapulting him forward and carrying him across the cool, turquoise ocean, like a rocket launching for the first time.
Growing up on an island, his life was punctuated by daily visits to the ocean: "Living on a little island surrounded by the ocean, there was no real way of getting away from it." As a child with his friends, he would spend every spare minute revelling in Hawaii's deep blue playground, riding every splash of surf he could find, or in the summer months when Hawaii experiences poor swells, diving and snorkelling with rainbows of colourful reef fish, manta rays and turtles. "I think I probably spent as much time in the water as I did above it in those summer months." His relationship with the ocean nurtured him throughout his childhood and teenage years, and has been sustained since.
It wasn't until Mike was 15 that he began bodyboarding competitively: "We took a family holiday to New Zealand and my parents fell in love with the place, so we pretty much just packed up and moved south. I spent two years of high school there and really got into competitive bodyboarding." Mike returned to Hawaii in his senior year and together with his friends, some of whom were already top competitive bodyboarders, formed a bodyboarding team.
"We'd train together with our coach – he would film us, critique our technique, and then we'd compete as a team all over Hawaii. I was convinced I wanted to be a competitive bodyboarder. It seemed like a nice way to live – earning a good wage, travelling the world, spending most of my time in the water."
It was the October after graduating high school when Mike, then aged 18, and his teammates arrived at a local beach for the first swell of the season. They were excited, restless, eager – ready to feel the rush of the waves beneath their boards after a frustrating, flat summer. They pulled-up a little after 7am, the morning was cool and calm, and Mike peered through his coach's truck windscreen at the best waves he had seen in four months.
When we speak, he explains that although he was impatient to get in the water that morning, he had a strange feeling that something was not right. "I had this weird premonition. An unfamiliar stink wafted across the beach, a putrid smell of rotten fish. I'd never smelt it before and I haven't smelt it since." He later found out that thousands of freshwater fish had been flushed into the ocean that morning, and had died as soon as they hit the salt water. Putting his uncomfortable premonition aside, Mike suited up with the rest of the team and paddled out through the irresistible surf.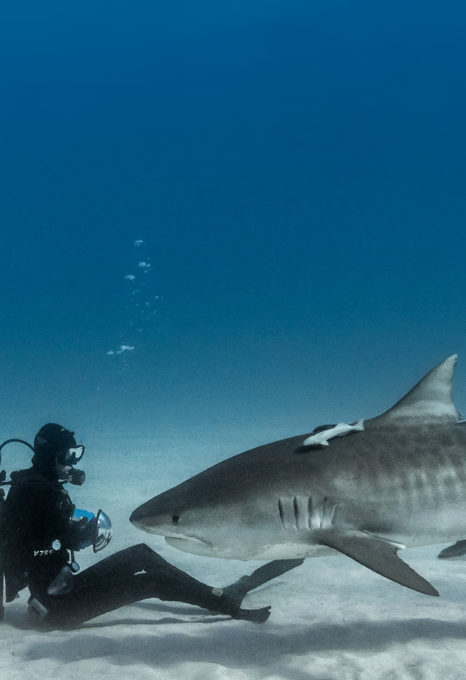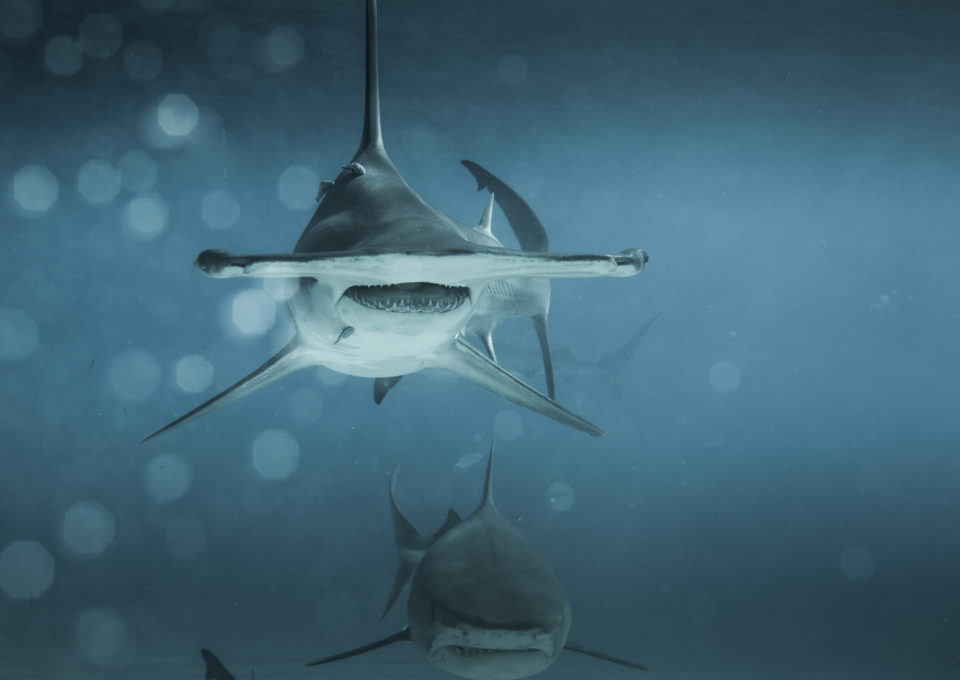 Photographs by
Mike Coots
Additional photographs by
Juan Oliphant
Continue reading...
To continue reading this article – and enjoy full digital access across Oceanographic – sign up to Ocean Hub today! More info below…
Keep reading by signing up for an Ocean Hub subscription
Ocean Hub. More than a magazine subscription.
As well the delivery of all new editions, members unlock access to exclusive products, services and discounts, as well as EVERY digital back issue we have published.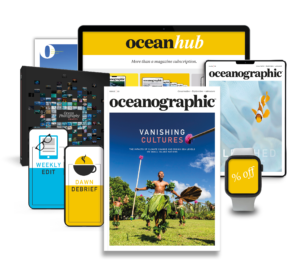 Find out more

about Ocean Hub subscription
Shop window
current issue
Back Issues
Enjoy so much more from Oceanographic Magazine by becoming a subscriber.
A range of subscription options are available.
Sea stories
Beautiful ocean stories straight to your inbox.
Join our community.