Climate change
UK blue carbon venture plans to remove billions of tonnes of carbon off West Africa
An aquaculture business aims to remove billions of tonnes of carbon dioxide from the atmosphere with a seaweed farm off West Africa. It has announced it will tokenise its annual goal of one billion carbon removal credits in a deal with a blockchain-based carbon marketplace.
Written by
Oceanographic Staff
Photographs by
Seafields & Unsplash
Seafields, a UK aquaculture business that aims to remove billions of tonnes (gigatonnes) of carbon dioxide (CO2) from the atmosphere with a hyper-scale seaweed farm, has announced it will tokenise its annual goal of one billion carbon removal credits in a deal with the blockchain-based carbon marketplace, JustCarbon.
Seafields' vision seeks to build a seaweed farm the size of Portugal (94,000 square kilometres) off the coast of West Africa in the South Atlantic gyre that will grow, harvest, bail and sink sargassum seaweed that will remove 1 billion tonnes of CO2 from the atmosphere each year. The team of leading scientists and impact investors backing it are confident that when fully operational in 2031, this venture will become a powerhouse to enable the much-needed carbon removal from the atmosphere.  
Ben Rubin, executive director at Carbon Business Council has said on the back of this announcement: "The one billion tonnes of carbon that Seafields and JustCarbon are working to remove will help to accelerate the carbon removal market. The Carbon Business Council is fortunate to have both innovative companies as members of our nonprofit trade association."
"Stopping ongoing carbon emissions isn't enough. We also need to scrub existing pre-industrial CO2 fast," stressed John Auckland, Seafields co-founder and director. "By sustainably growing sargassum, we will use the vast space available in the ocean to remove billions of tonnes of CO2 from our atmosphere while also meeting the increasing demand for carbon offsets over the next two decades."
The carbon removal achieved by Seafields' project, once certified, will generate tradable carbon offsets, such as carbon credits. Carbon credits can sell from anywhere between $6 and $1,000 and are intended to provide a financial incentive and future funding for carbon-positive projects. The cost of a credit is largely down to its co-benefits ─ whether it has additional benefits to biodiversity or social benefits like job security. Unfortunately, the marketing of co-benefits is done by brokers, retailers, and other intermediaries who often charge a hefty markup along with other fees, limiting the funding received by carbon projects like Seafields.
"When looking at the existing carbon credit market, our project is essentially unviable if we hand over too much of our margin to retailers and other intermediaries," explained Auckland. "If hyper-scale projects like Seafields do not get the funding and investment needed, we will not meet the targets for the decarbonisation of the globe and limiting global warming to 1.5⁰C."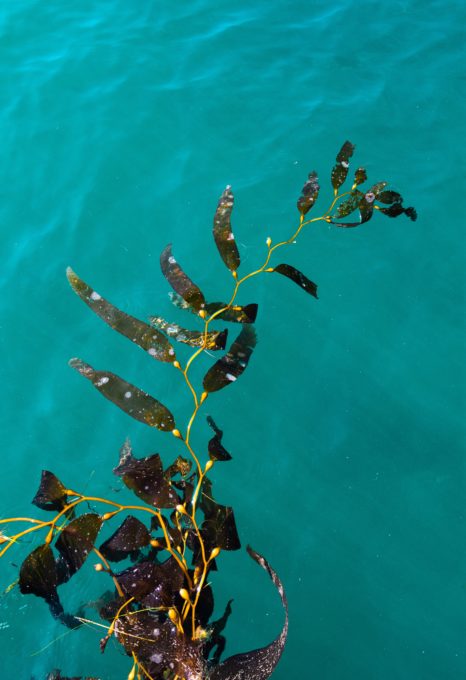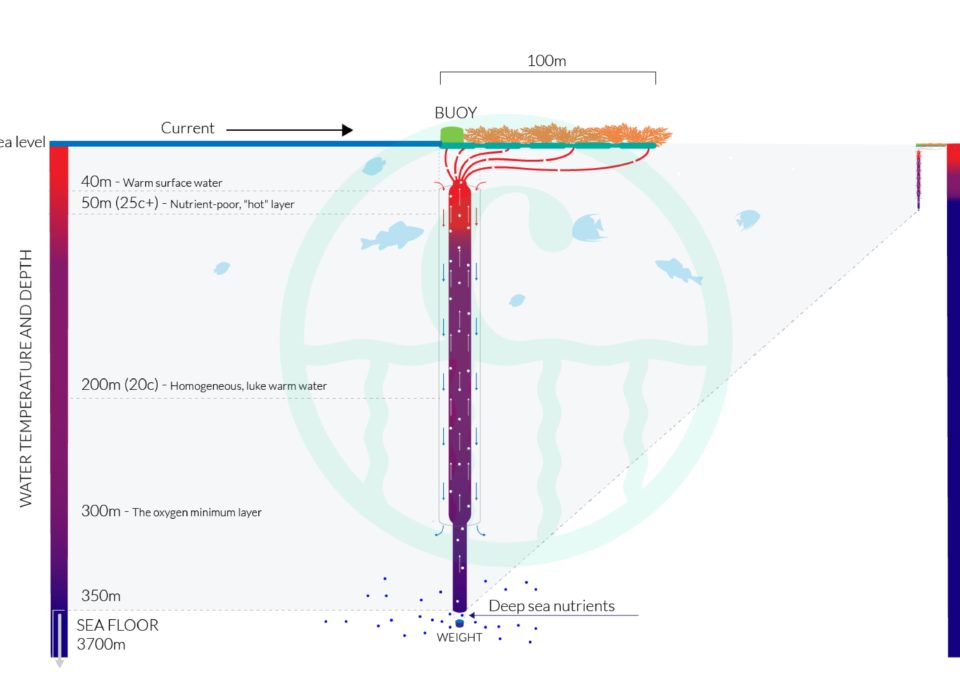 With the IMF predicting a carbon credit value of over $75, Seafields' offsets could net JustCarbon up to $750m in minting fees (1%) with the remaining $74.25Bn going to Seafields.
The JustCarbon trading platform for carbon offsets uses blockchain technology to connect sellers directly with buyers through a liquid and automated marketplace. By removing brokers from the trading process, JustCarbon ensures that 99% of the offset value goes back to project developers, helping to fund further climate action.
"In partnering with JustCarbon, it allows us to interface directly with the world's carbon credit buyers to sell for a fair price all around, and importantly a stable price that allows us to build a predictable business model."
Seafields aims to be certified by a standards body early in 2024 and will start supplying its carbon credits then. By 2031, Seafields aims to have scaled to the gigatonne volume.
Chad Williams, co-founder and technical director at JustCarbon said: "JustCarbon has always been a champion and supplier of high-quality nature-based carbon credits, and we aim to maximize the funding received by these projects. That's why we take such a small minting fee rather than the typical intermediary fees of retailing carbon credits, which can be as high as 80% of the credit value."
He added: "Our distribution system will facilitate the direct sale of Seafields' offsets to a global market, from micropayments right up to industrial quantities, allowing everyone from individual consumers to large-scale organizations' to fully offset their unavoidable carbon footprint."
For more from our Ocean Newsroom, click here.
Written by
Oceanographic Staff
Photographs by
Seafields & Unsplash
Shop window
current issue
Back Issues
Enjoy so much more from Oceanographic Magazine by becoming a subscriber.
A range of subscription options are available.
Sea stories
Beautiful ocean stories straight to your inbox.
Join our community.