Bleached
Issue 30
In this issue: Consider the impacts of tourism in Raja Ampat, and what the future holds / Enjoy rare insight into one of the remotest Southern right whale breeding grounds in the ocean / Ponder this question from researchers in Portugal: could ocean gravel hold answers to combatting climate change? / Marvel at the story behind tagging the ocean's largest stingray for the first time ever / Dive into the positive story of one charity's mission to provide European lobsters with a fighting chance of survival in the wild
£10
Make this edition the first of a new subscription!
Ocean Hub is more than a magazine subscription. As well as each new magazine – starting with this one – you'll have digital access to EVERY edition of Oceanographic ever published, in addition to a range of other products, services and discounts exclusive to Hub members.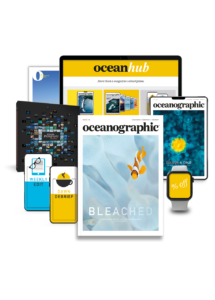 Find out more

about page
BLEACHED: Paradise in peril?
While increasing numbers of tourists explore Raja Ampat, parts of the region have seen mild coral bleaching in recent months. Is this paradise suffering from its own success?
southern sanctuary
In New Zealand, a team of researchers gained rare access to one of the most remote breeding grounds of Southern right whales to reveal more about the species by collecting skin samples and tracking data.
gravel of hope
In Portugal, a simple, low-cost solution to restore underwater forests might hold some crucial answers to combat the effects of climate change.
tagging a smalleye: a world-first
Smalleye stingrays are rare, elusive, and likely to be endangered. Off Mozambique, Marine Megafauna Foundation founder Andrea Marshall recently tagged the world's largest ocean stingray for the first time ever.
small claws, big impact
The National Lobster Hatchery in Padstow, UK, rears the next generations of Cornish lobsters through their early stages, giving this commercially exploited species a greater chance of survival in the wild.
BEHIND THE LENS (IN ASSOCIATION WITH SEALEGACY)
Each issue, we chat with one of the world's leading ocean photographers and showcase a selection of their work. In this edition, we met up with award-winning underwater photographer Matty Smith.
COLUMNISTS:
Investigative journalist and director of The Outlaw Ocean Project, Ian Urbina addresses the urgency of reimagining the ocean to protect it in his latest column.

Hugo Tagholm, former Surfers Against Sewage CEO and executive director and vice president of Oceana in the UK, outlines the importance of hopeful and inspiring stories for ocean conservation.

Cal Major, ocean advocate and founder of the charity Seaful, sheds light on the significance behind her efforts to paddle around Scotland.
Magazines & books: All orders shipped from the UK. Postage prices vary depending on shipping destination. EU customers may have to pay an additional customs charge. Most international deliveries take 1-3 weeks. Want to avoid shipping? Explore our Digital Ocean Hub subscription. Any orders fulfilled by a third party are subject to that party's shipping T&C's.
A taste of what´s included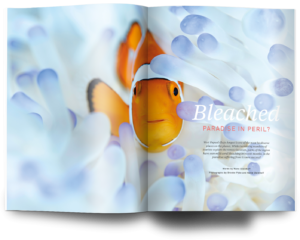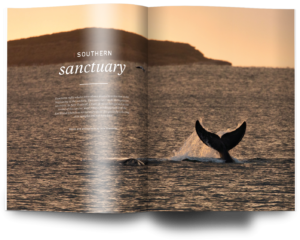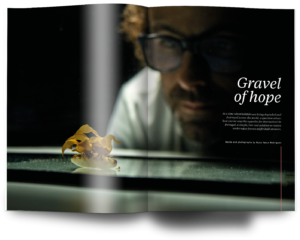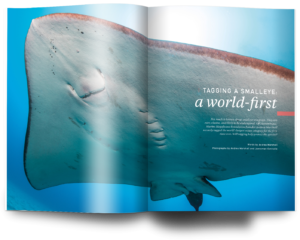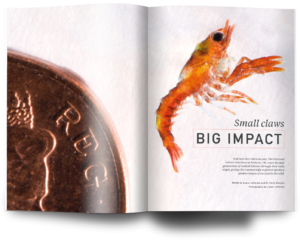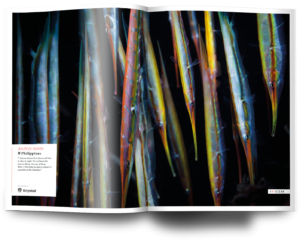 Learn more about the magazine
Oceanographic Magazine uses beautiful photography and captivating storytelling to transport both the wonder and plight of the ocean into people's homes. It is a magazine that aims to bring our blue planet to life, to connect and inspire.
About the ocean. For the ocean.
Read more

about magazine