Conservation
Saving the Arctic Ocean
One of the world's most accomplished Arctic explorers, Pen Hadow, reveals the experiences and motivations behind his mission to have the international waters of the Arctic Ocean designated a protected marine reserve.
Photographs by
Florian Ledoux
Additional photographs by
Martin Hartley
As the sea ice bent and sagged I braced myself for the inevitable. Within a fraction of a second I would drop through to be enveloped by the ink-black waters of the Arctic Ocean. But I was prepared. Immersion was an expected consequence of the uniquely direct route I was taking to our planet's northernmost point, the North Geographic Pole. I had already climbed into my one-piece immersion suit and inflated my sledge's Zodiac-like rubber outer skin. This thinly refrozen waterway, between two ice floes that had recently pulled apart, had looked suspiciously thin; the familiar 'trap- door effect' of breaking ice did not, therefore, come as a surprise. The frigid waters rose rapidly around me as my view of the surrounding icescape closed down from a kilometre to a few metres directly ahead.
Climbing out the other side, heaving the sledge out behind me, and dripping with sweat from the exertion of swimming and smashing my way through 50 metres of ice not quite thick enough to leopard-crawl up onto, I stripped off my immersion suit as quickly as possible. The seawater attached to its outer surface froze within seconds and tumbled off like shattered toffee. My accumulated sweat inside the suit froze too, but by turning the suit inside-out could be immediately shaken out. I struck off northwards, the maintenance of my body's core temperature now critical, particularly when wearing clothing drenched in sweat that could turn my current situation from dangerous to fatal.
I broke through the sea ice numerous times on my unsupported solo journey to the North Pole. When possible, I clambered onto my sledge and paddled it like a surfboard across the stretches of ice-free open water. On one occasion I spent four hours in the water, unable to find an exit point. On other occasions I lowered myself off the edge of ice floes into the water, unable to see the far side obscured by ground-storms, fog or descending darkness. While the distances were rarely measured in kilometres, they could be extensive and exhausting. They were always nerve-wracking.
My 'Amphibious Option', as I called my sledge-boat and immersion suit, was an equipment innovation to enable the shortest route to be taken between my journey's start and finish points in a melting polar marine environment. Prior to this successful attempt on the Pole, which took place in 2003, I had tried and 'failed' twice before, in 1994 and 1998, learning things on both occasions that enabled my future success. From those previous attempts, and after much wide-ranging research, including analysis of sea-ice satellite imagery, and discussions with oceanographers, it became clear that the traditional route to the Pole was getting longer due to the necessary zig-zagging required to avoid the increasing amount of open water between the floes – all a direct result of global atmospheric warming and associated changing wind patterns and ocean water temperatures. Ice that had been only just thick enough on previous attempts, was now too thin to walk on; the ice that had been too thin to walk on was now open water; and the open water of the past was increasingly less likely to re-freeze in the warming atmosphere and upper ocean waters. I was the first person to set off with such a comprehensive amphibious option. The changing Arctic Ocean environment necessitated it and, as a solo and unsupported expeditioner, the ability to go direct would save me precious time, given it was limited by the 75 days' worth of food and fuel I could haul. I actually reached the Pole in 64 days, having pulled my sledge across ice for a total of 850 hours. But, significantly, forty of those hours cumulatively were spent swimming in the 0oC to -1.8oC super-saline water between the floes.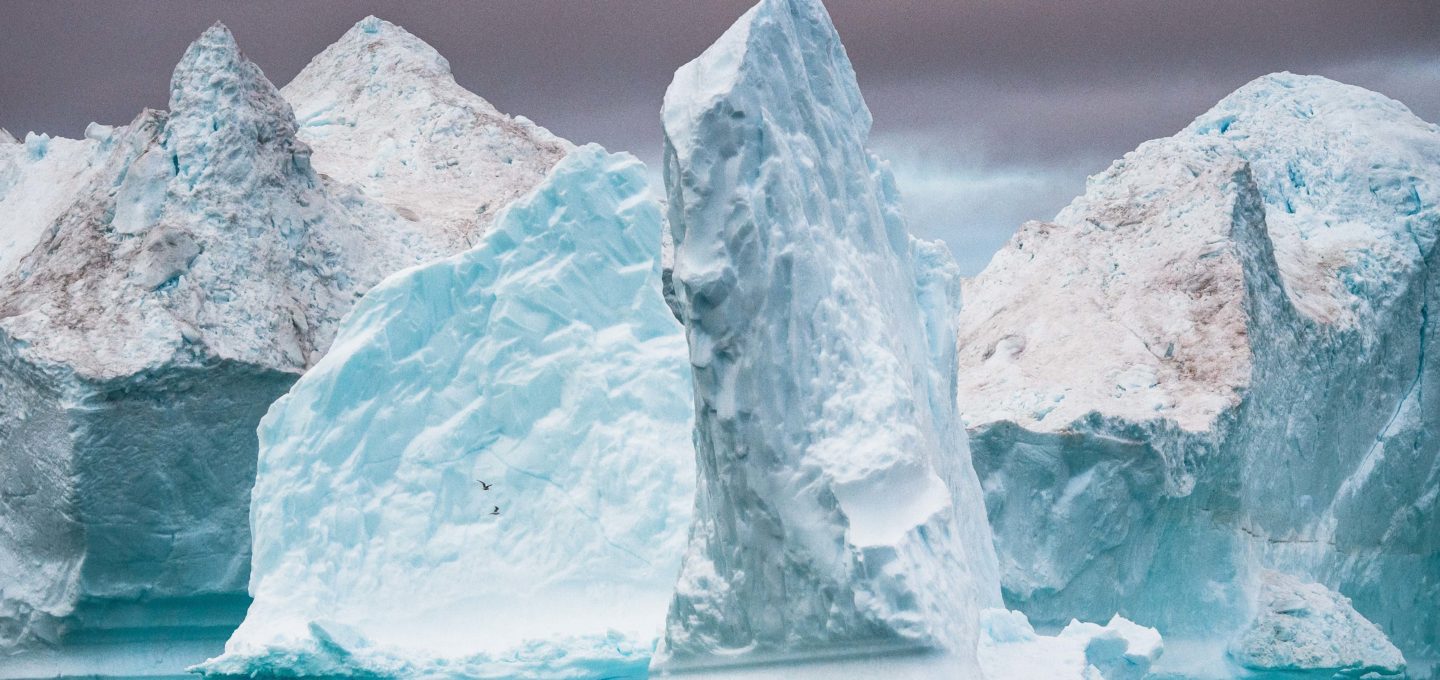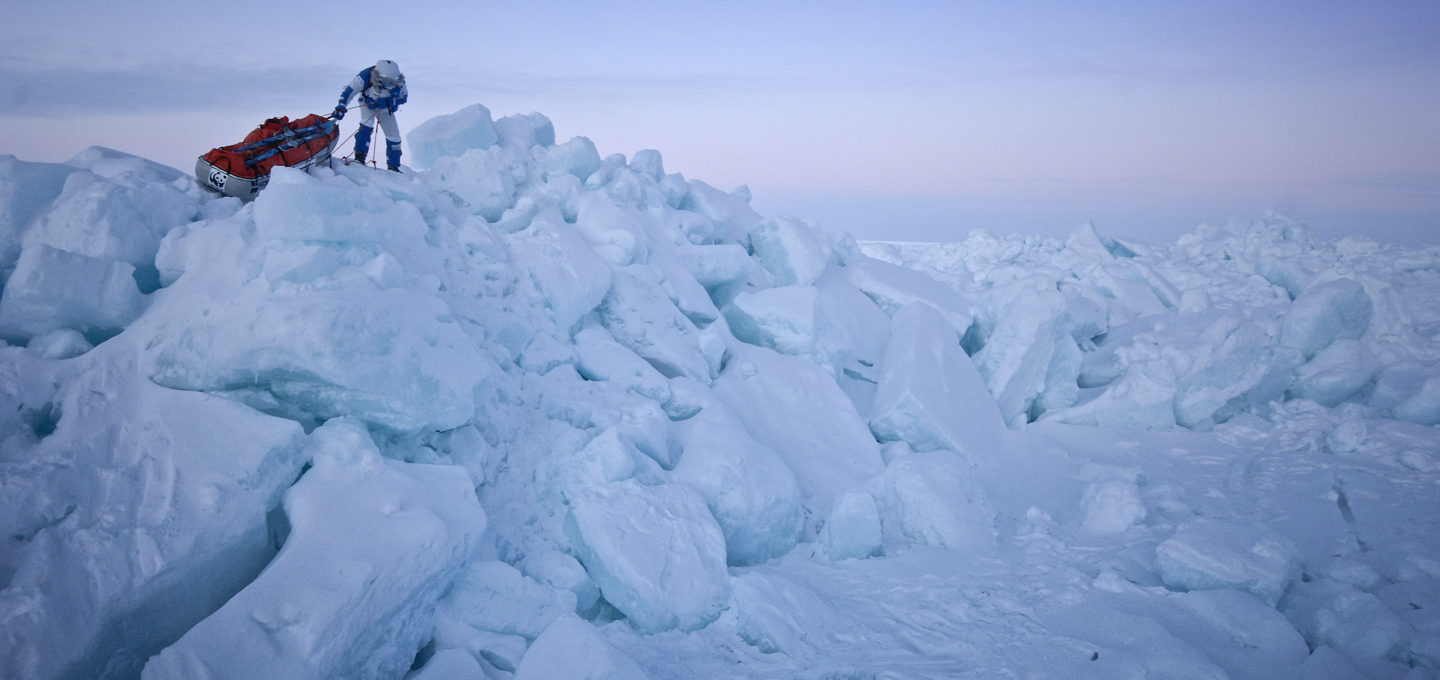 Photographs by
Florian Ledoux
Additional photographs by
Martin Hartley
Continue reading...
To continue reading this article – and enjoy full digital access across Oceanographic – sign up to Ocean Hub today! More info below…
Keep reading by signing up for an Ocean Hub subscription
Ocean Hub. More than a magazine subscription.
As well the delivery of all new editions, members unlock access to exclusive products, services and discounts, as well as EVERY digital back issue we have published.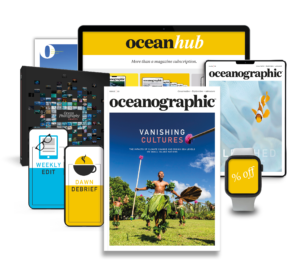 Find out more

about Ocean Hub subscription
Shop window
current issue
Back Issues
Enjoy so much more from Oceanographic Magazine by becoming a subscriber.
A range of subscription options are available.
Sea stories
Beautiful ocean stories straight to your inbox.
Join our community.