Adventure
The ocean and me: Henley Spiers
Words & photographs by
Henley Spiers
Additional photographs by
Jade Hoksbergen, Irene Orozco Heinze and Cristobal Pérez González
Words & photographs by
Henley Spiers
Stories of those who found their vocation in life at a young age have the power to inspire but also intimidate. In underwater photography I found my calling, but it took a quarter of a century to realise that my salvation lay in the ocean.
I was born in London to a French mother and British father. We later moved to the countryside but never lived by the sea. Even so, thanks to my parents, I started swimming lessons at the young age of three. A few years later, there are happy memories of drenching the family bathroom as we learnt to clear a snorkel. At 12 years old came the first scuba dive, and within a year, this bubble blowing baptism was followed by certification as a junior open water diver. The underwater world opened up further, although it took time to reach the same comfort level on scuba as on snorkel. As a teenager, the meditative calm which best suits diving did not come naturally, the competitiveness applied to my other sporting pursuits was ill-suited to smooth ear equalisation and measured air consumption.
Swimming over coral reefs evoked a powerful concoction of emotions. The simple act of donning a mask transformed me into an explorer, a wide-eyed witness to moments and places rarely seen. Enveloped by water, breathing turned into a conscious, rhythmic act, I could achieve a state of calm which remained elusive above the surface. I tracked the movements of the reef's inhabitants with endless wonder. Nevertheless, the ocean was one of many passions, and whilst my logbook was growing, I had no idea what the future had in store.
From a young age I had wanted to follow my father's footsteps into the 'business' world and the broad strokes of this goal remained unquestioned. A history degree was swiftly followed by a graduate job at a marketing consultancy firm in London. A new stage of life, one which would soon be called into question. On paper, things were good, but my stress levels were through the roof, and I was far from happy. Holidays to the ocean gained in importance and meaning during this period, the pleasure and calm found underwater in sharp contrast to my existence back home. In the office, I would daydream of life as a divemaster on a tropical island. At 24 years old, I was earmarked for the 'fast-track' up the company ranks, but just two weeks after a promotion which made me the youngest at my grade, I resigned to go become that divemaster on a beach. My managers kindly offered a one-year sabbatical instead, with a job to return to at the end. I now had twelve months to test if the daydream was indeed better than my corporate London life.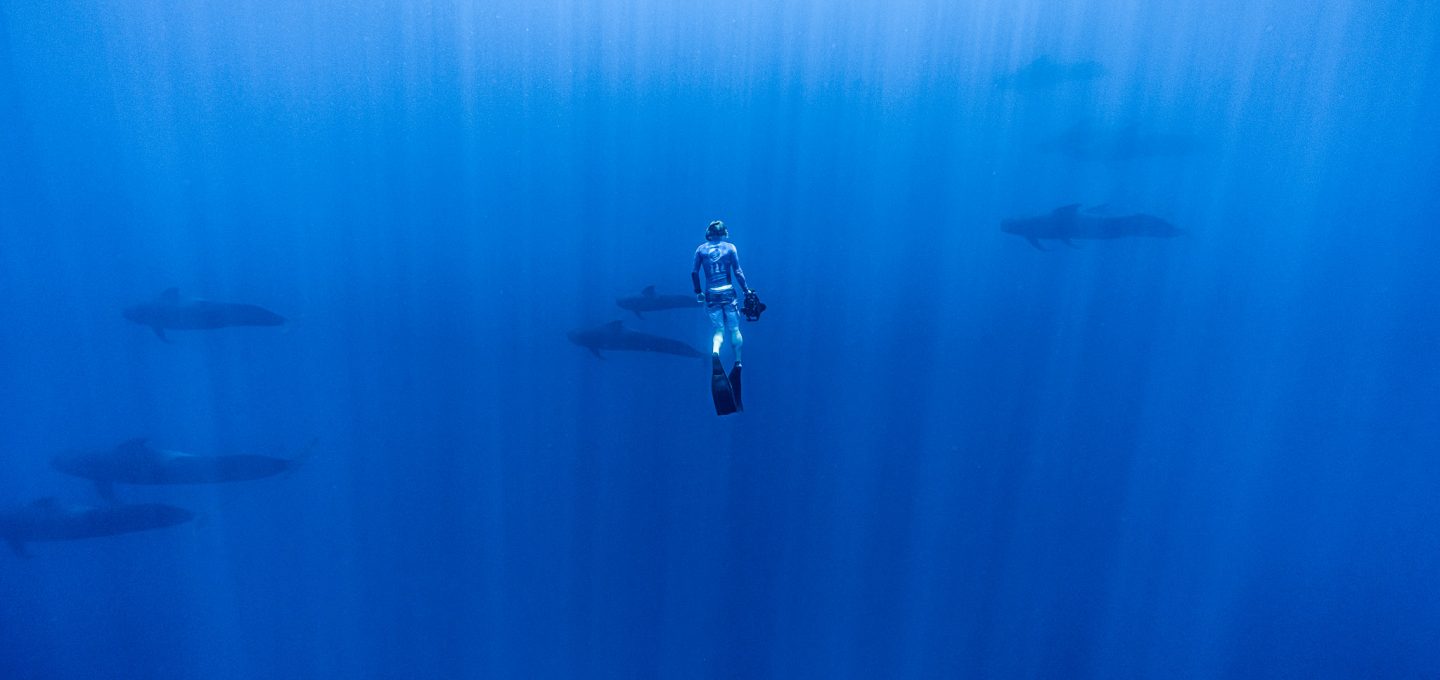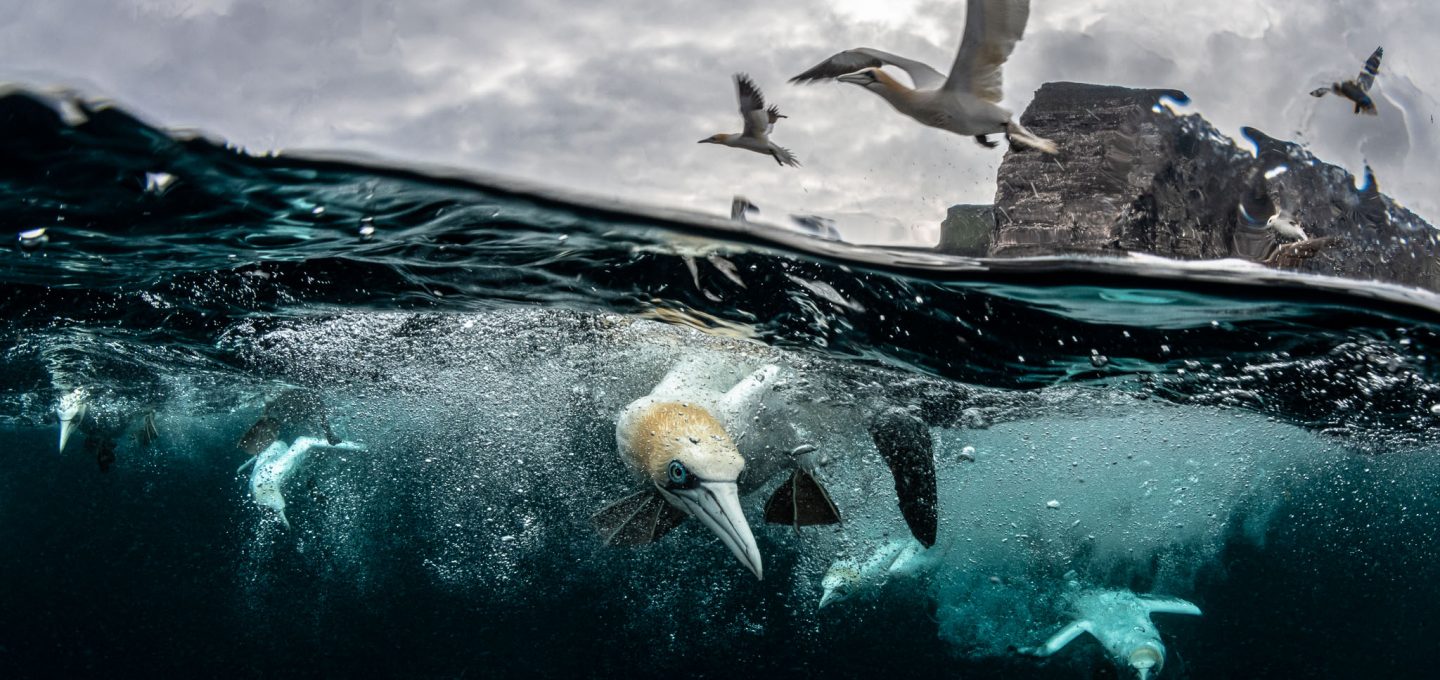 The room is bare except for a bed, fan, and a few cockroaches. The toilet and shower are outside and only occasionally functional. I wake at 4:30am, pulling on board shorts and grabbing a semi-dry rash guard from the towel rack. An hour later, before sunrise, we drop into an inky sea, descending swiftly to 30m where thresher sharks use scythe-like tails to navigate the cleaning stations. For months now, this has been how every day starts, being underwater has become an everyday occurrence which never sinks into the realm of mundane.
"I'm not sure I'm coming back."
Stripped of material privileges, I found happiness in a life which revolved around regular ocean pilgrimages and sharing her wonders with others. A big decision loomed: to abandon my old career for good or not? It was a watershed moment at the time. No one I knew had moved between these two worlds and leaving a promising career behind was a controversial move.
In the best decision of my life up until that point, I followed heart rather than head, choosing the ocean. In Bali, I became a dive instructor and discovered a new passion for teaching. Although woefully inexperienced for the position, I was offered the role of internship manager at a PADI Career Development Centre. Now responsible for up to 30 professional diving interns at a time, each staying for several months, it was a dream job to lead the development of this enthusiastic community of divers.
The price paid for this pursuit of passion lay in the long hours and low compensation of the dive industry. In such conditions, even a dream job can lose its lustre. I was terrified by the former pros who lose their passion to such an extent that they never want to dive again. After a couple of years, I knew I wanted to stay in the ocean, but it was time to test a new path. Three avenues were of interest: boats, technical diving, and underwater photography.
Returning to Malapascua island for rigorous technical dive training, I was pushed to the limit daily, stress-tested at depth to handle every emergency drill the instructor could think of. Those lessons pushed my underwater skillset into a new dimension, but none of that mattered when super typhoon Haiyan swept through the Philippines with deadly force. The roof was lifted right off our head as we braced ourselves from the wind and flying debris. Miraculously, no one perished on our small island, but Haiyan would claim thousands of lives and razed communities to the ground. Relief work took the place of diving, and in the midst of the chaos, love blossomed with Jade, the woman of my life.
I pursued boating qualifications in the Caribbean with the intention of becoming a skipper and dive instructor on a catamaran. Whilst gaining the Yachtmaster Offshore licence, I learned that boats break a lot and my enjoyment of sailing isn't close to the thrill of diving, a career as a charter skipper no longer seemed like a dream ticket. Serendipity dealt a new hand in Saint Lucia marina, where a chance encounter with an old friend from Bali led to a job as dive manager at his newly built dive centre.
Although I'd dabbled with compact underwater cameras, photography was very much secondary to the enjoyment of the dive itself. That would change in Lembeh, where the avid breed of diving photographers inspired the rental of a 'serious' underwater set-up. Cruising over the mucky seabed in search of weirdly wonderful creatures, my eyes lit up with each click of the shutter. Colourful and sharp, the undersea world was revealed in a whole new light, one which exceeded the naked eye.
Investing in a camera system of my own, it became a treasured companion in Saint Lucia as we set-off to identify and map new dive sites. The sense of discovery was heightened by the act of bringing home photographs, and a long-forgotten joy of artistic creation was awakened. The images were mediocre, but the pleasure in making them, combined with a positive reaction from friends and family, spurred me on. In photography, I finally had a way of transmitting the beauty of the undersea world which non-divers could relate to, pictures could wow where words had failed.
Two years later, the passion for underwater photography overwhelmed my love of guiding and teaching divers. By then Jade had joined me in Saint Lucia and our free time was devoted to the crafting of underwater images. As a talented painter, her sense of composition came instinctively, and from the early days until now, Jade has remained my artistic compass. I decided to follow my heart once again and see if I could carve out a new ocean career as an underwater photographer. Looking back, it was failry naive, as my enthusiasm was far ahead of my abilities as an underwater photographer. Once again, the heart won over the head.
Six years, one marriage, two children, and three international relocations later.
Life and work are busy. Jade and I have co-authored two books with our images and published a litany of articles. My pictures have been awarded in the most prestigious photography contests, and today I am a teacher within the image-making community, leading expeditions around the globe. The passion for underwater photography burns brightly and there is still so much to discover.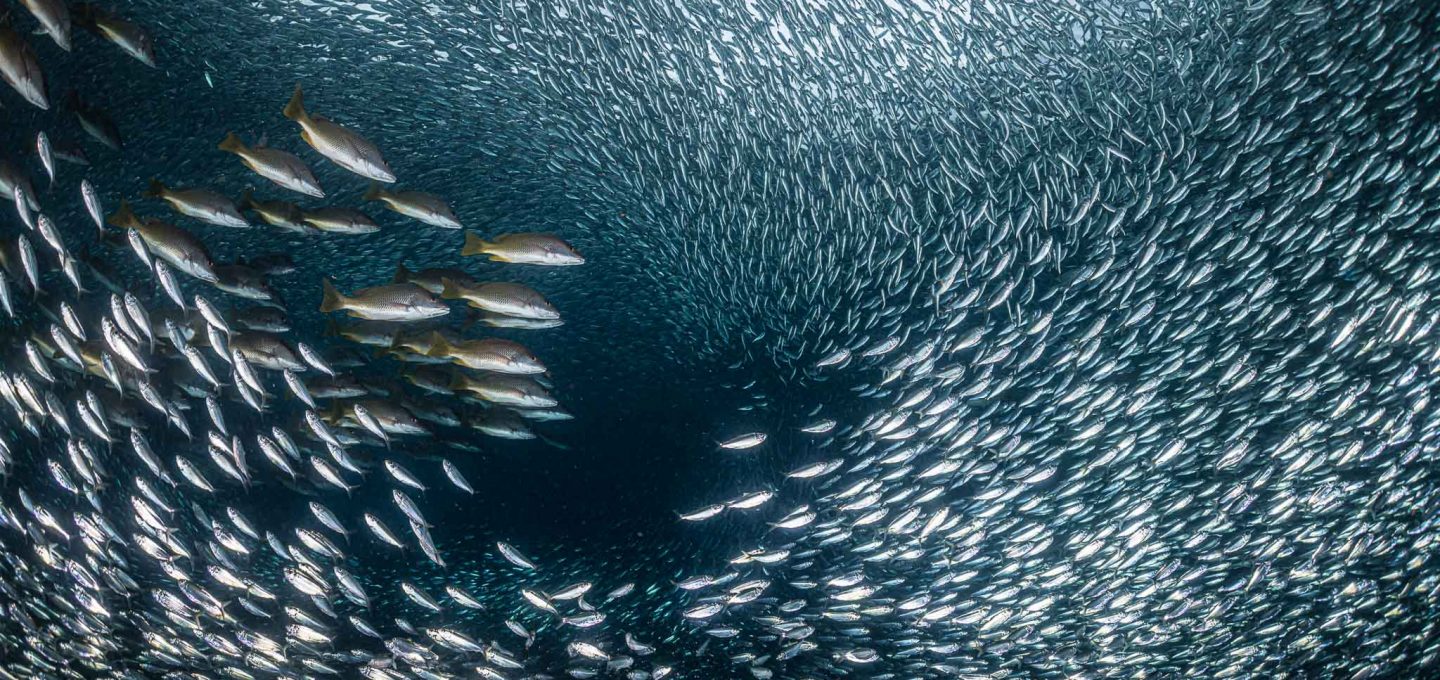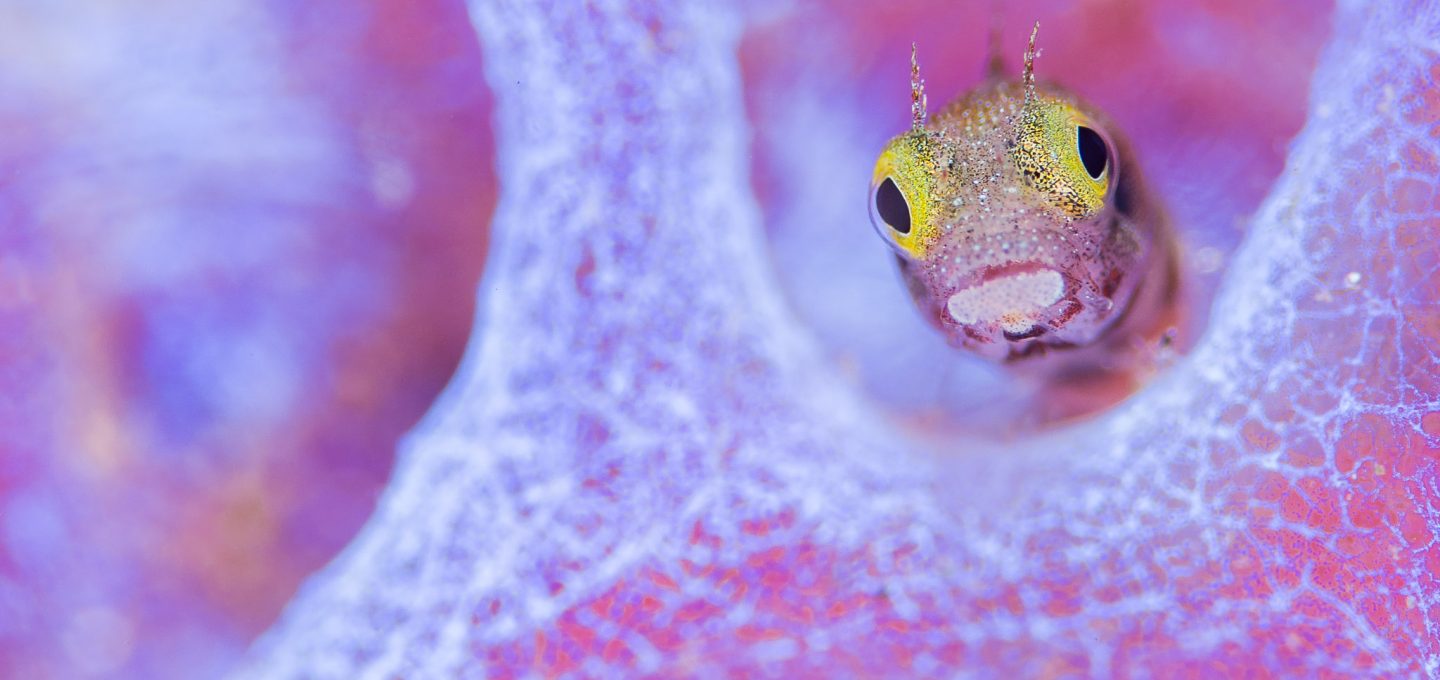 Lately, I've moved away from reefs to focus on exploring the pelagic ocean and temperate seas. The career of an underwater photographer is unpredictable and requires a skillset far beyond the creation of beautiful images. The sea has given me so much, and I now hope that my work can give something back, opening eyes and hearts to both her beauty and fragility, working hand-in-hand with efforts to conserve and regenerate her habitats.
The ocean is my dream office and underwater photographer is my dream job within it.
_ _
Henley Spiers is an underwater photographer and ambassador for Fourth Element. Learn more about him here.
Meet Henley's inspiring ambassadorial colleagues – people who share his passion for the water, including ocean adventurers, explorers, photographers and filmmakers – here. 
Additional photographs by
Jade Hoksbergen, Irene Orozco Heinze and Cristobal Pérez González
Shop window
current issue
Back Issues
Enjoy so much more from Oceanographic Magazine by becoming a subscriber.
A range of subscription options are available.
Sea stories
Beautiful ocean stories straight to your inbox.
Join our community.