Ocean Plastics
Coca-Cola retains plastic polluter crown for fourth year running
Written by
Oceanographic Staff
Photographs by
Ian Lean, Carys Griffiths & Sam Breeze

New data from Surfers Against Sewage (SAS) has revealed the 'Dirty Dozen' companies responsible for over two thirds (70%) of branded pollution collected in the UK over a 12-month period. Between 6 June 2022 and 5 June 2023, citizen scientists collected 30,745 individual polluting items, 36% (10,951) of which were branded.
Coca-Cola tops the list for the fourth year running, despite initiatives by the company to reduce plastic pollution – including the introduction of attached caps across its entire portfolio in May 2022.
McDonald's and PepsiCo take second and third place, with the former overtaking the latter for the first time. Together, the three biggest polluting brands were responsible for a staggering 37% of all branded pollution collected during the audit – down only two percentage points from last year's figure.
Izzy Ross, campaigns manager at Surfers Against Sewage, said: "The results of this year's Brand Audit are shocking, but sadly not surprising. Year on year we're seeing the same culprits responsible for disgusting amounts of plastic pollution on our beaches, and in our cities and countryside. This Dirty Dozen of plastic polluting companies need to clean up their act. They must be held accountable for their pollution and driven to do more to adopt circular business models to reduce their plastic and (by extension) their carbon footprint. These industry giants have the power to save or condemn our ocean. At the moment they're choosing the latter."
The fishing industry has emerged as a leading source of plastic waste in 2022/23, with fishing gear (including line, nets and ropes) making up 11% of polluting items found during the audit – a figure that rises to 16% of waste pollution on beaches. This is a 5% increase on last year's figure of 11%. Fishing rope was the third most abundant item amongst unbranded pollution after 'miscellaneous plastic' (where the source could not be identified) and cigarette butts. This year's brand audit was also the first to identify a significant number of vape and e-cigarette products, with 131 items logged in this category.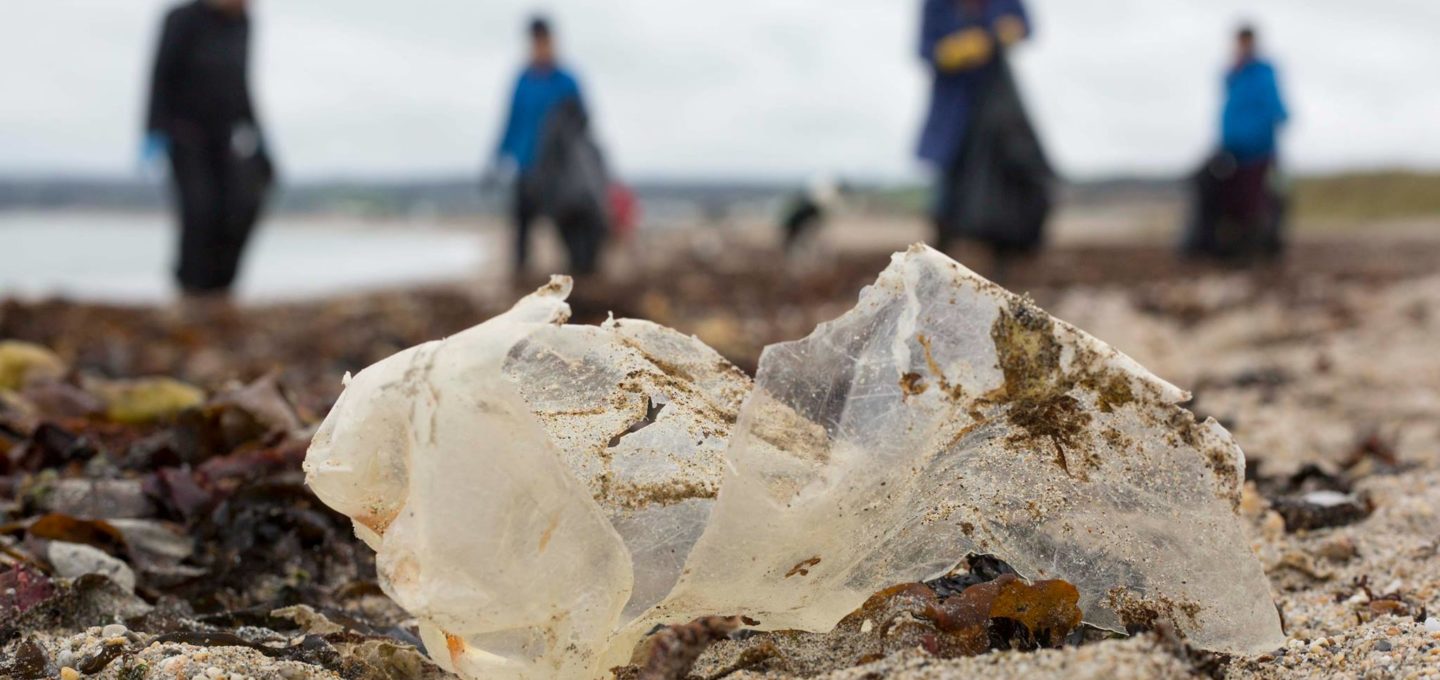 The Brand Audit report is a yearly publication analysing data collected by volunteers during SAS's Million Mile Cleans – which see communities from across the UK come together to clean up coastlines, canal paths, bridleways and city streets over a period of 12 months. This year over 4,000 volunteers took part in 499 cleans.
SAS is calling on corporations to clean up their act on plastic pollution by taking responsibility for the entire lifecycle of their products, reducing their packaging, and adopting circular business models. In addition, the charity is urging the government to introduce an 'all-in' deposit return scheme (DRS) for drinks containers of all sizes and materials, including glass – rather than solely small containers classified as 'on-the-go'. This scheme would see consumers pay an up-front deposit on products, redeemed on return of the container.
Growing in popularity, deposit return schemes are already used effectively across Europe, receiving high return rates. In 2018, the UK Government announced plans to introduce a DRS in England, Wales and Northern Ireland but has since delayed the implementation of the scheme – which it has announced will not include glass – until 2025. Last month the Scottish Government were forced to follow suit and pushed back its plans for a DRS until 2025.
Ross added: "A deposit return scheme is one of the most effective ways to reduce plastic pollution. DRS schemes have been shown to be highly successful in other countries, and there's no reason to assume this wouldn't be the case in the UK. Unfortunately, the government continues to stall on plans to implement a DRS. In doing so, it is condemning our ocean, beaches and rivers to a further 8bn extra pieces of plastic a year, as plastic gradually chokes these fragile ecosystems to death."
At the end of 2022, SAS released its national action plan to end plastic pollution, outlining four core demands to tackle plastic pollution.
For more from our Ocean Newsroom, click here. 
Written by
Oceanographic Staff
Photographs by
Ian Lean, Carys Griffiths & Sam Breeze
Shop window
current issue
Back Issues
Enjoy so much more from Oceanographic Magazine by becoming a subscriber.
A range of subscription options are available.
Sea stories
Beautiful ocean stories straight to your inbox.
Join our community.