Adventure
Behind the lens: Daan Verhoeven
Behind the Lens
places a spotlight on the world's foremost ocean photographers. Each edition focusses on the work of an individual who continues to shape public opinion through powerful imagery and compelling storytelling.
Interview by
Oceanographic Magazine
Photographs by
Daan Verhoeven
Interview by
Oceanographic Magazine
Daan Verhoeven is a freedive instructor, former Dutch freediving record holder, freediving cameraman and photographer, based in Cornwall in the UK.
Best known for providing a stunning photographic narrative of freediving and the underwater world, Daan is a certified freedive instructor and has opened Aquacity Freediving in Cornwall with his partner, British national champion Georgina Miller.
OCEANOGRAPHIC MAGAZINE (OM): IN THIS ISSUE, YOU WROTE THE COVER STORY ABOUT THE TREN MAYA TRAINLINE IN MEXICO THAT MIGHT SERIOUSLY HARM THE FAMOUS CENOTES. WHAT IS YOUR PERSONAL CONNECTION WITH THAT PLACE?
Daan Verhoeven (DV): Nothing can really prepare you for the cenotes. If you like water in any shape, they are magical. Some of them look like rivers, some like mangroves, some of them like gardens, and then some of them look like those classic dark cenotes with a bit of sunlight coming through. They're so diverse that every time I went to a new cenote, I had butterflies in my stomach because I didn't know what to expect. From a photography point of view, it's so fascinating and so different from what I'm used to. You can play with the light and the surroundings, and it just gives you so much. It almost makes photography too easy.
OM: WHAT IS AT STAKE IF THE TREN MAYA TRAINLINE PLANS GO AHEAD?
DV: What we know is that all cenotes are part of an enormous aquifer. We know that they're all connected but we don't know where they all are. So, the trainline might hit one cave system and just destroy that but we don't know what happens down the line from that cave system or if it blocks the whole thing. That's the problem. I already have a problem with potentially destroying one cenote. Yes, there might be 8,000, there might be 10,000 of them but that doesn't make them less amazing. They still find things in them, such as geological structures, that you can't find anywhere else, and they still don't know how they're formed. There's a lot we don't know. Like Camila points out in the article, that's the freshwater system of that region. That's how that region irrigates itself. If you mess with that, you might mess up the whole region. And for what? Why would you risk that? We don't know what that risk is, but the worst-case scenario is a disaster. And, if you ask me, even a minor risk is too much. You'd destroy something that is unique.
I would love to see a trainline there. Don't get me wrong – if it's a trainline right next to that highway. That makes complete sense. But right through the jungle on top of that water system, that seems like the worst plan imaginable.
OM: WHAT'S THE LATEST NEWS ON THE PROJECT?
DV: The latest development is that the judge upheld a suspension of construction on Section 5 between Cancun and Tulum because they've cut too many corners which is good news. It's only a suspension but hopefully this will give people time to create more awareness and keep the ball from rolling.
OM: WHEN DID YOU FIRST CONNECT WITH THE OCEAN?
DV: I remember being petrified of swimming pools as a kid. In the Netherlands, they teach children how to swim quite early so I must have been five or six. I was so petrified of it that, at a certain point, my stepfather gave me some inflatable swimming armbands and he put me on his back, so I didn't have to swim. He gently started swimming for me to get used to the water and I trusted him. Then he did this thing where he pushed off underwater and you felt that water rushing over your face and all I had to do was to let go of him and pop up to the surface. I loved the sensation of the water rushing by and the sensation of flying. Fear instantly turned into passion. After that I was just always underwater. I think the first time I connected with the ocean was when we went on a vacation to Corfu in Greece at the age of 10 or 11. I remember diving for seashells because I thought they were gorgeous. That must have been my first connection where I really was playing in and with the ocean. Since then, I was one of those kids that was under the water, rather than at the surface.
OM: HOW DID THE PASSION FOR FREEDIVING DEVELOP?
DV: I took a PADI course in the Netherlands and learned how to scuba dive too. During a scuba diving holiday in Egypt, we got the option to snorkel for a bit and my friend and I were diving down so deep that people started asking us if we were freedivers. We didn't know what that was, so he looked it up. We found this documentary called Ocean Men which was about the best freedivers at the time: Pipin Ferreras and Umberto Pelizzari. They were taking this sled down to unbelievable depths and I thought that is madness. But there was one scene where Pipin was just snorkelling and he goes down to a wreck at around 10m. He was inside the wreck and my mouth just dropped. It seemed like something I could do too so I decided to take an introduction course in freediving back in 2004. I haven't touched scuba diving equipment since. With scuba diving there was always this element of 'I'm breathing underwater and that is weird'. Scuba diving didn't quite click with me, it was too technical. As soon as I tried freediving, the freedom of moving underwater without gear and decompression stops instantly grabbed me. Since I discovered freediving, I have been wet ever since pretty much.
OM: HOW IMPORTANT IS FREEDIVING TO YOUR MENTAL HEALTH? WHAT BENEFITS DOES IT HAVE?
DV: Looking back at that time, I think I started freediving when I was depressed. I was not healthy, I was eating badly, I was smoking a lot, I was underweight and not going out. Because I loved doing freediving so much, it made me realise 'oh, I need to get in better shape'. I quit smoking and started eating better. And because freediving is not something you do by yourself, you have to do it with a buddy, I went out of the house more and became more sociable. All of this led to a massive improvement of not only my physical health, but also my mental health. When you find something you truly love, it makes you blossom, doesn't it? For me, freediving was the first step out of that depression. I mean, I wasn't suicidal, but I was stuck in an apartment for a couple of years. It was not a healthy situation and freediving really helped.
OM: HOW DID YOU TURN PASSION INTO PROFESSION?
DV: I started competing in freediving competitions in 2006 next to my nine-to-five office job. When the financial crisis hit in 2008, I just started a new job as a graphic designer. When the economy shrank too much, they had to let me go. I just invested in a new camera, so I was taking many pictures on land and sold some of them too. At the same time, I tried giving professional freediving a go by becoming a professional safety diver but that was seasonal work so I couldn't really make a living with that. I then met a girl in 2010 in the UK and she had her own gardening business, so I started working for her. I slowly saved up enough money to buy a new camera and an underwater housing and I started taking photos underwater. By 2014, I had enough of a reputation and portfolio that I was able to make a living as an underwater photographer.
OM: HOW DID YOU LEARN YOUR SKILLS? ARE YOU ENTIRELY SELF-TAUGHT?
DV: The funny story is that when I was 18 or 19, I applied to photography college. I showed them my portfolio and they wouldn't let me in (laughs). So, everything I've done, I've taught myself or learned with the help of friends.
OM: YOUR WIFE, NATIONAL FREEDIVING CHAMPION GEORGINA MILLER, AND YOU FOUNDED AQUACITY FREEDIVING IN CORNWALL. HAVE YOU NOTICED INCREASING INTEREST IN FREEDIVING SINCE THE PANDEMIC?
DV: We've been here since 2015 and every year, it is getting busier and busier. Georgina started instructing courses by herself and today, we have three to four instructors just to get the high number of people through. It's very much a growing business.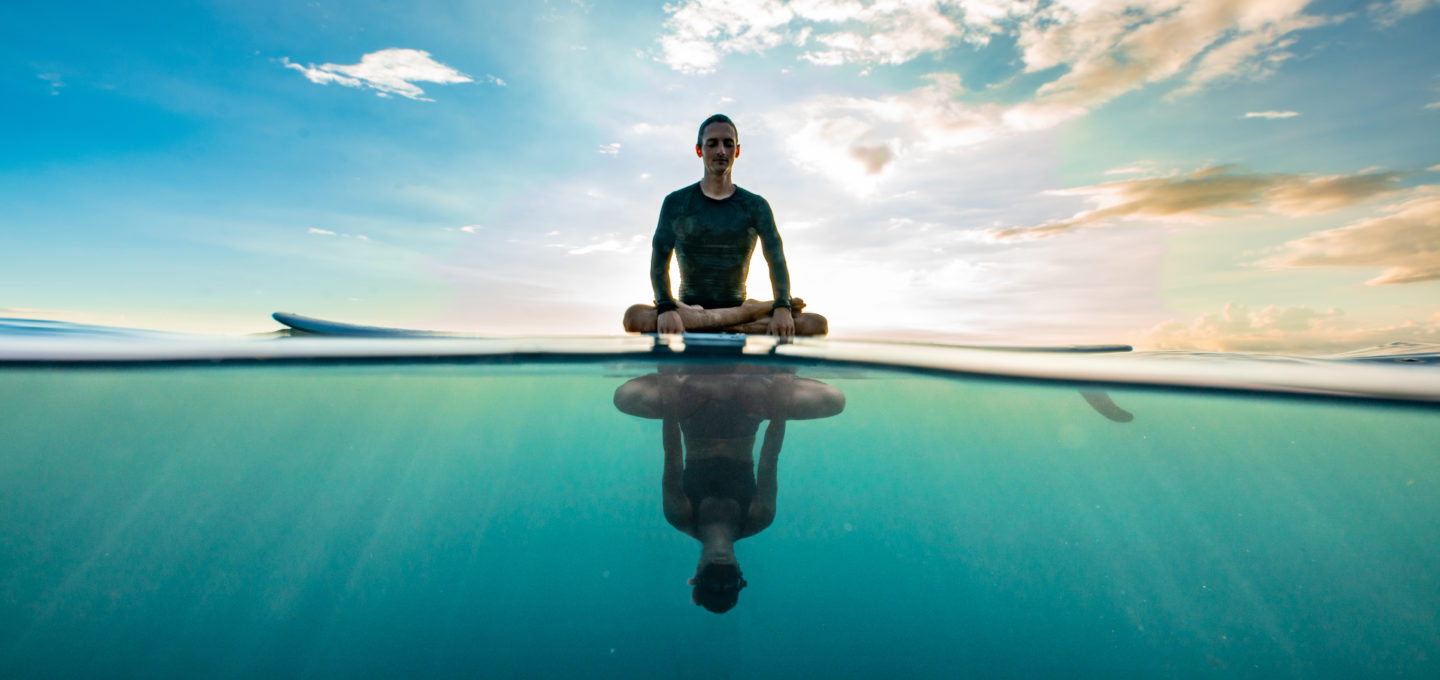 Photographs by
Daan Verhoeven
Continue reading...
To continue reading this article – and enjoy full digital access across Oceanographic – sign up to Ocean Hub today! More info below…
Keep reading by signing up for an Ocean Hub subscription
Ocean Hub. More than a magazine subscription.
As well the delivery of all new editions, members unlock access to exclusive products, services and discounts, as well as EVERY digital back issue we have published.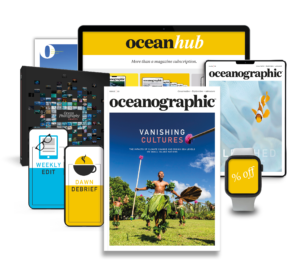 Find out more

about Ocean Hub subscription
Shop window
current issue
Back Issues
Enjoy so much more from Oceanographic Magazine by becoming a subscriber.
A range of subscription options are available.
Sea stories
Beautiful ocean stories straight to your inbox.
Join our community.