Climate change
Warming seas in North East Atlantic could harm key fish stocks
Written by
Oceanographic Staff
Photographs by
Tracey Jennings & Toby Matthews

Mackerel, Atlanto-scandian herring, and blue whiting rely on the cooler waters of the North Atlantic to reproduce and maintain healthy populations. However, warming seas could limit their ability to spawn, leading to declines in the numbers of fish and significantly affecting seafood supplies and ocean ecosystems, the MCS warned in a recently released statement.
The non-profit organisation argued that warming seas can also influence a northward movement of fish towards cooler temperatures, making it important that governments work together across national boundaries to ensure effective monitoring and management of shared fish stocks.  
 
Mackerel, Atlanto-scandian herring, and blue whiting are already being overexploited because key fishing nations such as the UK, Norway, EU, Iceland, the Faroes, Greenland and Russia are unable to agree on total fishing quotas in line with scientific advice. This political impasse coupled with warming seas pushing fish further north and changing their distribution patterns, are creating a perfect storm putting the future health of these important fish stocks at risk.  
As seas become warmer and marine heat waves more frequent governments must prioritise managing these stocks sustainably to help ensure they are resilient to climate change impacts, urges the MCS. If they cannot agree on climate-smart fishery management strategies, the consequences on fish populations will be even more severe, with research finding that warming seas, including marine heat waves, have reduced some Atlanto-scandian herring populations by 40% between 2005 and 2015. 
Dr Olav Sigurd Kjesbu, principal scientist at the Institute of Marine Research in Norway, said: "We know these pelagic fish stocks are sensitive to temperature changes. We have already seen that climate affects their distribution, their ability to spawn and mortality rates. Rapid warming of the seas could accelerate these changes. They could also have a significant impact on the ability of herring and blue whiting to reproduce based on recent analyses." 
Scientists are concerned that if the current North Atlantic marine heat wave continues it could repeat the impact of similar marine heat waves around the globe. Both the 2011 Western Australia and 2014-2016 US West Coast marine heat waves reduced fish populations to such an extent that fisheries closed for more than three years to help rebuild fish stocks.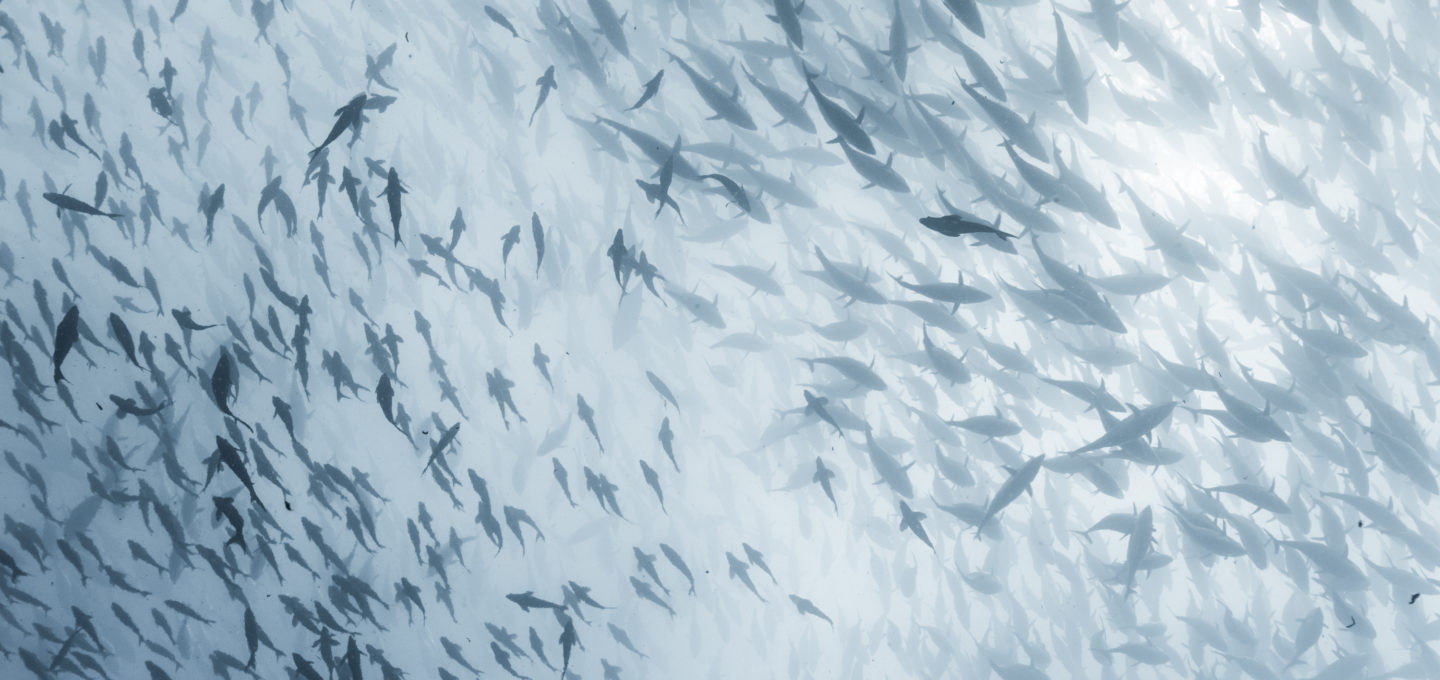 Dr Christopher Free, Marine Institute, University of California, Santa Barbara, said: "In the last decade, marine heatwaves have disrupted fisheries all around the world. If conditions in the North Atlantic stay hot, similar catastrophes may be on the horizon." 
The El Niño phenomenon, predicted to cause 50% of oceans to develop heat waves by September, has already caused the world's largest pelagic fishery, the Peruvian anchoveta fishery, to cancel this year's fishing season.
Erin Priddle, the MSC's regional director for Europe, commented: "Policy makers must find a way to incorporate stock shift changes, such as changing distributions of the North East Atlantic pelagics, into long-term and robust fisheries management plans. Without joined up and effective planning, our fisheries resources could be put at risk of overexploitation, overfishing, and even stock collapse. Take the example of Atlanto-scandian herring in the 1960s, where overfishing and mismanagement of the stock led to huge economic and social consequences, with many fisheries and herring processors going bankrupt and thousands of jobs lost. With even greater political and environmental change ahead, we must learn from the past and ensure that fisheries management is climate-ready, resilient and adaptive to change." 
For more from our Ocean Newsroom, click here. 
Written by
Oceanographic Staff
Photographs by
Tracey Jennings & Toby Matthews
Shop window
current issue
Back Issues
Enjoy so much more from Oceanographic Magazine by becoming a subscriber.
A range of subscription options are available.
Sea stories
Beautiful ocean stories straight to your inbox.
Join our community.