WINNERS GALLERY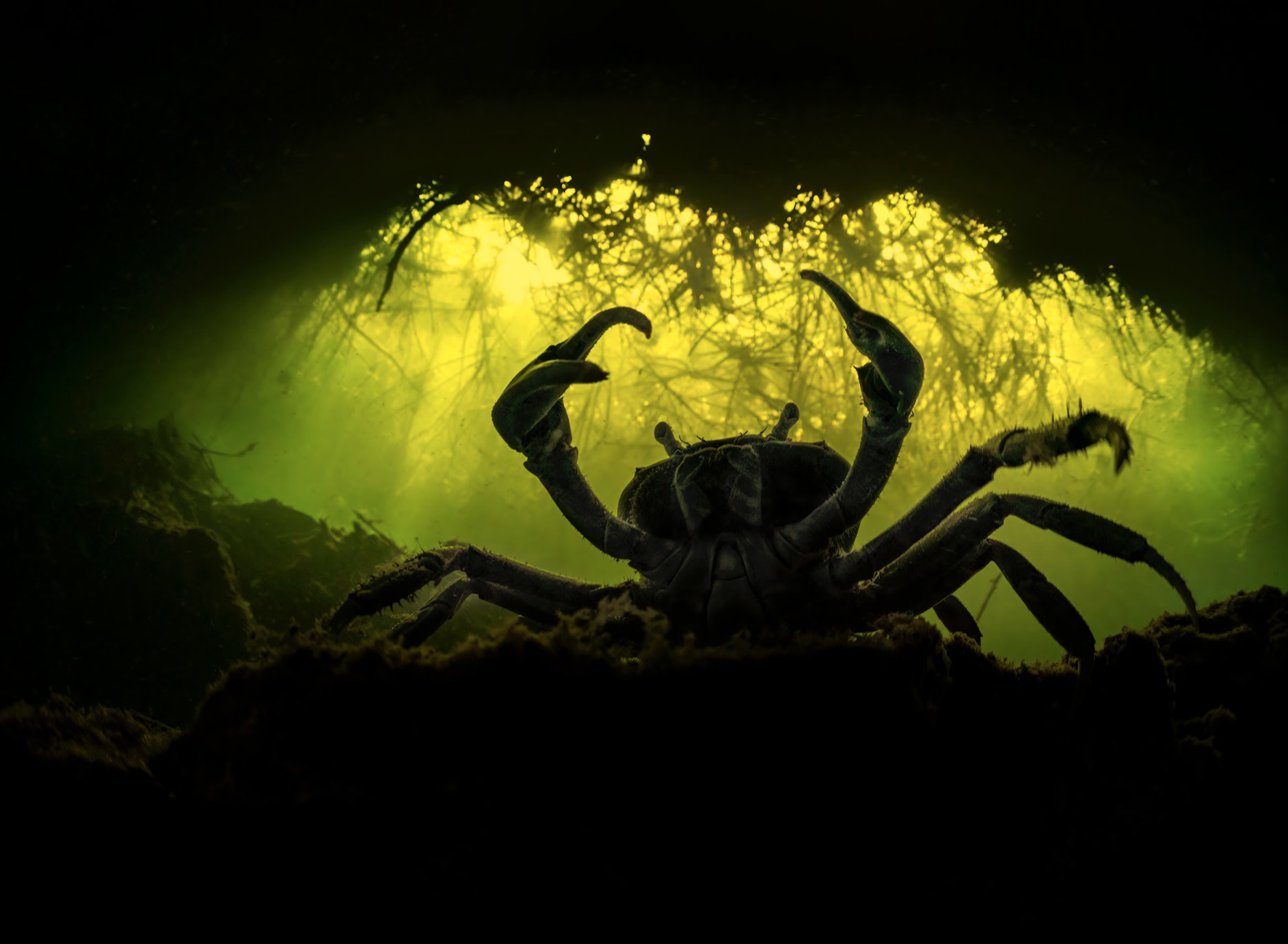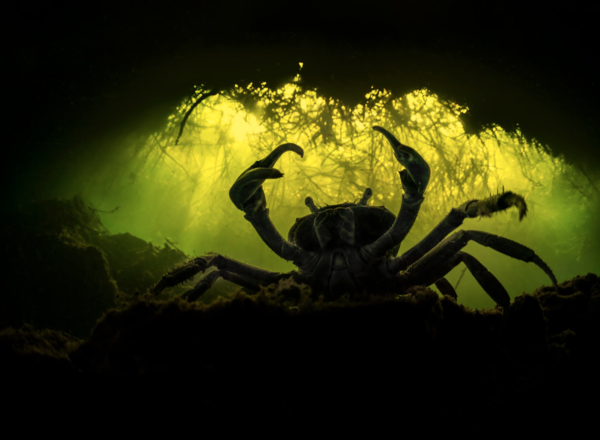 2nd place

Wildlife Photographer of the Year

Martin Broen Quintana Roo, Mexico

20°07'51.8"N

87°28'37.1"W
A seemingly giant blue crab. "On the way back from a scooter ride connecting seven different cenotes where the Ox Bel Ha cave system meets the sea, in the darkness of the cave I saw the silhouette of a creature cut against the light coming from the hole in the cave above. I had to stop to shoot the photo. The Blue Crab, "fishing" in the cave current, looked like a menacing samurai with its dark armour, perfectly framed by the shadows of the cave and textures of the mangrove behind."
BEHIND THE LENS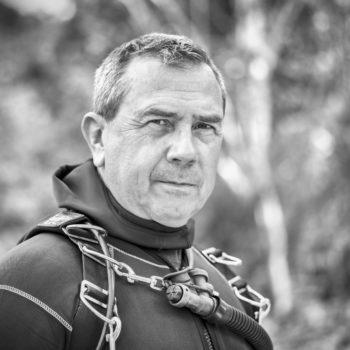 Martin Broen
Argentina
ABOUT THE IMAGE
Taken while on a technical dive using DPVs

Walk-in location

25 degrees Celsius water

Taken early afternoon
MORE IMAGES BY Martin Broen
Reconnect. Immerse yourself. Be inspired.
Enjoy the vibrancy, beauty and impact of each year's finalist photography, celebrated in our Ocean Photographer of the Year coffee table book collection.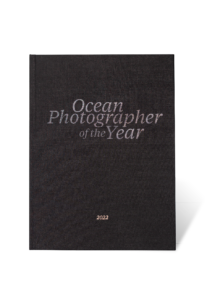 Sea stories
Beautiful ocean stories straight to your inbox.
Join our community.