WINNERS GALLERY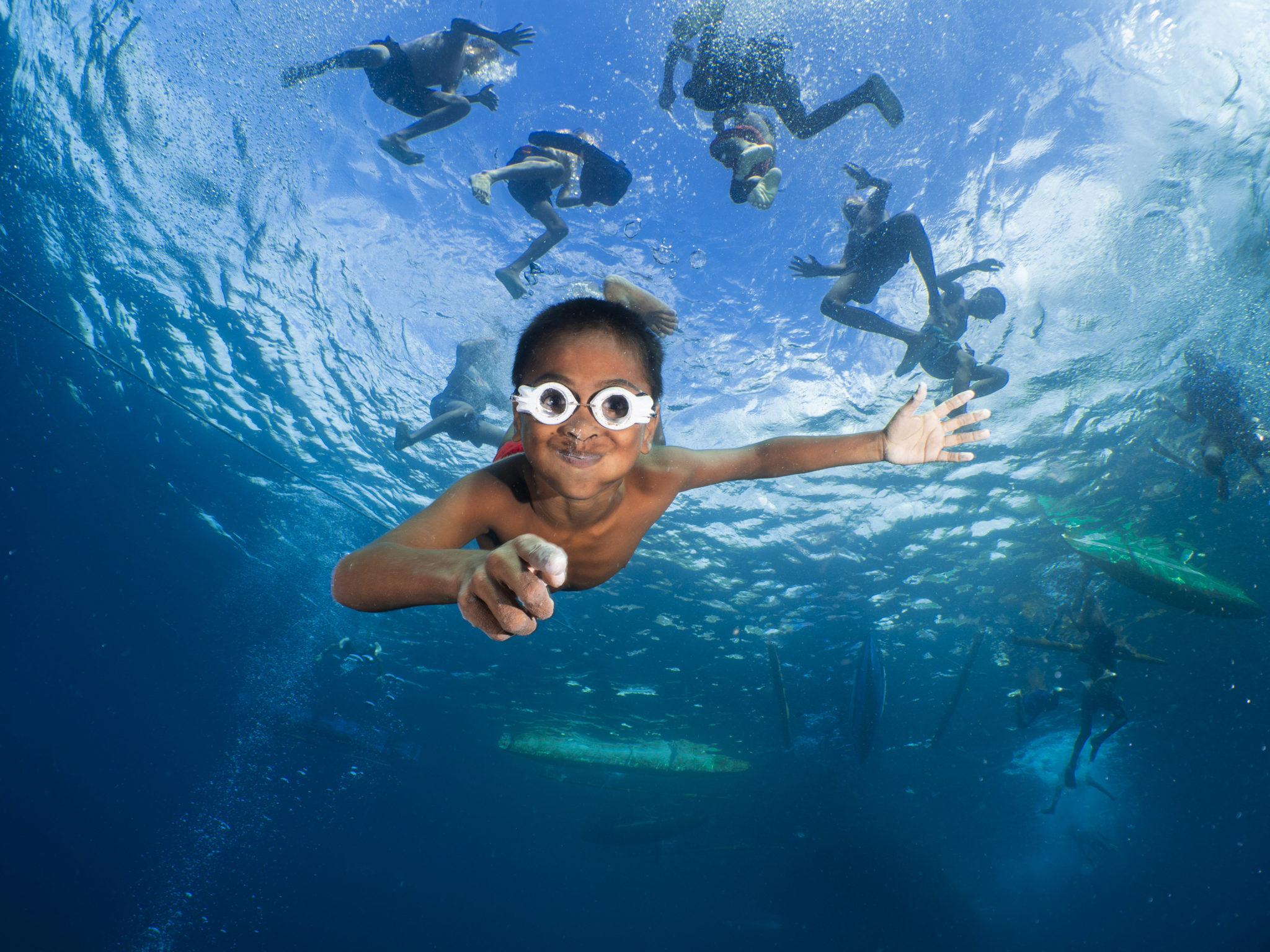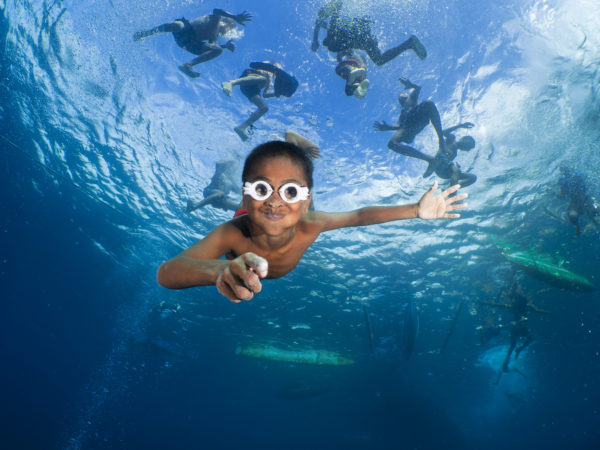 Finalist

Human Connection Award: People & Planet Ocean

Peter Marshall East Nusa Tengarra, Indonesia

8°16'32.0"S

124°20'52.0"E
"As my wife and I geared up for our afternoon dive, local children in their homemade dugout canoes had clustered around our liveaboard," says Marshall. "It appeared that school was out! After a few quick pics of them we took the dinghy to the dive site and descended. As we approached the end of the dive and came up to seven metres, I felt a tap on my head. I looked up to find at least ten children freediving down to us. With their homemade wooden goggles held together with fishing line, they begged for their photo to be taken. Their eyes were wide and beaming with life. This special experience showcased the deep human connection many communities around the globe have to our ocean, and the huge importance the ocean plays in the happiness of children here. They are truly the future custodians of their village reef."
BEHIND THE LENS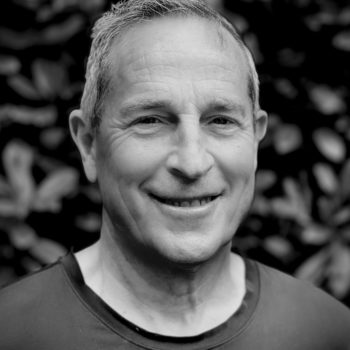 Peter Marshall
Australia
ABOUT THE IMAGE
Extremely calm conditions

Excellent visibility

Afternoon shoot

Taken on scuba equipment
Sea stories
Beautiful ocean stories straight to your inbox.
Join our community.