WINNERS GALLERY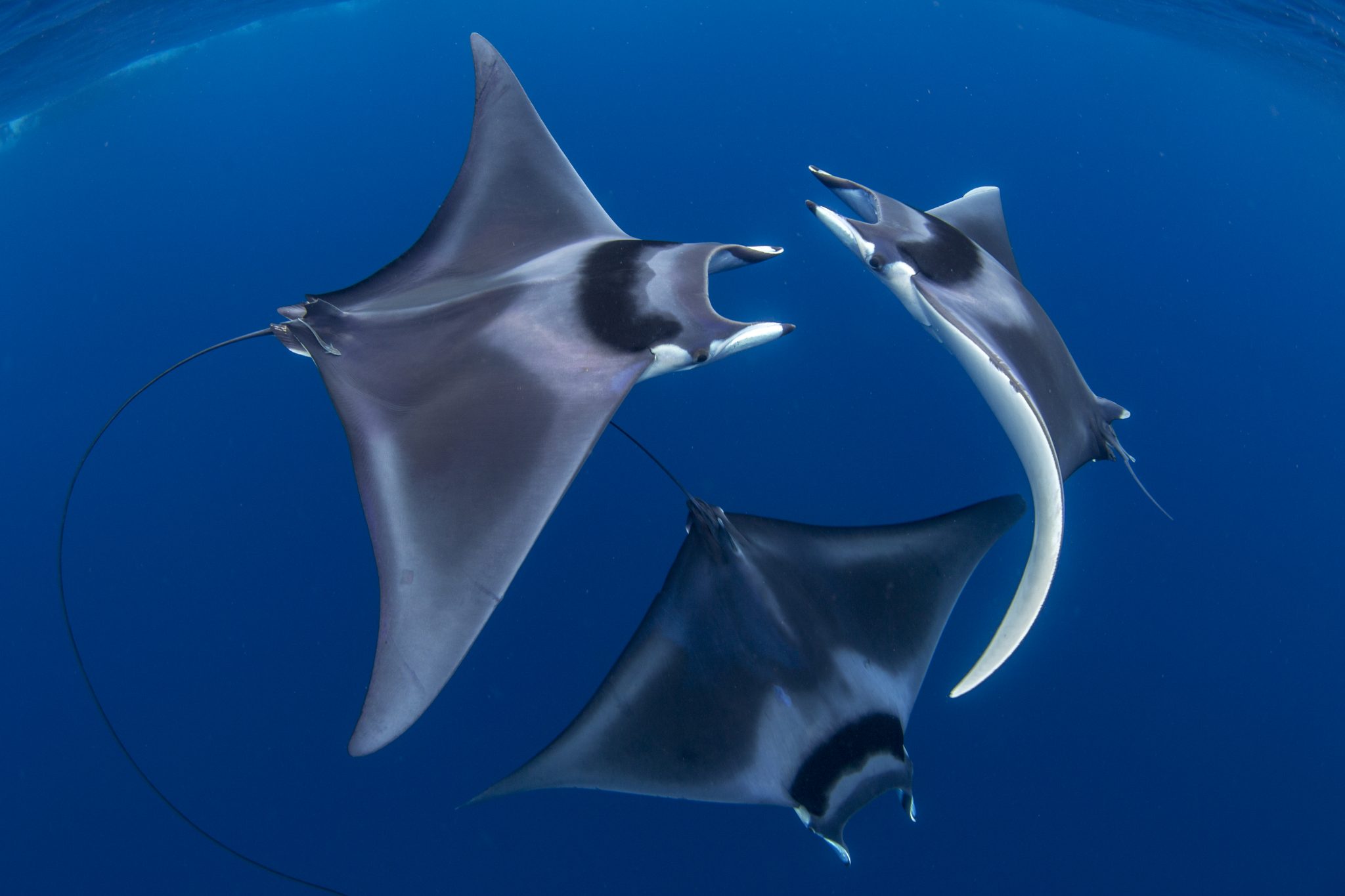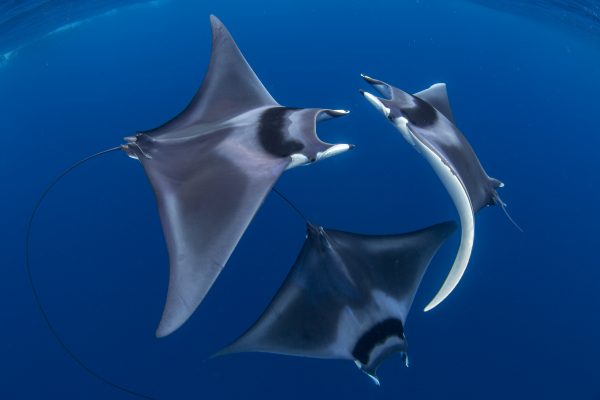 3rd place

Adventure Photographer of the Year

Duncan Murrell Philippines

9°56'14.0"N

118°52'45.8"E
Three spinetail devil rays engage in sexual courtship in Honda Bay. The species is typically shy and elusive, making this capture particularly special. "It is an image I could never have dreamed of capturing at such close quarters, because this behaviour has been so rarely observed or photographed," says photographer Duncan Murrell.
BEHIND THE LENS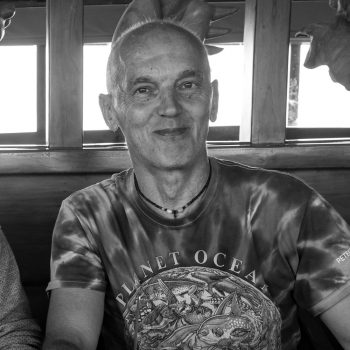 Duncan Murrell
United Kingdom (UK)
ABOUT THE IMAGE
Camera: Canon EOS 6D

Housing: Inon X2

Lens: Canon 15mm F2.8 Fisheye

Taken while snorkelling
Duncan's work as a conservation photographer began in Alaska 40 years ago when he discovered sea kayaking as an unintrusive means of photographing bubblenet-feeding humpback whales and his photos were used by international conservation organisations for Save the Whale campaigns. In 2002, he won the mammal behaviour category in the BBC Wildlife Photographer of the Year competition and wrote an article for BBC Wildlife Magazine. He started doing school presentations in the US, becoming known as "the Whaleman", and was subsequently funded by the Whale and Dolphin Conservation Society to teach in UK schools. Subsequent kayaking expeditions included being the first person to kayak up the east coast of Madagascar, Sea of Cortez, Palawan, New Caledonia, Raja Ampat and Komodo. He is currently based in Palawan, photographing whale sharks and doing rainforest conservation work. He has also been involved with conservation in Sri Lanka and Kalimantan.
Reconnect. Immerse yourself. Be inspired.
Enjoy the vibrancy, beauty and impact of each year's finalist photography, celebrated in our Ocean Photographer of the Year coffee table book collection.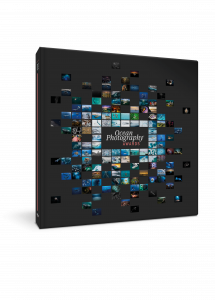 Sea stories
Beautiful ocean stories straight to your inbox.
Join our community.